36. Kate Moss and Jamie Hince
The supermodel and rock star got married in the pastoral Gloucestershire in England, causing road closures to local villagers, and they held a three-day celebration, so you imagine the villagers' dismay! But no hard feelings were held against them, people used alternative roads and were actually excited the couple had chosen their pastoral village as the destination for their nuptials (most of them, at least). Either way, they aren't the focus of attention here, but the beautiful supermodel bride.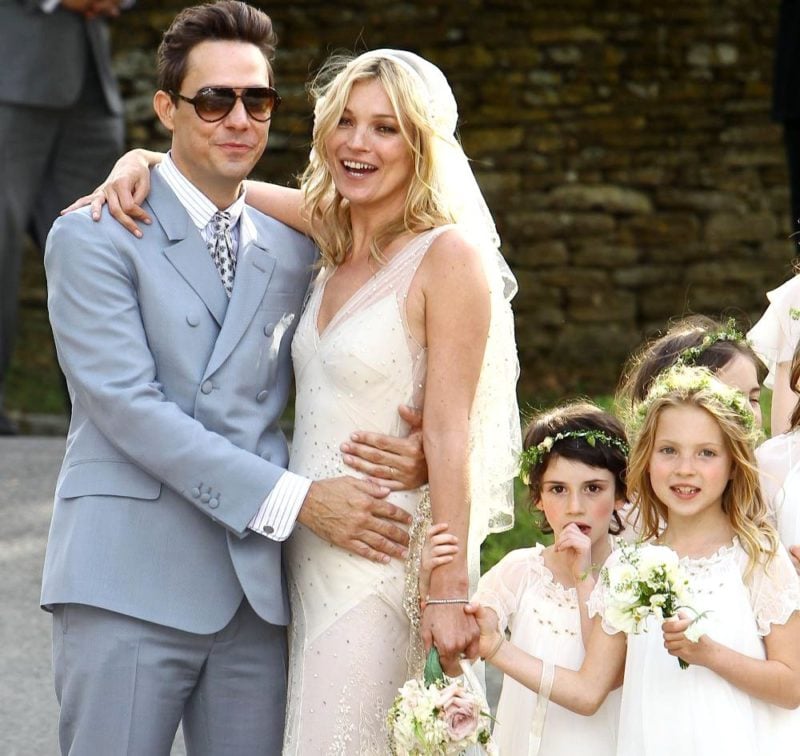 The fashion world waited to see what (and who) the supermodel would wear on her big day, and she didn't disappoint: the happy bride wore a vintage-inspired dress made by the world-renowned designer (and her close friend) John Galliano, and looked stunning and effortless, like she always does. Her 9-year old daughter was among the fourteen bridesmaids (yes, that many), and you can say she was the maid of honor.