It seems like the world is on pause at the moment and with nonessential businesses being closed, some of us were forced to become our own hairstylists, manicurists and chefs. Just like us, celebrities are also self-isolating, which means that many of them don't have around their usual beauty teams they work with to always have the perfect hairstyle. One of the biggest challenges for celebrities these days is neglecting their usual beauty routine. From embracing their natural looks to doing their own at-home haircuts, keep scrolling to see some of the questionable fashion choices our favorite celebrities made during this quarantine.
Pink
We've seen some hilarious clips of how people have messed up while trying to trim their hair at home, but we have hardly ever seen a celebrity doing so, since they always seem to have unlimited access to the top stylists. Pink posted a video on social media where she revealed to her fans how she was dealing with quarantine, mentioning how drinking was a way to avoid being bored, and finally sharing how she had had to become her own hairstylist. Spoiler: this didn't end well.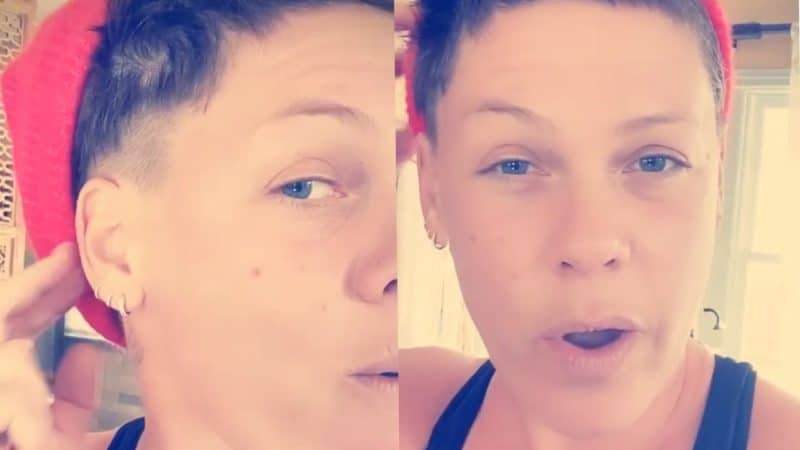 Dua Lipa
It looks like quarantine has inspired singer Dua Lipa to experiment with different hairstyles during this time when people are out of work and stuck at home. The singer pointed out that her boyfriend, Anwar Hadid (the one and only brother of models Gigi and Bella Hadid), was the one who helped her dye her hair pink (it's never a good idea letting your boyfriend touch your hair), talking about love in the times of quarantine. The fun didn't seem to stop there, as later on, the two times Grammy Awards winner posted a new picture on Instagram showing off a new hair transformation, this time debuting a light orange hair shade, which she captioned as "orangina quarantine."
Ricky Martin
Pink hair seems to be the most popular trend for celebrities during this quarantine. The Livin' la Vida Loca singer posted an Instagram live video in which he talked about serious topics with his fans, such as the importance of staying home to diminish the spread of the virus. However, one of the details that caught the public's attention wasn't his important message, but rather the revelation of a new dye job the singer underwent while self-isolating.
Tamera Mowry-Housley
"The Real" host has gone through 2 different hair-changes during quarantine so far. On March, she posted a selfie with the caption "Hello grays, not getting my hair done during #socialdistancing, and I'm okay with it," showing off her natural and beautiful gray hair. It seems she is really enjoying going all natural during this quarantine, since just a week later she decided to post a new selfie, this time wearing her natural curls.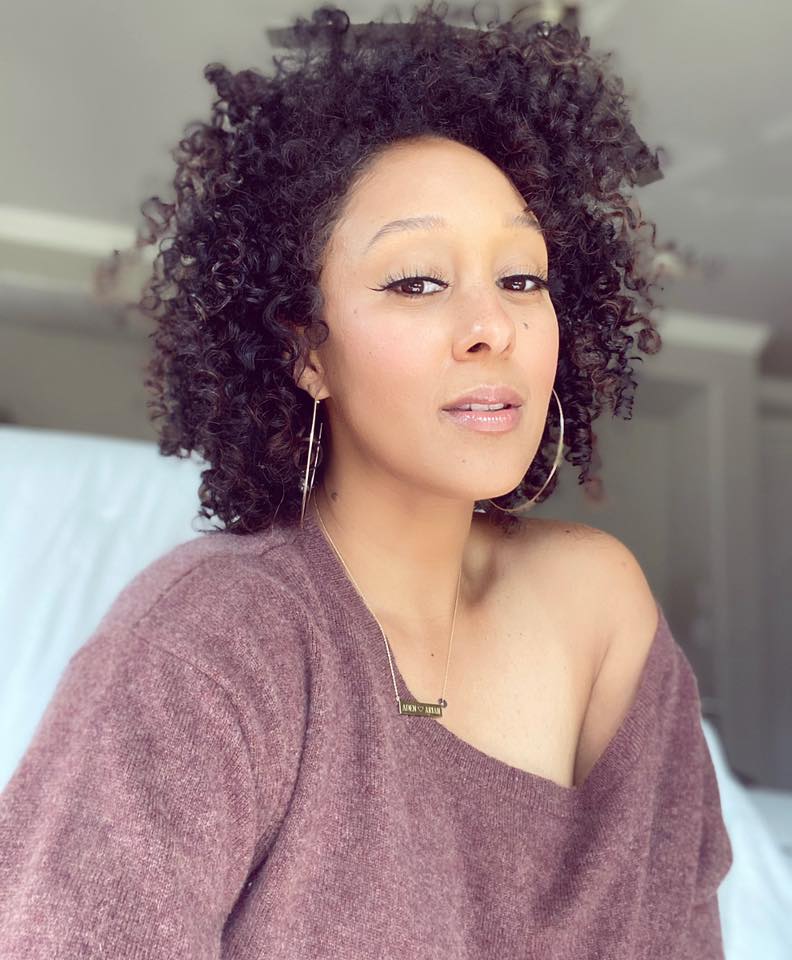 Kevin Hart
The American stand-up comedian confessed that he frequently dyes his hair (that it, during normal days, when he leaves the house); he also shared that he has "always had a s**t load of grey hair." However, seen as he is not working at the moment, like many other talented performers, Hart has stopped dying his hair and instead he has decided to show what it looks like in its natural form.
Katy Perry
The singer of "Roar" has not only posted a picture of herself make-up free, finally having a chance to ditch make-up and give her skin some time to breathe, but she has also let her natural dark roots show. She shared a photo where she seems like the mom-to-be is staying away from dye for the time being, embracing her true colors.