5. Christina Aguilera
The superstar singer began her philanthropy work back in 2000 with different project, including fighting animal cruelty, and in 2009 she became the ambassador of Yum! Brands' World Hunger Relief project, which included her traveling around the world to feed starving children. In 2015 the singer took a particularly emotional trip to Ecuador – her father's home country. This picture was taken during this trip with local children.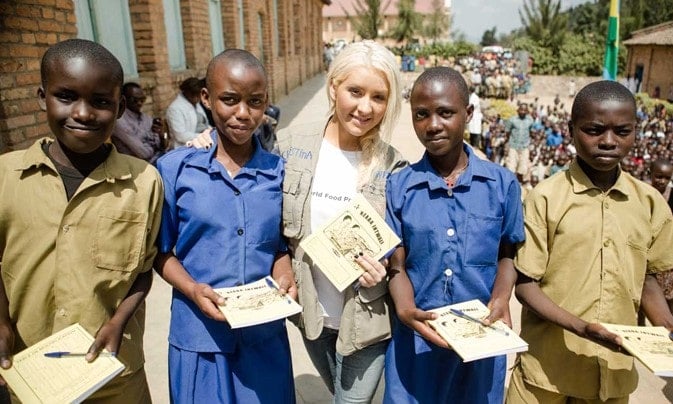 Aguilera had many trips around the world as part of her being the ambassador of the World Food Programmer, but this one had a special meaning to her, as this was the first time she visited the country, which held a special place in her heart. She stayed in the home city of her father and grandfather, she lived with the locals and she got the chance to see their daily struggles from up close. The singer said that these humanitarian trips make her see the world differently, and that when her own children grow up, she wants them to learn about giving and helping others.