8. Jennifer Aniston and Reese Witherspoon
Our favorite Hollywood best friends are both extremely charitable, and in 2014 they joined forces at the Stand Up to cancer Fundraising event. Both actresses are part of the Entertainment Industry Foundation – a non-profit charity of the entertainment industry. It's quite easy to mock celebrities for all their fame and fortune, which sometimes makes them out to look superficial, but really, most of them use this money for good causes (well, among other things, but it still counts!).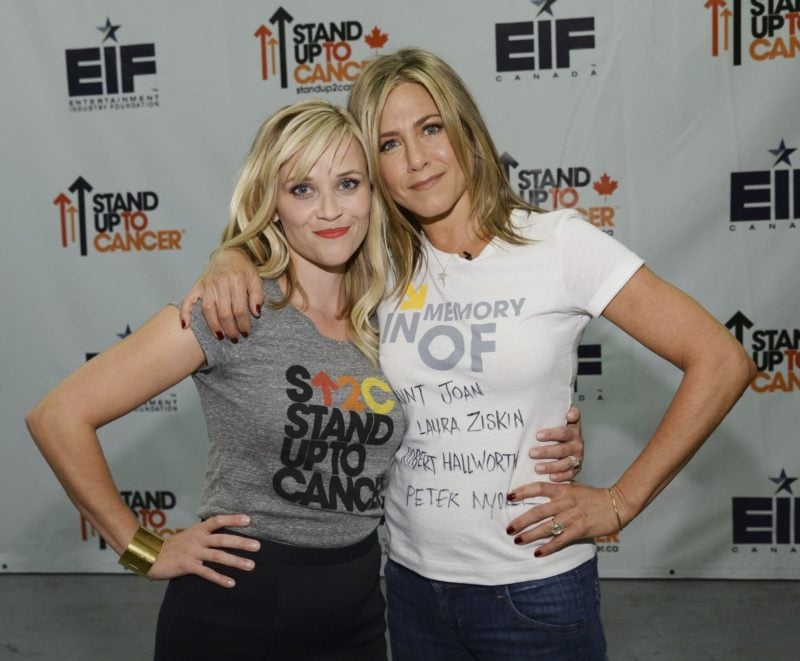 The two A-listers were among the celebrities who participated in the 2014 fundraising telethon, after Aniston hosted the charity in 2008. The actress is known for her philanthropy, and in 2015 she served as the advocate of the Comic Relief, Inc, an organization that utilizes the power of entertainment to drive positive change in the world, specifically fighting to end poverty.