We like to think of celebrities as spoiled and self-centered, with their extravagant mansions and over the top dresses, but how much do you know about their charity work? It's easy to ignore it when celebrities put their power to good use, but truth is, many celebrities put their wealth to good use and give back to the world. Some of them are more open about their philanthropy, while others try not to brag about it, but once in a while they all deserve recognition for their blessed charity work. With 2019 coming to an end, we decided to end the decade on a positive note, and take a look this time at the most influential and inspiring acts of charity performed by our favorite celebrities in the past decade.
25. Miley Cyrus
Miley Cyrus is one of those celebrities you probably didn't expect to find on this list (right?), but the young superstar decided to channel her fame and fortune for the greater good, focusing on an issue that is personally important to her. Since she was fourteen, the singer announced she was gender fluid and willing to love anyone who would love her back, regardless of their gender. Thus, in 2014, she founded the Happy Hippie Foundation, dedicated to help young adults of the LGBT community, young adults living on the streets, and otherwise vulnerable groups.
Although she was married to a man (her marriage to actor Liam Hemsworth only recently ended), she still considers herself gender fluid, and so her Happy Hippie Foundation carries a special meaning for her. Besides this foundation, which constitutes her main focus, throughout the years the singer has supported many different charities and hospitals, in the form of performing at events, donating millions of dollars, and visiting sick fans at the hospital.
24. Taylor Swift
Some would say that Taylor Swift deserves to be first place on this list, and they might be right. She gives a lot back to society and her fans, you can't take that away from her, but something about the way she "flaunts" her generosity bothers us, and that's why she only made it the the 24th place. But we gathered here today to take a look at her benevolence. The award-winning singer has been involved in charity since 2008, and throughout the years she donated to different organizations, including the Red Cross, performed in charity events such as the May 2010 Tennessee Floods, and even donated the sum of $15,500 to a young fan who's mother is in a coma.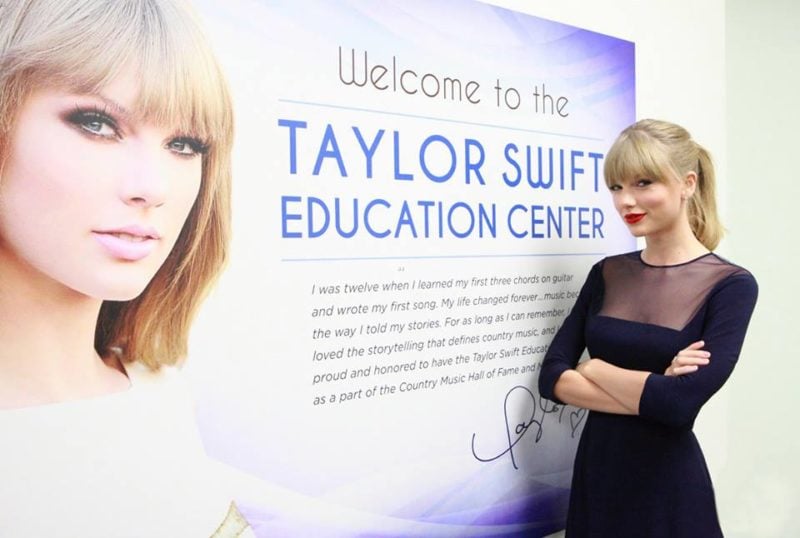 Perhaps one of her largest achievements, though, was opening the Taylor Swift Education Center in Nashville in 2012. The education center is part of the Country Music Hal of Fame and Museum, dedicated to the preservation of American country music. The cause of the education center is somewhat personal for the singer, as she considers herself a pop-country singer. At the opening of the center, which she donated $4 million to build, the singer shared how much music has meant to her when she was growing up, and she wants other teens to have the same experience.
23. George Clooney
Any list about charitable celebrities wouldn't be complete without George Clooney. In the film industry, George Clooney has a pretty typical character he regularly plays, but when it comes to charity, the Hollywood star is all over the place – in the best possible sense of the word. He fights for many different causes, including gay rights, environmental and climate issues, world conflicts (namely the Darfur conflict), and he's active in politics.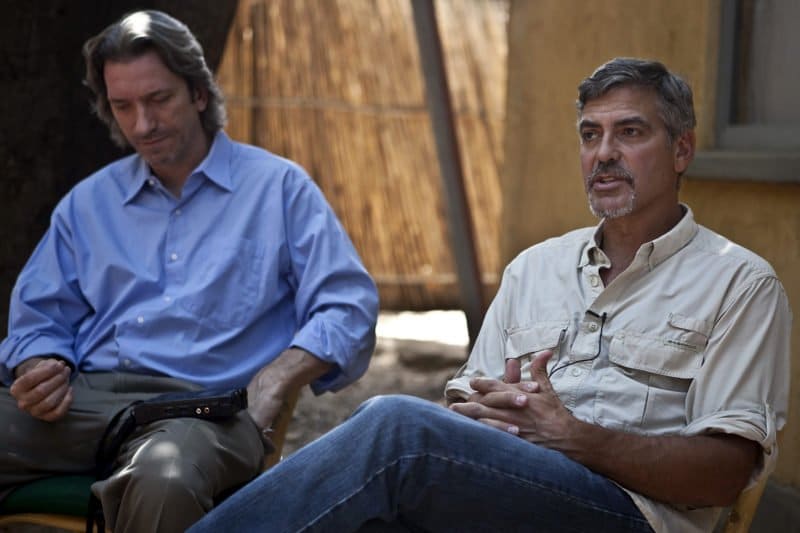 George Clooney made it a personal goal of his to end world poverty, and with his wealth, we're not sure it's an impossible mission. He has been active in his charity endeavors for years, and this decade it became more prominent than ever. In 2017, he released a viral video under the title "George Clooney: Hunger Crisis 2017 – millions at risk of starvation," encouraging Americans to donate to the Global Emergency Response Coalition to help alleviate the hunger in developing countries, specifically in Africa. If he doesn't deserve a place on this list, we don't who who does.
22. Angelina Jolie
Angelina Jolie's charitable efforts are no secret. Everyone who lives outside a swamp knows that three of her children were adopted from orphanages in developing countries, namely Cambodia, Vietnam and Ethiopia. For several consecutive years she was cited as the world's most beautiful woman by various media outlets and magazines, referring, of course, to her physical beauty, but the acclaimed actress is also beautiful on the inside. How she got into the world of charity is interesting; what first alerted the actress to the humanitarian crisis was filming her memorable performance of Lara Croft (Tomb Raider) In Cambodia.
Following this life-changing trip, the actress became the Goodwill Ambassador for the United Nations High Commissioner for Refugees, and under this title she traveled multiple times to war-ridden countries. In 2014 she marked an important trip to Lebanon, shown in the photo. Jolie isn't our personal cup of tea, so if you're wondering why she's not first on this list – that's the reason – but you can't take away her impressive contribution to the cause she's fighting for, and her overall contribution in her battle to make the world a better place.
21. Christian Bale
Not all charity acts must be big, life-changing acts of heroism. Every once is a while celebrities are here to remind us that even small deeds of kindness create ripples. Earlier this year, Christian Bale (Batman, for you) warmed our hearts when he a flew a four year-old leukemia patient to Disneyland, making his dream come true. The actor purchased the kid and his family plane tickets from Ohio to Los Angeles, and spent the day with them at Disneyland.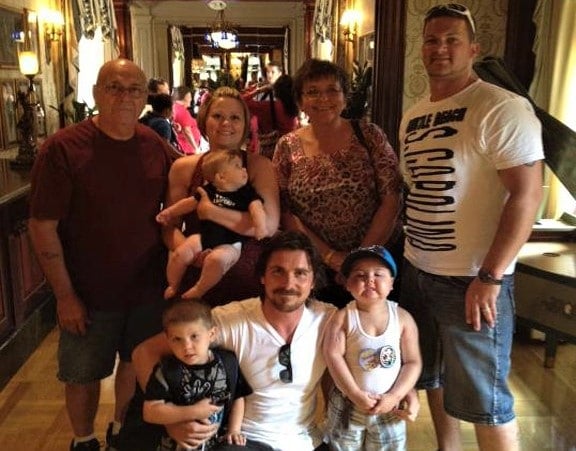 Plane tickets to Disneyland might be small money compared to the millions of dollars donated to charities by other celebrities, but you can't put a price on making a kid's dream come true. Taking Jayden to Disneyland and providing him a relief from his everyday struggles with the illness is not something you can put a price on. So perhaps he didn't make first place on the list of the decade, but he did make first place in our hearts! And had this been a list of most charitable deeds of the year, there's no doubt he'd be first place.
20. JK Rowling
We all know how involved Emma Watson is in charity, but she isn't the only Harry Potter celeb who gives to back. The brains behind the magical world of Hogwarts, JK Rowling, is also a social activist. We all know that JK Rowling started her way to fame completely by accident, writing out her outrageous ideas on a napkin – but little did she know how successful her story was going to be! And ever since her books took off, she has been giving back to varied causes. In 2017 alone the author donated nearly $160 million to different charities.
The Harry Potter author is the founder of two charity organizations working to help children in different causes. Perhaps the reason she gives so much to charity is because once she was in that place – before her books brought her fame and fortune, JK Rowling came from a poor life, and she was on the verge of poverty. Her fame came one day with her ideas, which she had no idea would bring her so much money. And so she gives back as much as she can, to express her gratitude.
19. Susan Sarandon
Perhaps some of you remember the massive earthquake and tsunami of Haiti in 2010. Many celebrities volunteered to help the victims of the earthquake rehabilitate, actress Susan Sarandon among them. As you can see in the picture, she has quite a way with children, and she truly shined while there, and helped to put a smile on the children's faces. She was so involved in helping to rebuild the houses and other physical work, that she tripped and fell during her time there, and broke her ankle. Afterwards, this became the largest story of the celebrities helping in Haiti.
But the visit wasn't enough for her, and even though she got badly injured, on the contrary – she fell in love with the country, and she had even more passion in her to change their lives for the better. Upon her return to the U.S (after attending a movie premiere with crutches), she joined the board of advisers for the YeleHaiti Foundation – a non-profit organization driving projects to develop culture, education and health in the poor trodden country.
18. Sandra Bullock
Unlike some other celebrities on this list (not to mention any names), Sandra Bullock values her privacy. She is a private person, and keeps to herself – well, as much as her career allows! But there's one thing she did manage to keep private throughout the past decade, and that's her multiple acts of charity. The Oscar-winning actress, quietly and under our noses, donated millions of dollars to charities and private people for different causes. What's really beautiful about it is that she's never done any of those things for fame or recognition, but simply out of her kind heart.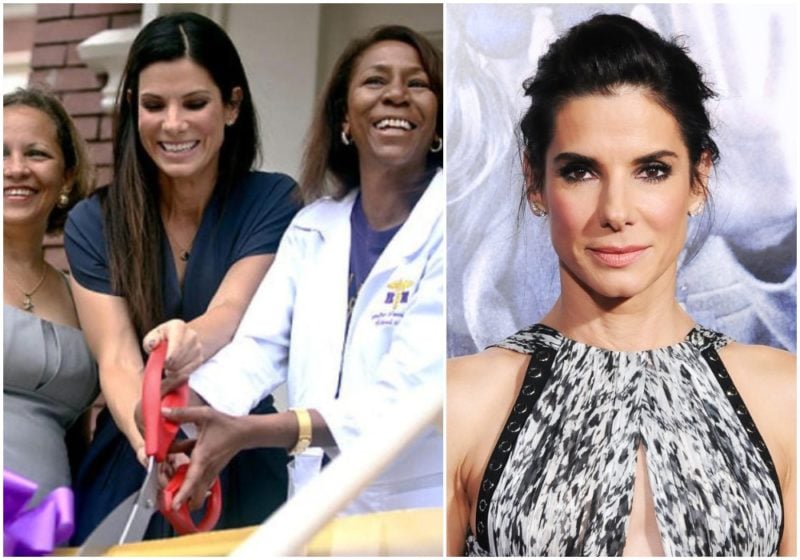 We all remember the disastrous Hurricane Harvey which struck Texas in 2017, and while many celebrities reached a hand to help the devastated state, the A-list actress donated $1 million to the victims of the hurricane, without getting any recognition whatsoever; and that's just a small taste of her benevolence. Bullock doesn't wait for others to act and follows their lead, but on the contrary – often, she is the first to lend a hand when disaster strikes. For example, she was the first celebrity to donate funds after the 2011 major earthquake and tsunami in Japan, where she donated $1 million to help the victims.
17. Amy Schumer
Amy Schumer is not just the funny girl anymore. Well, she is funny, but she has a lot more going on than you thought. The actress has dedicated herself to a cause we haven't yet seen on this list, and one that is personally important to her: she is the speaker of Goodwill to encourage women who are struggling to enter the work force. Schumer works for women struggling to enter the work force, she is an inspirational speaker, and she works for women who are struggling with weight and body image issues.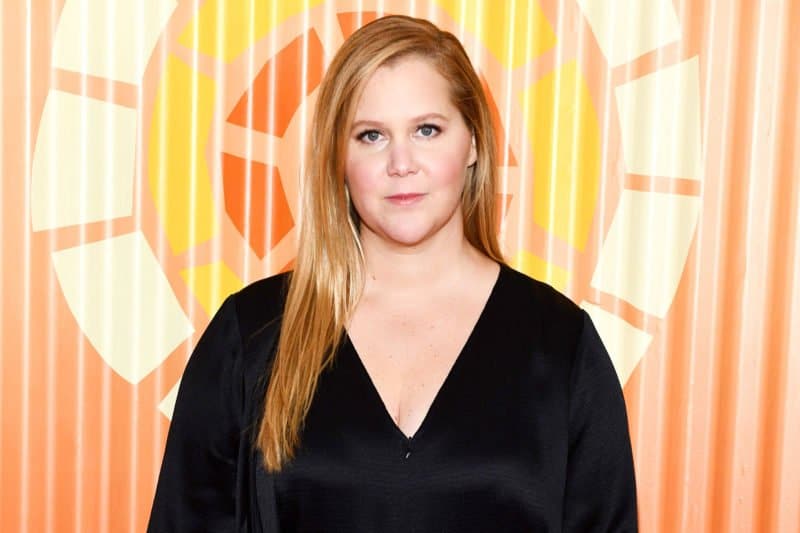 In 2018, Schumer co-founded her own foundation with her friend Leesa Evans, a costume designer. The two maintain an ideology for comfortable clothing that can fit any woman at any age and most importantly – any size. The collection itself is not charitable (as price range gets as high as $300), but thirty percent of the revenues from the collection are donated to their charity. Oh, and she also donated $50,000 to an AIDS charity for a once-in-a-lifetime jet-ski ride with DJ Khaled.
16. Keanu Reeves
Keanu Reeves is one of the most intriguing Hollywood stars – something about him just makes people interested to know more and more about him! From the minute he conquered our screens in Matrix, he was marked as one of Hollywood's most shining stars. But did you know that Keanu Reeves is also extremely generous? And he's not just generous, but also extremely humble. That's why when he founded a charity for cancer, he chose not to attach his name to it (unlike other celebrities who call their foundation after their name – not that we have anyone specific in mind!)
It was recently revealed that the acclaimed actor has been donating to charity and funding hospitals for years, without ever tying his name to any of these donations. This goes to show that not all celebrities who give to charity do it for PR reasons, but simply out of the kindness of their hearts. Reeves said he didn't go into acting for the money, but that it's definitely a nice bonus, and so id he has so much, why not share it?
15. John Cena
Charitable celebrities exist outside of film industry, in the wrestling world as well. WWE superstar John Cena isn't just one of the world's greatest wrestlers, but he is also one of the most generous wrestler the world has seen. His notable acts of charity of the past decade include granting over 600 wishes to the Make-A-Wish Foundation – the highest number in the history of the foundation!
Lately, he became involved in a matter more personal to him: Cena is starring in the upcoming film "Playing With Fire," engaging with the challenging work of fire fighters, and more specifically first-responders. You don't expect a tough guy like Cena, One of the world's best wrestlers, to have heroes, but Cena revealed that firs-responders are his true heroes, and thus he donated large sums of money to first-responders during the 2018 California wildfires disaster. Another cause he is devoted to is donating to veterans.
14. Jennifer Garner
Hollywood's sweetheart is a sweetheart in the full sense of the word. 10 years ago, in 2009, the Pearl Harbor actress entered the world of activism when she joined the Save the Children foundation, promoting early childhood education, as their official ambassador. In 2014 she took a leap in the organization and joined the board of trustees. Garner doesn't only donate money from a safe distance, but she isn't afraid to get her hands dirty, literally. In 2011, she participated in a gardening even of the Save the Children foundation, and gardened with the children for a good cause.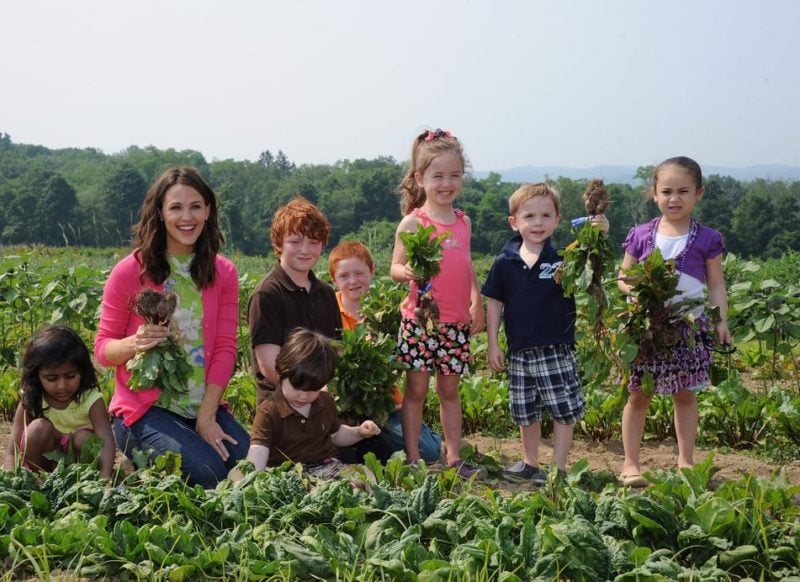 But Save the Children isn't her only charity endeavor. The actress has also participated in campaigns against global warming, and here's something you probably didn't know – she's also active in politics. Where do these celebrities find the time to take part in so many charities while also running their own lives flawlessly is beyond us, but they deserve a shout out for it!
13. Khloe Kardashian
The Kardashian family is probably the most extravagant family on T.V – they have a lot and they are not ashamed of it. But their hearts are as big as their houses, and all of the Kardashian members donate to charity more than you'd ever thought. Khloe shared in an interview that it doesn't matter how much you give, even if all you can give is $10, it's better than anything, and anything to make the world a better place in always appreciated. While the last word you can choose to describe the Kardashians is "shy," one thing they are shy about is how much they donate to charity.
According to Khloe, their father was the one who taught them never to speak about how much they give, since it's no one's business. The three Kardashian sisters have one cause that is close to their hearts; their father died of cancer when they were young, and since then they dedicated themselves to help fight cancer. In 2016, the sisters organized a charity ball in honor of their late father, where they donated a check on $250,000 for cancer research.
12. Halle Berry
The Academy-Award winning actress Halle Berry brings something new to the list: she is the ambassador of the diabetes aware campaign. All charity causes are equally important, and saving the planet is just as important as diabetes and other illnesses. Exactly 10 years ago, in 2009, she was the recipient of the "Mothers Who Make A Difference" of Love Our children USA. All those are impressive donations, but perhaps her most important charity work is with the Jenese Center in Los Angeles – a center dedicated to helping victims of domestic violence.
This cause is personally close to the actress, since she grew up in a home of domestic violence and managed to escape it and start over. Thus, she feels as if she has a special connection to the organization, and that she can bring to it her own experience and knowledge of how to escape such a dangerous environment. Among other things, in 2015, she performed as the spokesperson for a benefit held by the organization.
11. Ben Affleck
When Ben Affleck gives to charity – he does so in style! Okay, so perhaps Ben Affleck didn't do quite as much as others celebrities on the list, but this is our list and we make the rules, and we say Ben Affleck is in! So why does he deserves a place here and what does it mean giving away in style? In 2011, he was among the celebrities who participated in an annual poker tournament which revenues were donated to a charity devoted to the education of children – Determined to Succeed, and Geffen Playhouse – a non-profit organization dedicated to the cultural life and youngsters educational programs of Los Angeles.
You didn't really think that was it, did you? Yes, Ben Affleck gambled for charity, but he's a lot more generous than that; almost a decade ago, in 2010, the actor established a foundation called The Eastern Congo Initiative, who's main focus, unsurprisingly, is working for the people of Eastern Congo. Mostly, they provide advocacy and grants for community-developing initiatives. This foundation, dedicated to develop the Democratic Republic of Congo, is the first of its kind in the U.S. Now do you agree he deserves a place on the list?
10. Tina Fey
The actress/comedian can be very serious when it comes to charity. Over the years she has supported for different charity organizations, including Autism Speaks, Children's Health Fund, Mercy Crops and many others. We don't really need another reason to love Tina Fey, but she hands it to us on a silver platter with her impressive charity work, so naturally, she deserves a place on this list. In 2018, Fey granted wishes to children on behalf of the Make-A-Wish foundation, and she hosted their New York Gala Power of a Wish.
Apart from being the most beloved woman comedian in the U.S, Fey is also admired for her great charity work. In 2009, she was the recipient of the "Mothers Who Make A Difference" award from the Love Our Children USA, an organization dedicated to end violence against children. The reason why we love Tina Fey goes without saying, and this list proves we were right all along!
9. Ian Somerhalder
You wouldn't be able to tell by his iconic role in the vampire saga The Vampire Diaries, but actor Ian Somerhalder has a special place in his heart for charity. If we liked him before for his piercing gaze and charming smile, this new information sealed the deal for us. Somerhalder donates to different charities and non-profit organization, including charities supporting the LGBT community and children's hospitals, but his main focus is animal cruelty.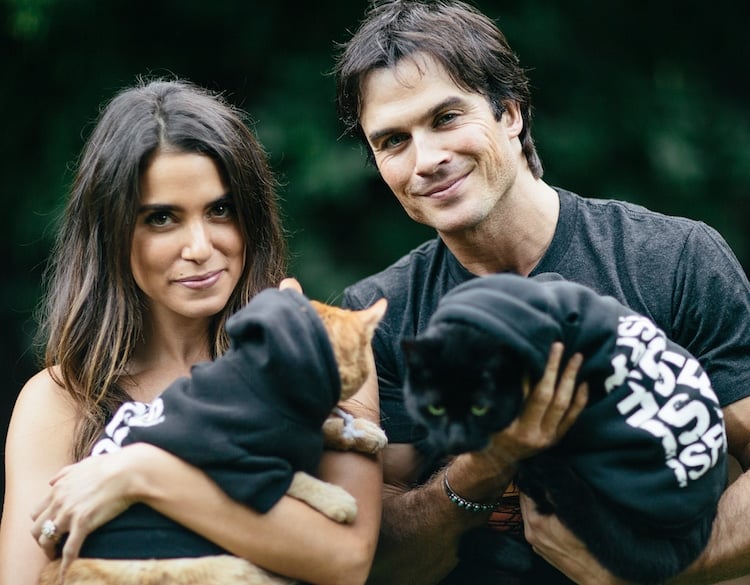 That's why his rather new wife Nikki Reed (also a vampire on screen) is his perfect match – the couple both loves animals (they have a few dogs of their own), and they both support charities acting against animal cruelty. Somerhalder took his love for animals to the next level, and founded the Ian Somerhalder Foundation (we admit it's somewhat vain an unoriginal to name you charity after you, but we don't take points off for that!) – a foundation that drives programs to educate people about helping the planet and its creatures.
8. Jennifer Aniston and Reese Witherspoon
Our favorite Hollywood best friends are both extremely charitable, and in 2014 they joined forces at the Stand Up to cancer Fundraising event. Both actresses are part of the Entertainment Industry Foundation – a non-profit charity of the entertainment industry. It's quite easy to mock celebrities for all their fame and fortune, which sometimes makes them out to look superficial, but really, most of them use this money for good causes (well, among other things, but it still counts!).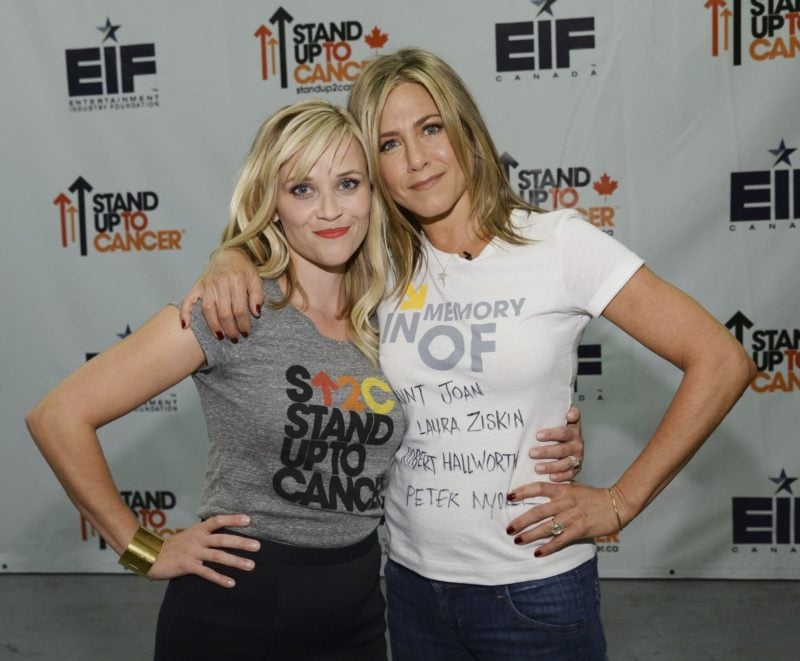 The two A-listers were among the celebrities who participated in the 2014 fundraising telethon, after Aniston hosted the charity in 2008. The actress is known for her philanthropy, and in 2015 she served as the advocate of the Comic Relief, Inc, an organization that utilizes the power of entertainment to drive positive change in the world, specifically fighting to end poverty.
7. Demi Lovato
It seems like the younger the celebrities are, the more involved they are in charity! The young actress/musician, who started out as a Disney star and made her way up the Hollywood ladder, is also big on activism and giving back. The singer struggled with some personal issues herself, though none of these are directly related to her charity endeavors. So what are these endeavors? Lovato publicly supports the LGBT community and gender equality; she acts to prevent weight issues; and she is an activist for mental health issues.
In 2017, in a collaboration with WE charity – a youth empowerment organization, the singer traveled to Kenya to work with children and women. She helped to build new schools and education centers for the children, and sold necklaces made by women from Kenya, to help raise money for them. This wasn't her first trip to Kenya, neither her first collaboration with WE group. In 2013, for the singer's 21st birthday, she took a trip to Kenya to participate in a program sponsored by the organization.
6. Justin Bieber
The (second) youngest star on our list, at the age of 25 Justin Bieber has made some important contributions to the world of philanthropy. The multi-talent singer became part of the charity Pencils of Promise, a non-profit organization dedicated to building schools in developing countries. He serves as the ambassador of the charity, and in 2013 he became the organization's campaign manager in Guatemala.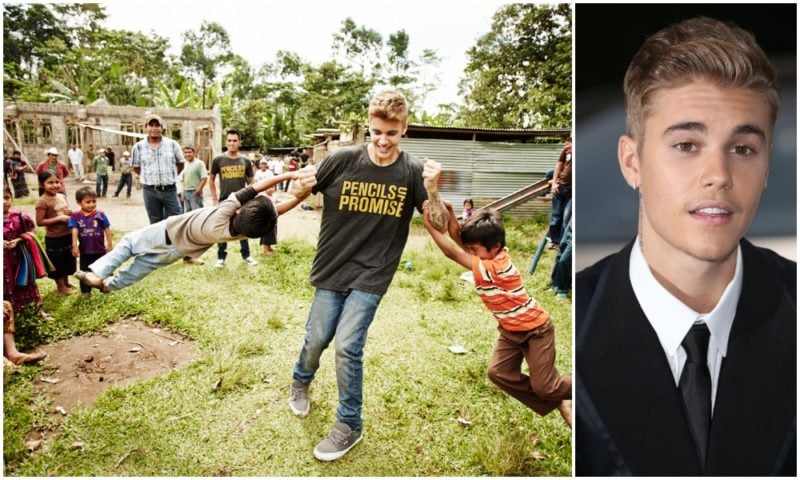 In 2013, he traveled with the organisation to an underprivileged village in Guatemala (shown in the photo), where he helped assemble the first primary school of the village, and by that we mean he took an active part in physically building the structure, and in between carrying blocks, he found the time to play with the local children, who will one day enjoy this school. The singer was involved in his fair share of scandals, but once in a while it's nice to take a look at this other side of him people are less familiar with.
5. Christina Aguilera
The superstar singer began her philanthropy work back in 2000 with different project, including fighting animal cruelty, and in 2009 she became the ambassador of Yum! Brands' World Hunger Relief project, which included her traveling around the world to feed starving children. In 2015 the singer took a particularly emotional trip to Ecuador – her father's home country. This picture was taken during this trip with local children.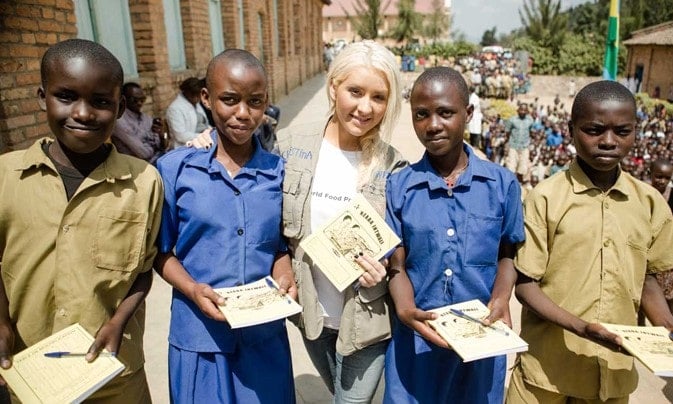 Aguilera had many trips around the world as part of her being the ambassador of the World Food Programmer, but this one had a special meaning to her, as this was the first time she visited the country, which held a special place in her heart. She stayed in the home city of her father and grandfather, she lived with the locals and she got the chance to see their daily struggles from up close. The singer said that these humanitarian trips make her see the world differently, and that when her own children grow up, she wants them to learn about giving and helping others.
4. Zendaya Coleman
The children's star Zendaya is only 23 years old and is already considered among Hollywood's most charitable figures. She is the ambassador for Convoy of Hope, a non-profit organization dedicated to feeding and helping underprivileged people around the world. She made her first large donation on her 18th birthday, and since then, she donated large amounts of money consecutively on her 19th and 20th birthdays – celebrating your special day by giving to others is a unique way to be thankful for everything that you have.
The young star is still considered a Disney star, though she is much more than that today: she maintains a successful acting career (her latest hit is her heartbreaking performance in HBO's Euphoria), as well as a singing career and a clothing line, and between all that, she finds the time to give to others. She also uses her status as a children's star and an influencer for the greater good, and in Christmas 2017, she urged her fans to participate in her charity project "12 Days of Xmas Giving."
3. Emma Watson
She was the wonder girl in Harry Potter and in real life, she's the wonder woman of the charity world. It shouldn't come as news to anyone that actress Emma Watson is a long-time social activist for women's rights. She took her cause to the next level when she became the UN ambassador for Goodwill. As part of her volunteer job, she traveled to Malawi to raise global awareness against child marriage in developing countries. She met with women who shared their stories of forced marriages and how they were eventually freed. Her message was "how important it is for women to be able to make their own choices."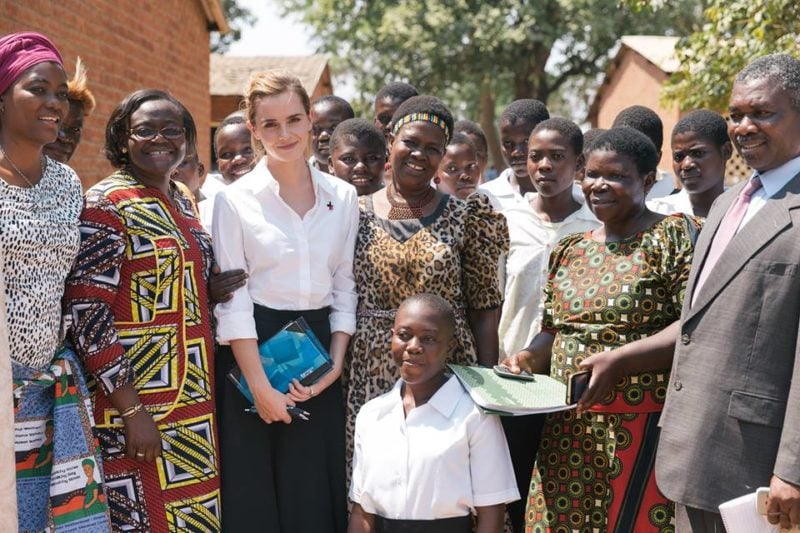 In her trip to Malawi in 2016 she met with schoolgirls who were denied their education due to early marriage. But that's not all – the actress is one of the biggest philanthropists of the past decade, and that's only because her young age didn't allow her to do more sooner! She's also active in charities helping people who have been harassed, and she donated the sum of 1 million euros to victims of sexual harassment.
2. Oprah Winfrey
When we think of giving back and philanthropy, most of us immediately think of Oprah Winfrey (isn't that right?). Winfrey is one of the most benevolent celebrities of the 21st century, and she was the first person of color to be ranked among the 50 most generous Americans. One of her most impressive accomplishments (it would be impossible to choose only one), was founding the Oprah Winfrey Leadership Academy for Girls to serve the needs of underprivileged girls in South Africa. In 2011, just short of a decade ago, it's inaugural class graduated.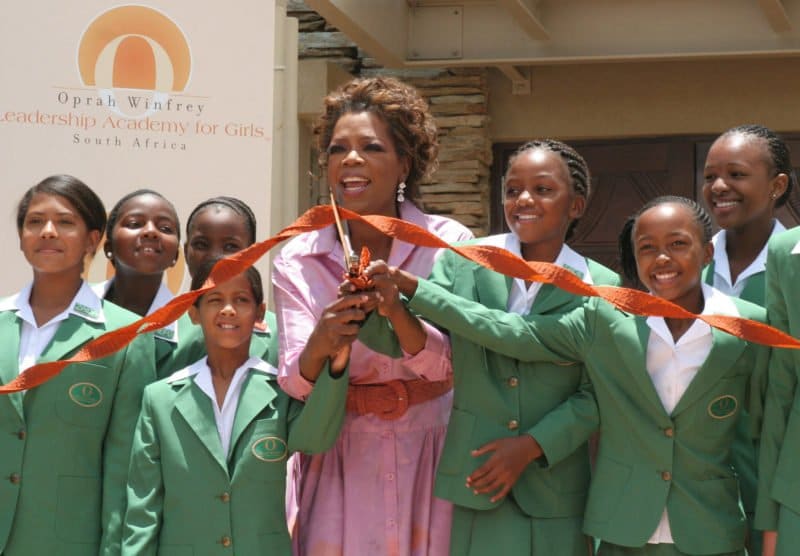 Winfrey started her way as a host of a talk-show, but she conquered the hearts of Americans, and later of people around the world, and while today she no longer hosts her iconic talk-show, she's still one of the most beloved public figures in the U.S. Her major accomplishment of the decade was probably the donation of $12 million to the National Museum of African American History and Culture in Washington D.C, for which she was awarded the Presidential Medal of Freedom.
1. Prince William and Kate Middleton
The royal couple is royally generous – the couple acknowledges all their good luck, and they wish to give some of it back. It all started a decade ago, in 2009, when brothers Prince Williams and Prince Harry started the Royal Fund. When Kate Middleton, and later Meghan Markle, joined the family, they joined the foundation as well. This year, in 2019 the two royal couples decided to part ways, and Prince William and Kate announced they would be starting their own foundation – The Royal Foundation of the Duke and Duchess of Cambridge.
Kate's main focus is to help children battling mental illnesses. As part of her work for children's mental health, she has visited different organizations, donated good funds and represented them in the long battle. For their royal wedding in 2011, Prince William and Kate set up a gift fund by their charity foundation to allow their wedding guests (and other U.K citizens) to donate the money to charities of their choice instead of giving them a wedding gift.