Since his memorable performance in Joker, for which he won his first and much-deserved Academy Award, Joaquin Phoenix seems to be the most intriguing Hollywood figure.
They say the best actors are the one who bring their own experiences into their roles, and perhaps Phoenix's unsettling life story is what enables him to portray every role accurately. His notable roles in the critically acclaimed Her, Walk the Line and most recently Joker all have something in common: Phoenix's breathes life to his characters of broken individuals.
Born into a cult
Joaquin Phoenix was born in 1974 in San Juan, Puerto Rico. He is the third of five children, with older brother and sister River and Rain, and younger sisters Liberty and Summer. It's no wonder that Joaquin would eventually find his way to the show business, as his brothers and sisters are all actors as well.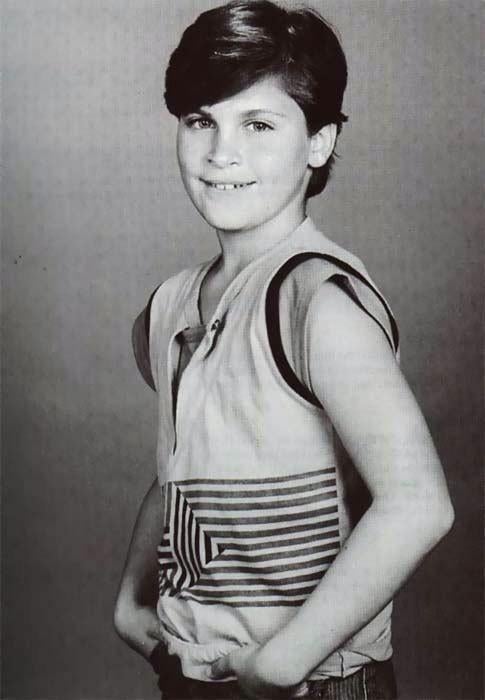 By the time Phoenix was born, his parents, Heart and John Bottom, were active members of a notorious cult called Children of God. Together with the cult and their four children at the time, they traveled throughout South America, moving from one community to the other. Three years later, Joaquin three years old at the time, John and Heart were finally disenchanted with the religious cult, when its methods had become too sinister for the couple.
Children of God
The Children of God was a religious community, known today as a cult, founded by preacher David Berg. The Children of God wasn't much different than any other cult back in the seventies, and Heart and John Bottom weren't any different than other cult members who asked to join a friendly community that shares their values, only to find out they were in over their heads.
The Children of God was all about spiritual salvation and revolution and happiness. Phoenix, commenting on the cult, said his parents were idealists and were looking for people who shared their values. For children who were born during the late sixties and early seventies, growing up in a cult wasn't uncommon. American actress Rose McGowan is another survivor of the Children of God.
A fresh start
Not long before Joaquin celebrated his fourth birthday, the Bottom family abandoned the cult and boarded a cargo ship back to the U.S., where they changed their family name to Phoenix – after the mythical bird rising from the ashes – to celebrate their new beginning. The journey on the cargo ship is what led the family, two months after arriving at the states, to adopt a vegan lifestyle.
In his acceptance speech earlier this month, Phoenix talked about the importance of veganism. As the names of his siblings suggests, Joaquin's family was very connected to nature and earth. That's why at a young age, Joaquin, who's name distinguished him from his siblings, decided to change his name to Leaf. He went by this name for ten years, until he decided to change it back at 15.
Meet the Phoenixes
Although he was born into it, Phoenix recalls very little from the cult. Commenting on his childhood, he said that his parents "believed that this group of people shared their values." Joaquin's older brother River, on the other hand, was older by the time his parents decide upon leaving the cult, and so naturally, he was more affected by this cult and their methods than their parents have realized. By the time he was four years old, he lost his virginity.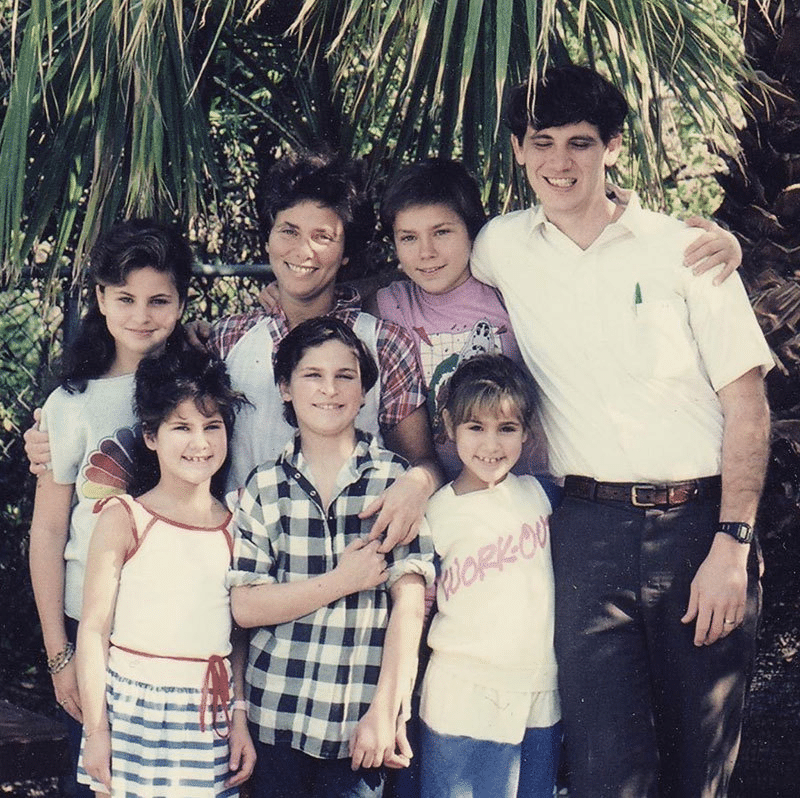 According to the actor, his parents were idealistic and wanted to belong somewhere; they wanted to find a community that shares their values. However, as soon as they realized the religious cult wasn't a safe environment for their children, they packed up and left. Sadly, it seems as if it might have been too late.
Making ends meet
Life back in the U.S. weren't glamorous. They returned with no money and no idea as to what their next move would be. However, the siblings had one another, and their parents, according to Phoenix, were always caring and supportive. Their first apartment back in the Land of Dreams was a one-bedroom apartment with no kids allowed.
The building manager agreed to take in the five kids, provided they would hide whenever the owner of the house showed up. The star says this is something he'd never forget, and it's what allows him to appreciate and be thankful for his fortune and his luck today.
The Phoenix show
To provide financial support and rent money, Heart and John depended on donations; they sent their five children to play music out on the streets, and that's how they became a strange family music group – what would eventually lead all five children to find their way into the show business. They also participated in talent contests.
That's how the family had made their salary, until Heart finally landed a job as a secretary for an NBC casting agency. Their mother's job is what eventually allowed the five siblings to break their way into the entertainment industry: a leading children's agent, Iris Burton, was the one who discovered the talented children and got them their first acting roles in commercials and occasional T.V. appearances.
Welcome to the industry
Phoenix was eight years old when he landed his first serious role, alongside his older brother River, on a television show called Seven Brides for Seven Brothers. At that time, he still went by the name Leaf and credited as Leaf Phoenix, and it would be another seven years before he decides to go back to his birth name.
This role was followed by several others alongside his siblings, an ABC Aftershcool Special dubbed Backwards: The Riddle of Dyslexia, the show Murder, She Wrote, where he starred alongside his sister Summer, as well as an individual episodes of Hill Street Blues and The Fall Guy.
A rising star
Although today Joaquin is the only one of the siblings who achieved world-fame, when they had just started their career, his older brother, River, was the real star of the family. At the age of fifteen, River's memorable performance in the film Stand by Me marked him as a rising star in the industry, and was praised by critics, describing the young actor as the film's "center of gravity."
It's safe to assume his troubled childhood affected his portrayal of the young troubled man. River has gone on to star in the films The Mosquito Coast and My Own Private Idaho, where he played alongside actor Keanu Reeves. His roles always swept away and touched both fans and critics. Sadly, River never got the chance to live out his career.
Saying goodbye
During the last days of October 1993, two days after Joaquin's 19th birthday, he accompanied his older brother and sister River and Rain to a notorious Hollywood nightclub – the Viper Room, to hang out with some of their friends. River was feeling ill, leaving the nightclub early, and outside on the curb, he suddenly collapsed on the street due to a mix of illegal substances.
Rain was trying to resuscitate her brother, while Joaquin nervously called 911, shouting, "please get to him! Please! Please," repeatedly. Their attempts were of no use, and sadly, the oldest of the Phoenix siblings passed away that night, in a Hollywood, at the age of 23.
Taking a break
Following this tragedy, Phoenix felt as if he needed a break from life. Instead, he decided to take a break from acting, from Hollywood and from the public eye. Despite the family's objections, Phoenix's distressed phone call to 911 was somehow leaked to the press and repeatedly broadcast on T.V. and radio stations around the country.
Sensitive photos from his brother's private funeral were also published by the media, and as a result, the Phoenix family decided to retreat from the public eye. River's tragic death affected the entire family on different levels. His parents separated and his father moved back to South America, while his mother moved back to Florida – the place where they arrived a little over a decade ago, and where they had changed their name to Phoenix, hoping to get a fresh start.
Starting over
The family separated then; Phoenix was the only one of his siblings who moved with his father to South America, while his three sisters moved with their mother back to Florida. It took time before Phoenix finally decided he was ready to return to the screens.
Ever since his return to the screens, two years after losing his brother and role model, Phoenix was regularly cast in minor roles, for characters of conflicted, insecure men with a dark side – a role that seemed fitting to his personal state. You could say that his second time around in the industry wasn't off to a great start, until his role in the drama To Die For.
To Die For
In 1995, Phoenix landed his breakthrough role in the crime film To Die For, where he played opposite actress Nicole Kidman. The film achieved critical success partly thanks to Phoenix's thrilling performance. The New York Times praised the young actor's performance, saying his role was portrayed with "a raw, anguished expressiveness that makes him an actor to watch for."
This description of the actor's performance is still relevant for his more recent roles, including, of course, the character of the troubled Arthur Fleck in the blockbuster Joker. Despite the great success of the film, Phoenix's acting was considered controversial – not many people fancied Phoenix's unique take on acting, and so it took some time before he accumulated a fan base.
His big break
His next big role came in 2000, in the Academy Award winning film Gladiator. This role landed the young actor his first Oscar nomination as Best Supporting Actor. Although he did not win that year, it marked a significant milestone in his acting career. At this point, Phoenix's career had become more distinguished that he'd ever imagined.
His Academy Award nomination made his late brother River and him the first brothers in the industry to receive Academy Award nominations – a title they still hold to this day. Throughout the years, the actor has harvested critical achievements and numerous awards and nominations, including several Golden Globes, Screen Actors Guild awards, and two more Oscar nominations, until his role in Joker which granted him his first Academy Award for Best Actor.
First romance
With the rise of Phoenix's career, another, more interesting chapter opened in his life: his first romance. It was on the set of the Drama Inventing the Abbots, in 1995, where Phoenix met fellow actress Liv Tyler, which, at the time, was also on the brinks of her acting career.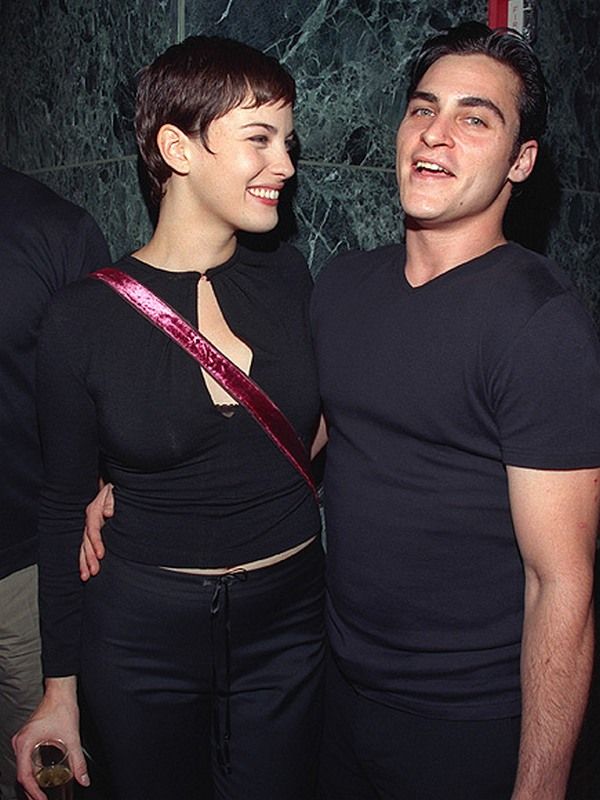 The two ended up in a serious relationship – Joaquin's first one. Hollywood's new It-couple quickly became an item, moved in together and dated for three years. Unfortunately, this relationship wasn't meant to be, and after three years, they announced their separation. Commenting on this romance, Phoenix said they had made the right choice breaking up, because even though they still loved each other, they were no longer progressing together, rather standing in place.
Moving on
In the early 2000s, at the time when Phoenix's career was at a rise, he met his second serious girlfriend, South African model Topaz Page-Green. The model moved to New York City from Johannesburg to promote her career, and that's where the couple had met.
Despite trying to keep their privacy, the couple occasionally made red-carpet appearances. They dated for four years – Phoenix's longest relationship at this point – until they parted ways. However, they stayed friends afterwards, and rumor has it the two are still close friends. It was during their time together, in 2005, that Phoenix received a role of a lifetime – the character of country legend Johnny Cash, in the biopic Walk the Line, after the singer himself approved Phoenix for the role after seeing some of his works.
Another breakthrough role
This blockbuster, where he played alongside actress Reese Witherspoon, revealed another hidden talent of Phoenix: all the vocals in the film were recorded by the gifted actor, who took vocal lessons in preparation ahead of the film. The talented actor managed to fool everyone with his impressive vocals, including long-time fans of the legendary singer.
When you receive the role of a lifetime, you don't waste the opportunity to shine. That's why Phoenix, like all good actors, did what he needed in order to get the part right, even at the price of his mental and physical health. When the filming came to an end, the actor checked himself into a rehabilitation center for excessive drinking – a habit he took on during the months of filming, to better understand and relate to the late Johnny Cash.
A living legend
Much like his chilling role in Joker, for Walk the Line, in order to portray the complex character of the late singer, Phoenix admitted he relied on drinking throughout the months of filming; he had developed a new lifestyle, one that included excessive drinking, and giving it up later was a bigger challenge than he'd expected.
Phoenix had tried to enter the mindset of the troubled musician, which had taken a toll on his personal life. After the production of the film had ended, Phoenix described feeling as if a part of him was gone: "you go into a space of not having routine to your day … not knowing what you're going to say, and it's like, who are you? What are you?"
Camera shy
Much like he is today, Phoenix has never managed to feel comfortable in front of the camera – although it sounds like a contradiction for an actor! Following the success of Walk the Line and receiving his second Academy Award nomination for Best Actor, Phoenix, reluctantly, was required to spend time in front of cameras, walking on red carpets.
The actor revealed this is still the case today, and that he still feels nauseated whenever he steps in front of the camera, be it on the set of a new film, in an interview or on the red carpet. The actor is open about this anxiety, saying that, in a weird way, he likes it, as it makes him feel alive – although it involves a lot of sweating on set!
Still here
Method acting – when the actor adopts the lifestyle, physical appearance and habits of the character he's portraying – is a popular method for perfecting a role. However, Phoenix tends to take method acting to the next level, which is perhaps part of what makes him an accomplished actor.
In an interview, he shared that when preparing for a role, Phoenix abandons his life completely; he disconnects all ties with friends and family, he abandons his wardrobe, his daily habits, and everything that defines him. One example when Phoenix took method acting to a level where he was almost unrecognizable, was in 2009, preparing for the role of a rapper for the mockumentary I'm Still Here.
The notorious David Letterman appearance
Phoenix changed his appearance to the point where he was almost unrecognizable, and even went as far as publicly announcing he was neglecting his acting career and pursuing a career as a rapper – to fully integrate with his character in the film. The announcement came on a notorious Late Show appearance, where he confided his "plans" with David Letterman, who knew nothing of the prank.
A year later, after the movie was finally released, Phoenix arrived once more to the Late Show with David Letterman, apologizing for his previous, confusing appearance. Letterman said the actor looked very disoriented, as if he was searching for himself, although the initial interview was revealed as a stunt of Phoenix and Casey Affleck – who were working on the mockumentary together.
Her
After investing over a year in this character, I'm Still Here ended up as a box-office failure. It was another two years before Phoenix landed his next big role, as a distressed World War Two veteran in the psychological drama The Master. Phoenix didn't disappoint, and once again showcased his ability to wear the skin of every character he portrays. This performance landed him his third Academy Award nomination for Best Actor, as well as Golden Globe and BAFTA Award nominations.
But perhaps one of his most significant roles came in 2012, with the science-fiction drama Her, where Joaquin's character develops an unlikely, not to say disturbing, romantic relationship with an intelligent computer operating system (the voice of Scarlett Johansson).
Finding the one
Besides giving a performance of a lifetime and receiving infinite praise, this role was meaningful for Phoenix since it was on the set of Her that he met his current partner, Rooney Mara. In the film, the young actress played the role of Phoenix's ex-wife – whom he wasn't yet over, despite falling in love with Samantha, the operating system – and the two had a connection that transcended the borders of the set.
Actress Rooney Mara (The Girl with a Dragon Tattoo) was Phoenix's third serious relationship, and as it seems today, it might just be his last one. The two had a rough start, however, as they both have a shy nature. Although they initially met in 2012, it was only in 2017 when they started dating.
Started out as friends
Although Phoenix had feelings for his co-star, he was too shy to pursue it. His insecurities led him to believe she doesn't share his feelings, and so before he mustered the courage to finally ask her out, Phoenix did something he's never done before – stalked her on social media! Ah, the strange things love makes us do.
"She's the only girl I ever looked up on the Internet," the actor admitted. The two started out as friends – another zone that was new to Phoenix, as he'd never been friends first with the women he's dated, but this time, it worked out. They started out as email friends before they took things to the next level.
Wife to be
They say that couples who start out as friends have the best chance of staying together, and this was the case for Phoenix and Mara, who found the ideal partner in each other. They are both shy and private people, and so, similar to his previous relationships, since they officially started dating three years ago, they've kept their relationship low-key and out of the spotlight.
However, in the show business, there's only so much you can do to keep your privacy. In 2019, the happy couple decided they were ready to take the next big step in their relationship, and got engaged. The gifted actors have plenty in common, besides their shy nature. They are both avid supporters of animal rights, and constantly trying to promote animal rights organizations, events and protests as through their status and careers.
Activism
Much like many of his colleagues in the business, Phoenix is known for his social activism and charity endeavors. He supports a number of non-profit organizations and charitable foundations, using his fame and fortune to promote their causes, including human rights, world peace and equality. Perhaps his most known cause, though, is his work for animal rights. Phoenix is a vegan since childhood – his family adopted a vegan lifestyle when he was three yeas old – and so this cause is particularly close to his heart.
The actor has been active in this field for years, voicing his opinion on animal cruelty, attending charity events as well as protests for animal rights and participating in campaigns to promote this cause. Recently, he expressed his thoughts on veganism and animal cruelty in his Academy Award acceptance speech, saying, "I think we've become very disconnected from the natural world. Many of us are guilty of an egocentric world view, and we believe that we're the center of the universe. We go into the natural world and we plunder it for its resources." His powerful words make for one of the most memorable speeches yet.
On becoming vegan
Commenting on the Academy Award, Phoenix said he never believed that one person is entitled of praise and reward, when so many people are involved in the creation of the film. That's part of the humility that characterizes the actor, and perhaps that's the reason why his acceptance speech wasn't only about him, but rather about us as a society, and how he believes we can become a better society.
To this day, Phoenix says, he still remembers the incident that drove his family to veganism. It was on the cargo ship back to the U.S., seeking a new life, that his family witnessed fishermen fishing in what he described as a "violent and aggressive way," so much so, his entire family was scarred by this sight. The violent act of fishing is what eventually drove the family, not long after arriving at the U.S., to adopt a vegan lifestyle.
What the Health
As part of his animal rights activism, Phoenix produced the popular, yet controversial, Netflix documentary What the Health. The film engages with the benefits of veganism, encouraging a vegan lifestyle while examining the harm of consuming processed meats.
His strict vegan lifestyle also invades his professional life: Phoenix refuses to wear costumes made of real leather, and so for his roles in Gladiator, Quills and Walk the Line, he requested that his costumes would be made from synthetic materials, and so it was.
Becoming the Joker
In 2018, Phoenix's streak of success continued: he played in four films released in 2018, some more successful than others, but all critically acclaimed. He played alongside his now-fiancee, Rooney Mara, in Mary Magdalene, and later he portrayed, once again, a war veteran suffering from PTSD, in the thriller You Were Never Really Here. Although Phoenix was praised for all his roles this year, it was in 2019 that he was back on the map as one of Hollywood's greatest actors, with his unforgettable role as the notorious DC villain.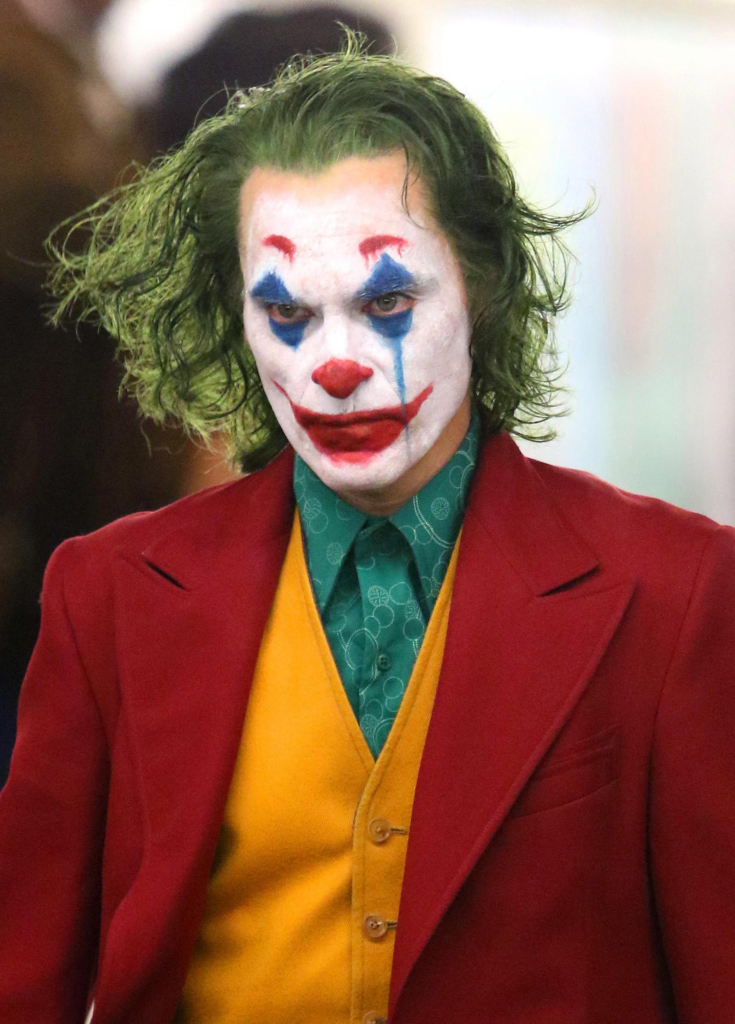 Although critics have been eyeing Phoenix for years for his ability to portray the most intense characters in Hollywood, the world-wide attention Joker has received exceeded everyone's expectations. Phoenix outdid himself this time, perfecting the character of Arthur Fleck – the lonely, misunderstood individual who becomes a menacing villain. Phoenix is no stranger to portraying complex roles with heartbreaking stories, and so it seems as if he was the perfect fit for the part, and he didn't disappoint.
Intense preparations
His eerie performance recently landed Phoenix his fourth Academy Award nomination, and his much-deserved first Oscar award in the category of Best Actor. While Phoenix goes out of his way to prepare for every role, this one, by its nature, was different. Portraying the character of Arthur Fleck, a lonely man who suffers from a medical condition that causes him to laugh involuntarily and uncontrollably required plenty of preparations.
For the portrayal of the disturbed Arthur Fleck, Phoenix had to go on an intense diet, losing 52 pounds. In a weird way, Phoenix shared in an interview that reaching his incredibly low target weight made him feel empowered, energized and excited. This reminds us of the time Christian Bale lost weight to a dangerous point for his role in The Machinist, and when Matthew McConaughey joined the club, losing weight for Dallas Buyers Club.
The iconic laughter
But losing weight, as challenging as it sounds, wasn't the hardest part for Phoenix. The laughter, as well as the clown's face with the red fake smile, is an inseparable part of the Joker throughout its evolution and history. Perfecting the involuntary, disturbing laughter of the Joker required months of preparation. To be exact, it took Phoenix four months to perfect this laughter.
He researched the medical condition that's responsible for this uncontrollable laugh, a form of epilepsy, studying people who suffer from pathological laughter, watching videos for nights on end, and practicing this hair-raising and spine-tingling laughter. Naturally, following the blockbuster's release, Phoenix was inquired about the laugh and how he managed to achieve this perfect portrayal.
His secret job
This wasn't the first time Phoenix has made the extra mile in order to perfect a role (and probably not the last time, either). One example is the film Ladder 49, where he stepped into the role of Jack Morrison, a Baltimore firefighter, and in order to fill those shows, completed a firefighters course. The actor attended the Baltimore Fire Academy, and so he is a certified fire fighter, among his other secret talents.
While it isn't uncommon for actors to take courses and step out of their comfort zone in preparation for roles, Phoenix was always just a little bit ahead. His Ladder 49 co-stars, including John Travolta and Robert Patrick attended the Baltimore Fire Academy as well, but Phoenix was the only one who took it seriously, never missing a class, being the first one to arrive and the last one to leave, completing six weeks in total of training and working out of an actual firehouse.
Scarred for life
The versatile actor is one of Hollywood's most intriguing, and most mysterious characters. Perhaps one of the biggest mysteries surrounding the actor is the famous scar above his upper lip, which is quite hard to miss. While some fans seem to believe the scar is part of his makeup – since it fits with the characters he portrays, such as the Joker who's known to have scars on his face – this theory doesn't seem to hold, and fans remain curious regarding the origin of the notorious scar.
Many speculations have circulated around the scar for years, saying he got it in an accident as a child, at a bar fight in his teens, or else it was the result of a surgery. However, the truth behind the scar is that it's the result of a cleft lip – something that develops during the pregnancy. Phoenix was born with this scar, which is one of the most unique, iconic facial features of the actor.
Coping with anxiety
Phoenix has a hard time in front of the camera, and his extreme humility is the reason why he also struggles with reading his own press or reviews. That's why he never reads critics' praise for his performances, and this approach, though some might find it endearing, was the cause of several awkward and quite controversial speeches.
More than once, Phoenix has expressed scorn for the Academy Awards and the industry as a whole, for being discriminating and ridiculous, and later apologized, explaining it's hard for him to receive praise. In his 2020 Golden Globes Best Actor acceptance speech, Phoenix has criticized celebrities for abusing the planet and our nature resources by using their private jets.
Talk, don't pose
As part of his unexplained camera shyness, Phoenix doesn't believe in taking pictures with fans. Instead, when fans ask him for a picture, he suggests they have a conversation. Phoenix is known for never taking selfies with fans. However, if you're lucky enough to run into him somewhere around Hollywood Hills, you're in for a treat.
When a fan spotted him at a department store and approached him for a photo, she might have left disappointed – since she had no concrete evidence to brag with her friends – but Phoenix explained he wasn't one to take selfies, and instead they chatted it up, before she went on to buy some socks and he shopped for "stupid little sweatpants."
Family first
Phoenix was always passionate about acting, and his second great passion in life (well, maybe the third – after his fiancee) is his animal rights activism, but he always leaves time for family. Throughout his childhood, Phoenix and his siblings have always been close to one another, having gone through many challenges and struggles together.
Although the close family somewhat disconnected after River's tragic death, today, the four siblings maintain a close relationship. Despite their busy schedules – Phoenix's three sisters have busy careers in the entertainment industry – they have a special bond, one that's hard to shake off even if they tried! While his older sister, Rain, works as a musician these days, his younger sister, Summer, still works as an actress. Phoenix often takes either his mother or one of his sisters as his plus one for award shows and public events.
Happily ever after?
Of course, it seems as if today, his days of bringing his mother to award shows might be over, for his regular partner in events and ceremonies is now his fiancee. Mara was the one to accompany Phoenix on the Joker's official premiere, as well as the press tour of the film at the Venice Film Festival. Hopefully, for the next one, they'll show up as a married couple.
It's not just award shows where Mara stands by his side, but animal rights protests as well. It sounds like a strange pastime for a couple, but the two frequent animal rights protests and marches together, expressing their support with animal rights organizations. Other than that, Phoenix once admitted in an interview that despite their at-times hectic careers, they're favorite pastime is staying in and watching Netflix together – just like us, normal people.