Amal and George Clooney
An A-list actor and a successful lawyer, George Clooney and Amal Alamuddin make one of Hollywood's favorite couple since 2013. The ring the actor proposed with is a 7-carat emerald cut diamond ring, estimated at the cost of $750,000. A classy and sophisticated ring for a classy and sophisticated couple – if you want to know a woman, take a look at her engagement ring.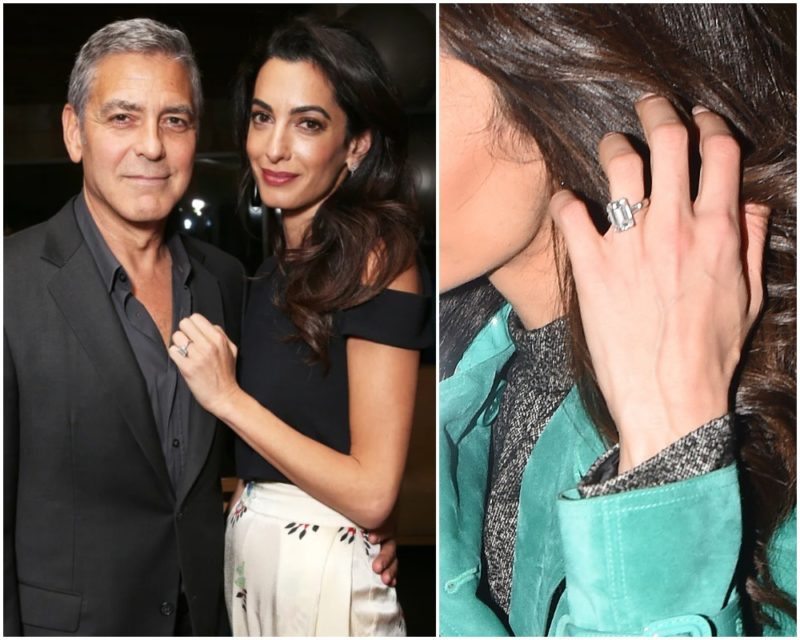 It's been almost six years since Clooney's proposal, and the couple is going strong ever since. They had their ups and downs like any normal couple, but ultimately it seems like the gorgeous ring did the trick. Okay, it probably wasn't the ring, but George and Amal Clooney are still one of Hollywood's hottest couples.