Mariah Carey and James Packer
You better be sitting down, because this is a big one. Mariah Carey's engagement ring is perhaps the most extravagant one on our list, a 35-carat diamond ring estimated at $10 million. Singer Mariah Carey was married twice before her engagement to James Packer, and even though they ended up calling off their engagement, this was the nicest ring she had received.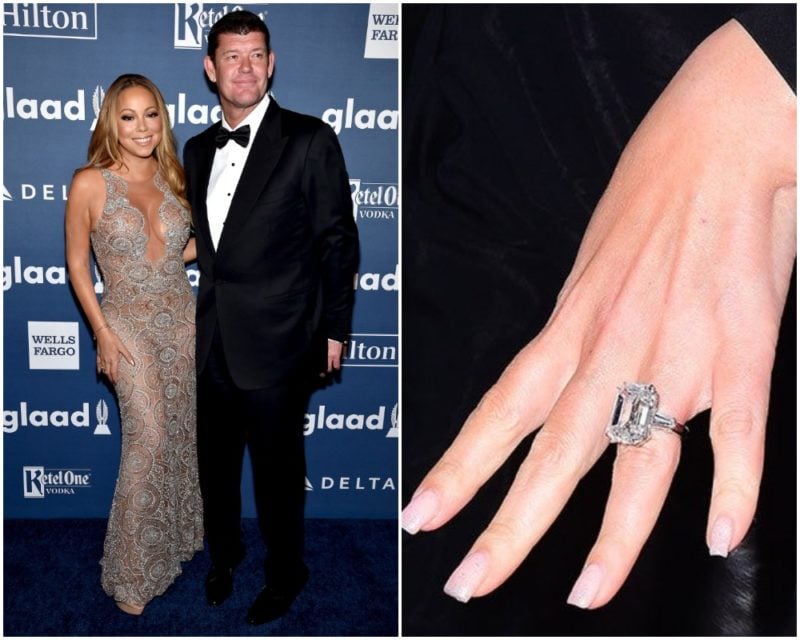 The couple broke up before they had a chance to walk down the aisle, but Carey insisted on keeping the ring as part of their settlement agreement, and with good reason. We wouldn't want to part from a ring like that either. Recently, though, she gave up the ring in an attempt to move on. Shortly after their separation, she began dating choreographer Brian Tanaka.