Scarlett Johansson and Colin Jost
Saturday Night Live star Colin Jost and A-list actress Scarlett Johansson announced their engagement in the summer of 2019, and the actress' ring was the most sparkling piece of jewelry on the red carpet of the Golden Globe Awards 2020. The media, naturally, was abuzz after the actors' happy announcement. The two have been together for three years now, and they decided it was time to take their relationship to the next step; after all, they're not getting any younger.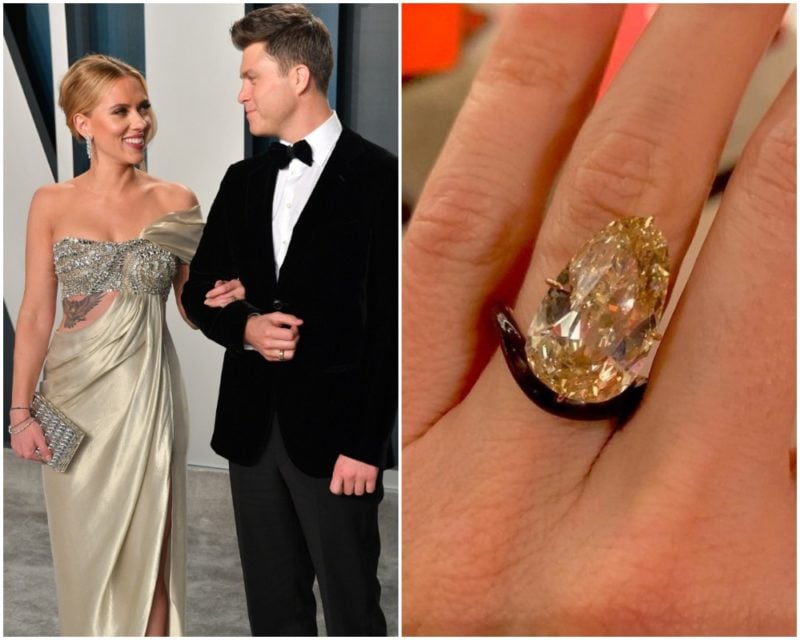 One look at the ring is enough to see that it's just as exceptional as their relationship. The massive 11-carat diamond sits upon a black coated gold band, and its cost is estimated at $400,000. While the couple has attempted to keep their relationship out of the spotlight over the years, it's hard to do so when you're wearing a ring that's worth more than a house.