Blake Lively and Ryan Reynolds
For us, Blake Lively will always be the New York socialite Serena van der Woodsen, and it only seems fitting that the Upper East Side fashionista would have a fashionable engagement ring. Just like Blake Lively herself, the actress' engagement ring is somehow extravagant and delicate at the same time.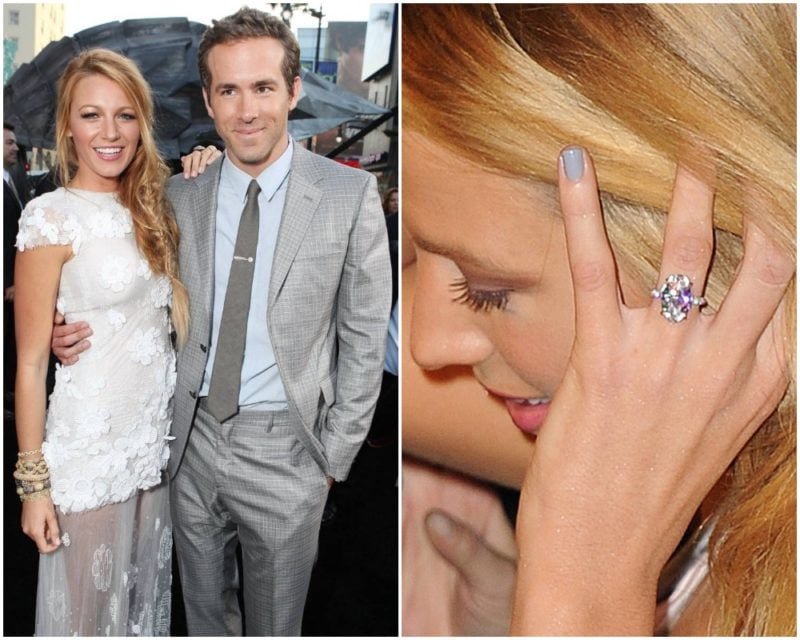 Actor Ryan Reynolds and actress Blake Lively kept their engagement a secret until after they were married. We would think that a rock like this would be pretty hard to hide, but somehow they managed. Eight years have passed since Hollywood's favorite couple tied the knot in 2012, and they still attempt to keep their personal lives as personal as possible, and they're doing a good job.