Who really is this Prophet Shepherd Bushiri and how much is he worth? Considering the fact he is among the the richest pastors in Africa and in the world with properties and investment worth million of dollars. We want to look into Prophet Shepherd Bushiri net worth and biography. Bushiri started ministering in 2002 and have thousands of members worshiping in his church the 'Enlightened Christian Gathering Church ' with branches in South Africa, Botswana, Zambia, Tanzania, Namibia and Ethiopia. Shepherd Bushiri is from Malawi, he started his ministerial work from Mzuzu in Malawi before relocating to Pretoria, South Africa.
Full Name: Prophet Shepherd Bushiri
Country: Malawi, Southern Africa
Net Worth: $150 Million
Source of Wealth: Evangelism, Farming, Telecoms
The flamboyant prophet who is referred to as "Major 1" of 'Papa in Christian cycles bought three jets within a space of two years. After he bought the third jet a 'Gulf Stream III' that worth $37 million on January 6 he told Nyasa Times "I am a man of God. I believe I need to live by example. I teach the word that strengthens the faith of all. I can do all things through Christ who strengthens me', and that is exactly what I am doing now. I am what God says I am and not how other people judge me."
According to Leo Igwe who wrote about the man of God criticizing him. Leo said if he claims he can heal HIV/AIDS, can make lame walk and can walk on air  "Why did he purchase a jet? Why is flying around the region in an aircraft? If he could 'walk on air' why has he not tried walking off the jet while it is up in the air?
SEE ALSO: Top 10 Richest Gospel Musicians In Nigeria And Their Net Worth 
"Now if Bushiri could pray and turn HIV positive into negative, what is he waiting for? Why has he not extended the 'special prayer' to other HIV positive individuals and couples in the region."?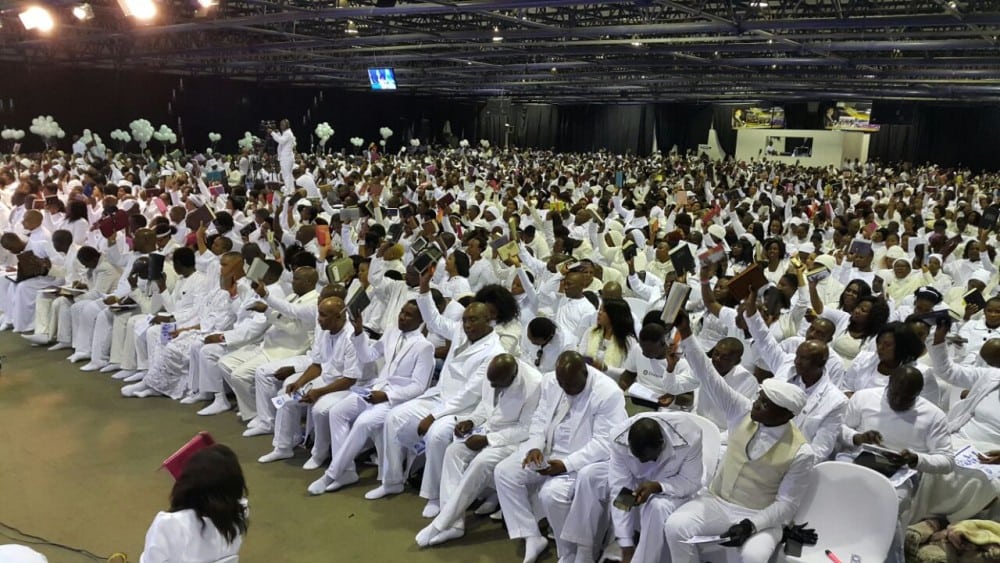 Prophet Shepherd Bushiri Net Worth And Investments
Prophet Shepherd Bushiri net worth is estimated $150 million, he owns fleets of cars, houses in Malawi, South Africa and in some other Africa countries.
Aside being a man of God he owns an electronic company, a telecommunication company, various farms and a private University in South Sudan named Bushiri University of Agriculture.