Let take a look at Mercy Johnson net worth, movies and her family life. Mercy is one of the most talented, $exy, prominent and richest actresses in Nigeria. Mercy Johnson got married to her husband Prince Odianosen Okojie on August 27, 2011 and they have been blessed with three lovely children so far. Ever since she got married, there have been no controversies in her marriage.
Mercy Johnson is from Kogi state but was born in Lagos state on 28 August 1984. She had her primary and secondary education in Lagos, Calabar and Port-Harcourt state, her father was a naval officer and they posted him to different states at that time.
Her acting prowess moved her to the top in the movie industry in Nigeria. She started acting in 2004 with her first movie titled "The Maid" and ever since she has been blossoming in the entertainment industry in Nigeria.
Mercy Johnson Net Worth And Movies
Mercy Johnson net worth is N600 million, having featured in more than 120 Nollywood movies.  And she receives up to N3-5 million to feature in a movie, here is the list of some of Mercy Johnson movies: Hurricane Babes, Girls Cot, Oath of a Priest, Thy Will Be Done, Baby Oku in America, Gallant Babes, Native Fowl, Dumebi the Dirty Girl, Weeping Soul, Mercy the Bus Driver, Tears of Hope, Corporate Maid, She Is My Sister, Dear Mama, Jewels of the Sun, Mirror of Life, 30 Days In Atlanta, Sweet Potato, Obioma The Slave Girl, Voice Of A Mother and so many others. Mercy has achieved a lot in life, she and her husband lives in a multi million naira 6-bedroom duplex in Ajah, Lagos, she is successful in her career and has many cars.
Mercy Johnson Family Photo
Mercy Johnson delivered her first child Purity Ozioma Okojie in the United States of America on December 30, 2012. She gave birth to her second child a baby boy Henry Okojie on October 15, 2014 at the University of Maryland (St. Joseph Medical Centre) Baltimore, United States Of America and the third child a baby girl was delivered on 11 December, 2015 in the US as well.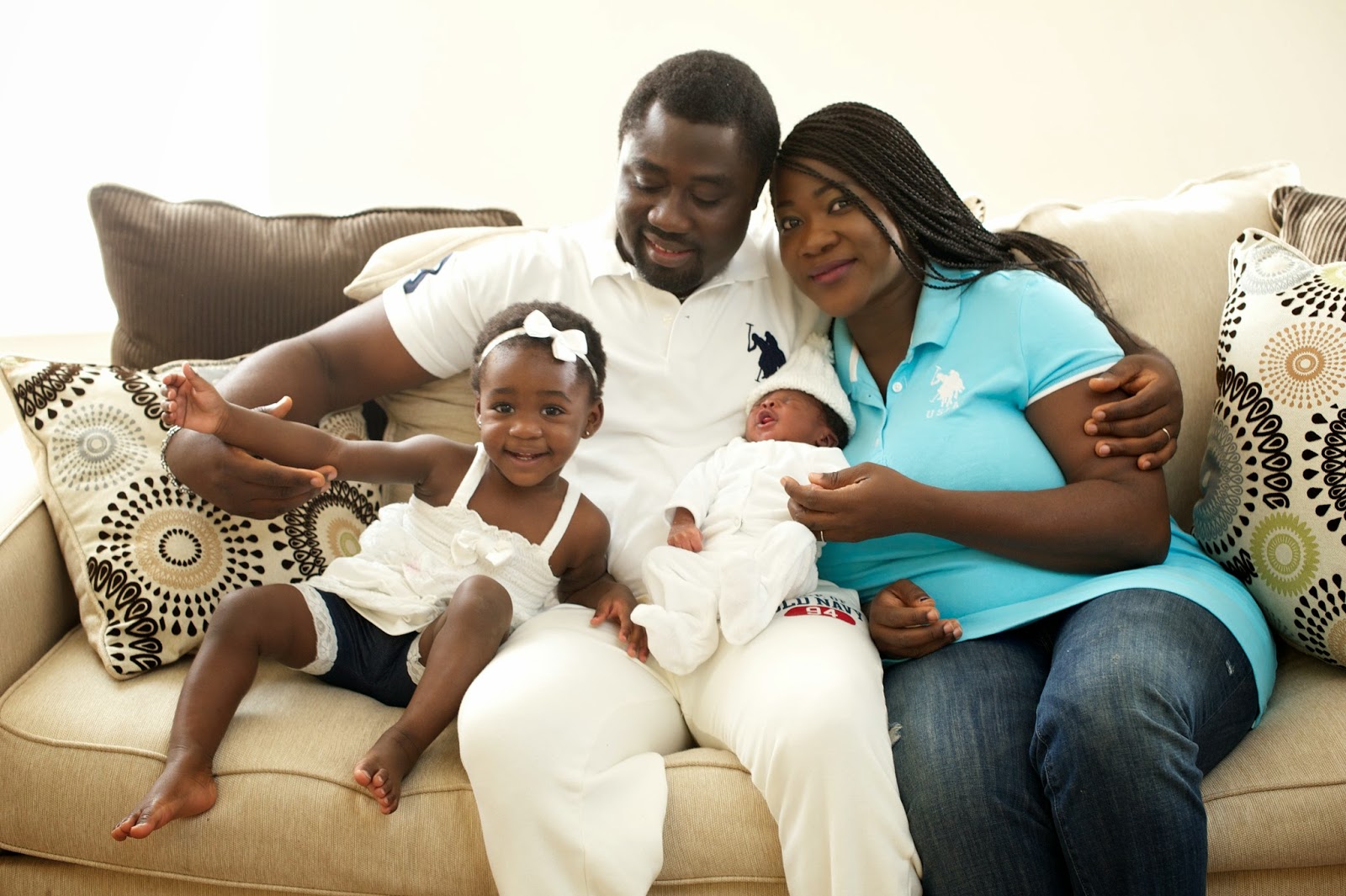 Mercy Johnson husband Prince Odianosen Okojie recently joined politics and he want to secure Deputy Governor nomination post under PDP for the 2016 gubernatorial election in Edo State.