Manchester United player Morgan Schneiderlin has proposed to his girlfriend Camille Sold, a Adidas shop sales girl whom he met last year. The footballer proposed to his girlfriend while on holiday in France following a whirlwind romance.
Camille posted the picture of her and Morgan Schneiderlin on her Instagram page while toasting to their engagement and captioned it: 'An amazing evening, in an incredible place. Just us and the sound of the waves… Can't describe my feeling… No words, it was just unreal… I feel like the luckiest woman #love #amour #reallove #happiness #engagmentring #29mars2016 #infinity #8.'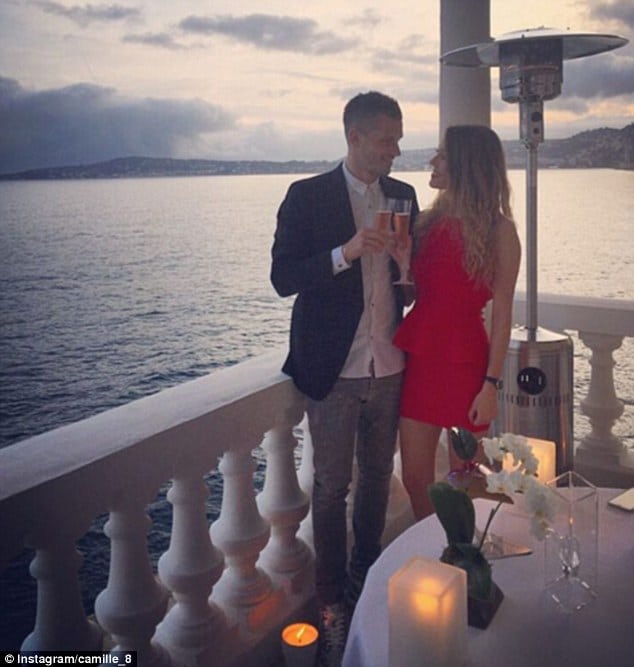 Since the couple's whirlwind romance began, both Schneiderlin and his partner have regularly kept their Instagram accounts updated with pictures of each other.
Earlier this month, Miss Sold, 21, was among the away supporters at the Etihad Stadium as United secured a narrow 1-0 Premier League victory against their noisy neighbors, City.