With her iconic green hair, over-sized sweaters and captivating hits, in the past couple of years Billie Eilish has become nothing short of a sensation and one of the biggest names in the music industry. After she's conquered the 2020 Grammys, there isn't a person out there who isn't familiar with her name, but how much do we actually know about the young superstar? Did you know the singer has three middle names or that both her parents are actors? We're here to reveal everything you need to know about the 18-year old star.
There's a deep meaning behind her controversial style
Besides her unique music, Billie Eilish is known for her unique, albeit controversial, fashion sense. Her streetwear style of over-sized clothes in bright neon colors has caught the public eye and received mostly negative comments. It turns out there's a reason behind her style, and it's not purely aesthetic; Eilish has once admitted the reason why she wears baggy clothes is to avoid receiving comments (and judgement) about her figure and body. In an ad for Calvin Klein, the singer said nobody can talk about her body because they simply don't know what's underneath the clothes.
She has three (unusual) middle names
The singer's full name is Billie Eilish Pirate Baird O'Connell – yes, Eilish is her middle name. The star has three middle names and they all have a meaning. Eilish is the Gaelic version of Elizabeth (Her father is of Scottish descent), Pirate was a name suggested by her older brother, Finneas, and Baird is her mother's maiden name. Originally, Eilish was supposed to be her first name and Pirate her middle name, but according to the singer, her uncle had a problem with the name, since "pirates are bad."
She's a vegan
Billie Eilish dresses in a certain way to avoid hearing comments about her body, and likewise, she doesn't tell other people what to eat. Although she refrains from talking about her vegan lifestyle, most of the time, anyway, the singer once shared a story on her Instagram account where she preached her fans against eating meat; while it was a one-time event, it certainly resonated with her fans. She posted a video of animal cruelty and wrote, "I keep my mouth shut most of the time about this because I believe everyone should do, eat, and say whatever they want … and I don't feel the need to shove what I believe in in anyone's face. But man … if you can watch the videos that I just posted and not give a f*ck that it's YOU contributing by LITERALLY EATING the creatures that are being fully tortured just for your pleasure."
She has Tourette's Syndrome
The singer isn't trying to hide her condition, but she's open and upfront about it. She didn't reveal it at first, since she didn't want to be defined by it, but after she's gained popularity and people started picking up on it, she admitted during an interview with Ellen DeGeneres and on her Instagram account that she has Tourette's Syndrome. Fans noticed the singer has involuntary involuntary tics, like looking up or cocking her head to the side, and after she revealed the truth behind it, Eilish realized many of her fans have the same condition, which, according to her, allowed her to connect with them on a deeper level.
She's been writing music since she was 11 years old
Ever since she was a child, Eilish has had a musical sense. Growing up in Los Angeles, she was a member of the Los Angeles Children's Choir. According to her, her time in the choir has developed her singing skills greatly, and it was also part of what inspired her to start writing songs. Growing up, she's always loved to sing, and writing was a natural part of it.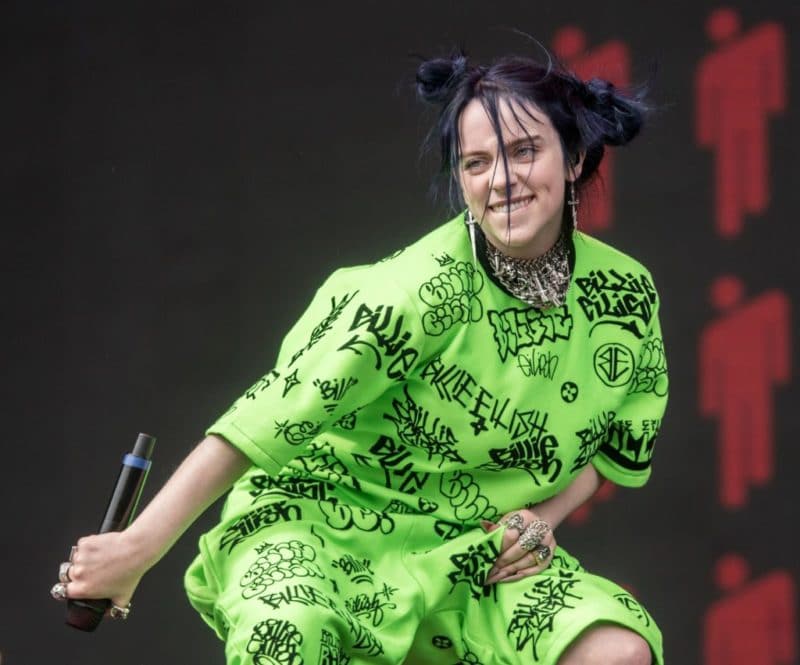 She broke a record at the 2020 Grammy Awards
The young singer made history at the 2020 Grammy Awards when she received no less than six awards for her debut album: Best New Artist, Best Pop Solo Performance, Song of the Year, Record of the Year, Best Pop Vocal Album and Album of the Year. Eilish became the youngest artist ever to be nominated and win those six major categories. She's also made history as the youngest solo artist to win the prestigious award for Album of the Year.