The country sensation that won over our hearts almost thirty years ago with his soft voice and charismatic look is a lot more scandalous than you might think. Much like any celebrity, particularly singers who have a way with words, Kenny Chesney has had his fair share of romantic encounters. Between his failed marriage to actress Renee Zellweger and his ambiguous romances, It seems as if the musician has finally settled down and is currently in a seven-years relationship. Kenny's love life has always been a mystery, and it's time to uncover them and reveal the romances hiding under his cowboy hat and charming smile.
How it all started
The acclaimed musician that entered our lives almost three decades ago will celebrate his 52nd birthday in a few short months. For the past thirty years he has enjoyed world-wide fame, and we all know that with fame comes different perks.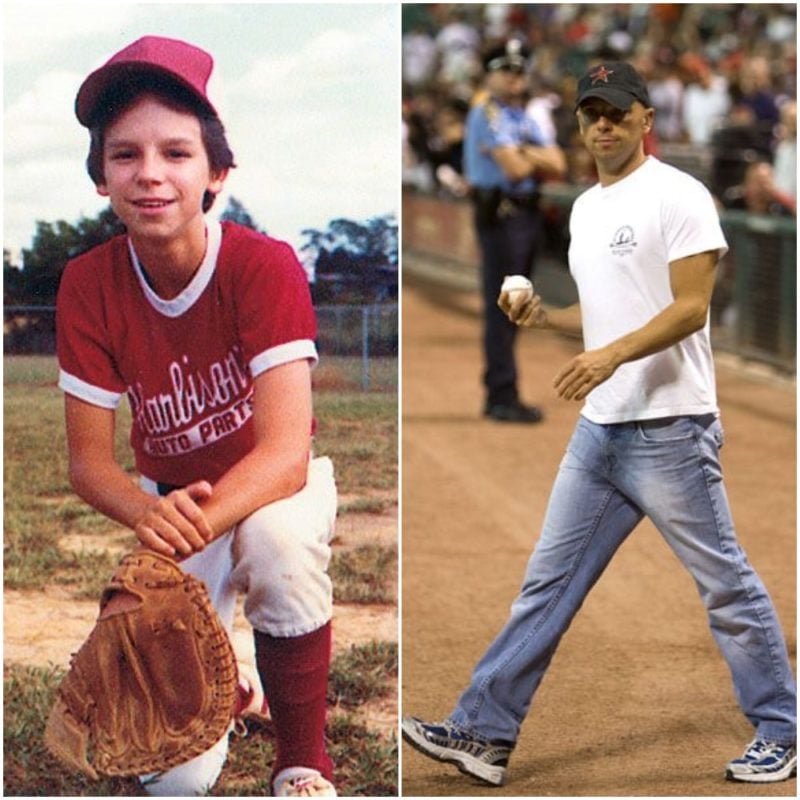 However, Chesney was not always interested in music, let alone imagined he would become a country music star. In his teens, growing up in Tennessee, Chesney was an athlete. He played both football and baseball for his high school teams, and dreamed of playing for the Boston Red Sox.
Under the spotlight
But since he embarked on his music career at the beginning of the 1990s and took over the music industry by storm, Kenny's music wasn't the only thing people were talking about. Around his musical success, his love life was always a buzz in the industry.
It's no surprise that the green-eyes musician was turning heads, and all of his love life vicissitudes can make for an fascinating TV show. Though Kenny tries to keep his love life to himself, most of his romances ended up on the headlines. There's no time like the present to examine his love life.
His first love
Kenny Chesney's mythological partner is the award winning actress Renee Zellweger, and for a short time, it seemed as if he had found the love of his life. Unfortunately, their marriage didn't survive the test of time. Their relationship was a short one, but nonetheless exciting.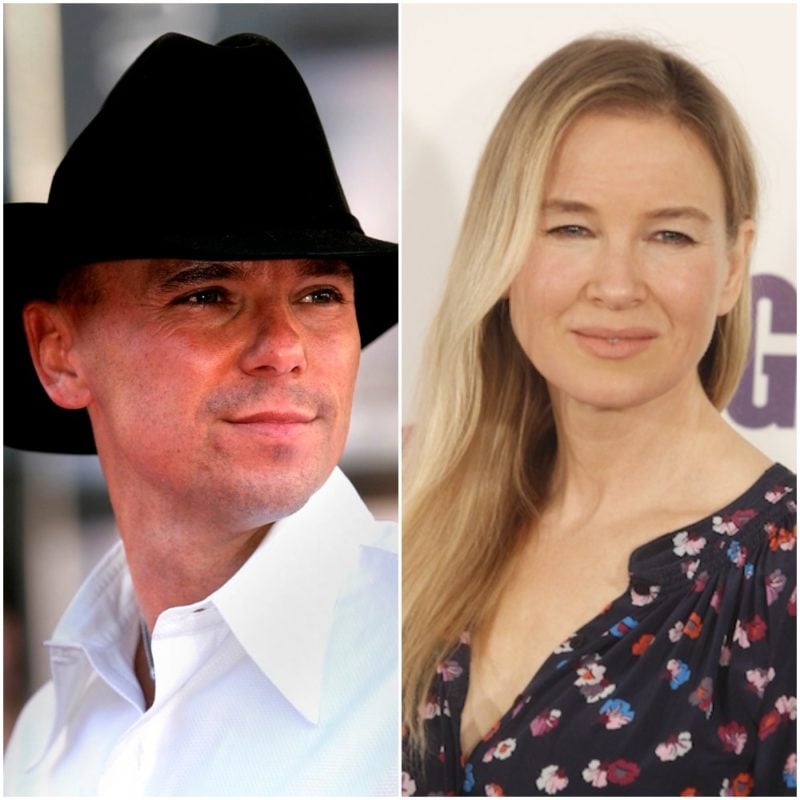 The couple had met in a rather unusual way. Following the Indian Ocean earthquake and tsunami in 2004, Renee Zellweger and Kenny Chesney were among the celebrities who volunteered to help in the tsunami relief fundraiser.
A whirlwind romance
The two fell in love and started a relationship, and merely six months after they met, the lovebirds eloped and got married on an the tropical island in the Caribbeans.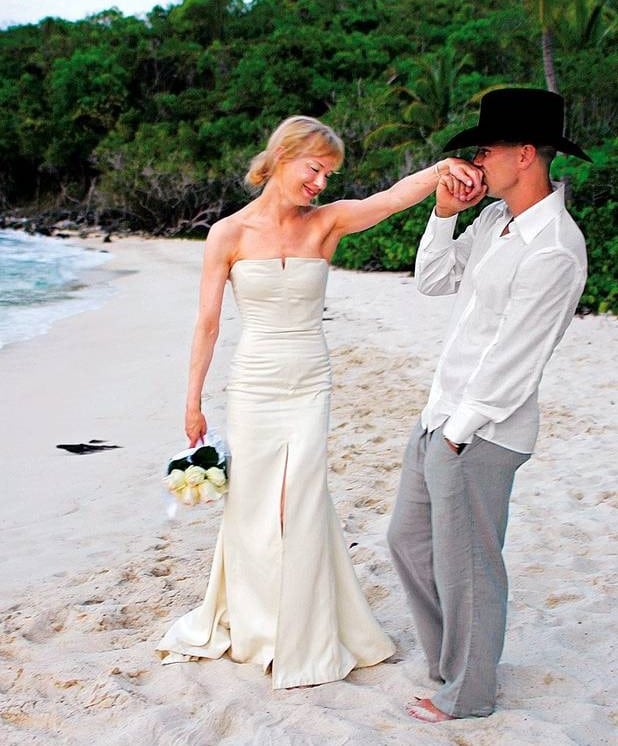 However, the marriage didn't last long, much like their whole relationship, and within four months after the secret ceremony, the couple announces they were filing for annulment. The actress stated it was due to "fraud," but insisted it didn't reflect on Kenny's character, but only legal, bureaucratic matters.
The breakup
The singer later commented on this failed marriage, admitting he was clueless as to what it meant to be married: "I didn't have any clue as to what true marriage meant," he shared in an interview. After years of putting all his effort in his music, that was the only thing he ever truly committed himself to.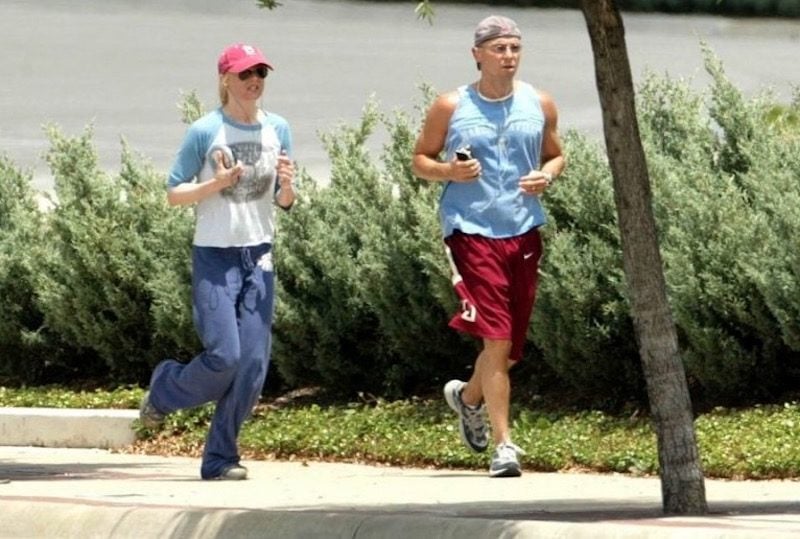 Over a decade has passed since the whirlwind marriage and divorce, and the singer still indicates that the marriage failed since he was not ready to be a husband and bear the commitments of marriage. According to him, he wasn't ready to be married, and he panicked.
A caged bird
It seems like the musician felt as if marriage life wasn't for him – he enjoyed his freedom, he wanted to be able to do what he loves, travel anywhere he wants and cruise his boat for weeks at a time, rather than be committed to one place.
Kenny commented that his only fraud was thinking he was ready to be a husband. After several months of paperwork and tiresome meetings with attorneys, he finally admitted to fraud so that they could both put this marriage behind them.
Peaked late
It might seems strange that after only fifteen years of fame, in 2005, had the musician met his first love – but there's a simple explanation. In his private life, Kenny is very shy and secretive, though it's the opposite of what he communicates on stage.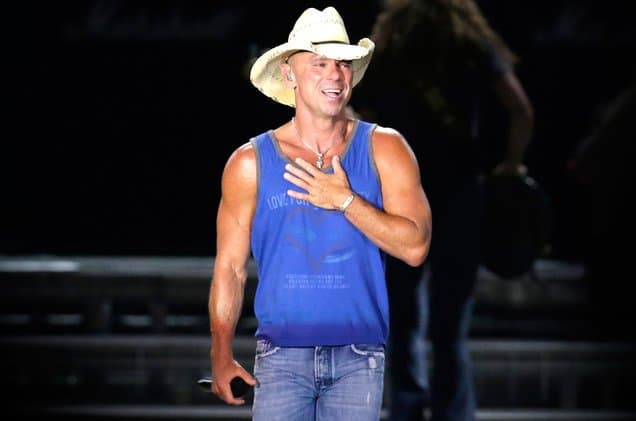 This is part of the reason why his love life flourished rather late – after his failed first marriage. The singer also indicated that being on the road and focusing on his music has always left him almost no time at all to pay attention (or spare time) to anything else, including women.
Disappointments
And as often happens with love, it's unpredictable. Though it seems like the country star could have had any woman his heart desired, that wasn't always the case. One of his love ballads was written about one of his first romantic rejections.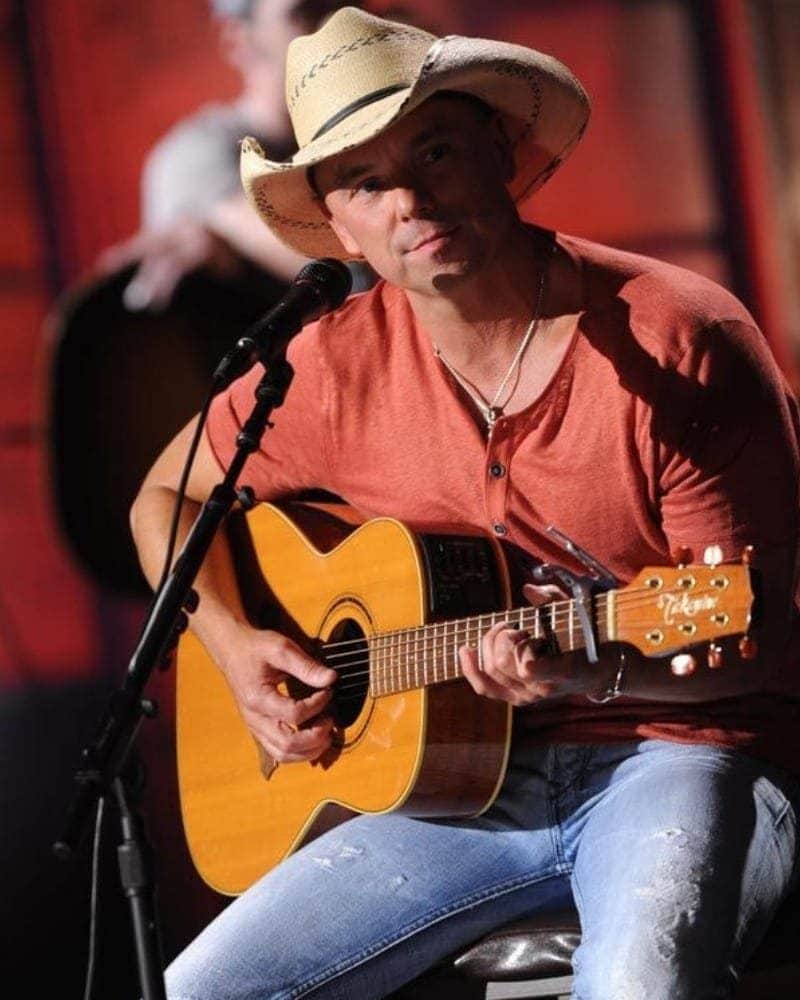 Kenny fell head over heels for a woman that didn't reciprocate his love. There's a bright side to everything, however, and this rejection birthed one of Chesney's most successful songs. Naturally, many of his songs are based on his romances, and were inspired by women.
Wild assumptions
As often happens with celebrities, it wasn't long before rumors about Kenny's failed marriage started to spread, and though the couple tried to keep the details to themselves, it didn't stop the assumptions from spreading like wild fire.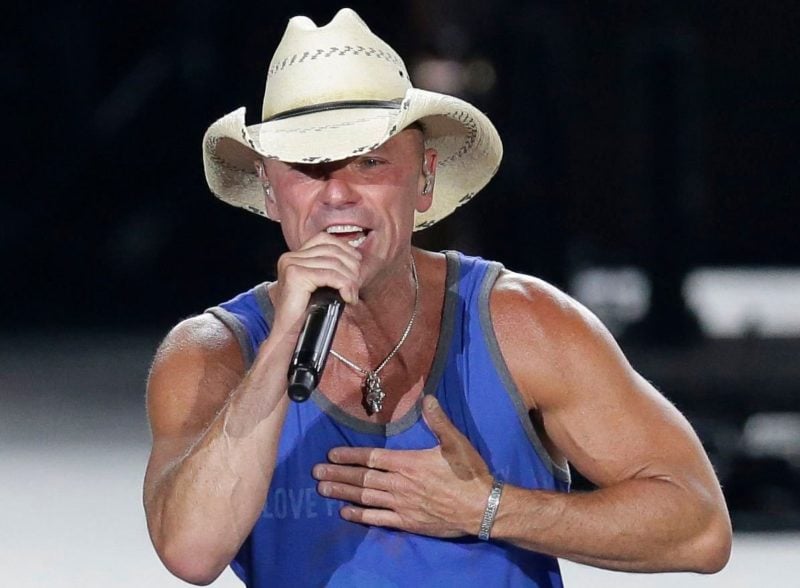 The main explanation for the breakup was that the singer secretly belonged to the LGBT community, and this was one rumor that was hard to shake off. Renee Zellweger denied this rumor, but it somehow had the opposite outcome, as it only made the public more suspicious.
His mistress
What helped him get through his divorce and later the nasty rumors was his music. He often expressed his loneliness in his music, as well as the happy moments that he cherished. Music was a haven for him.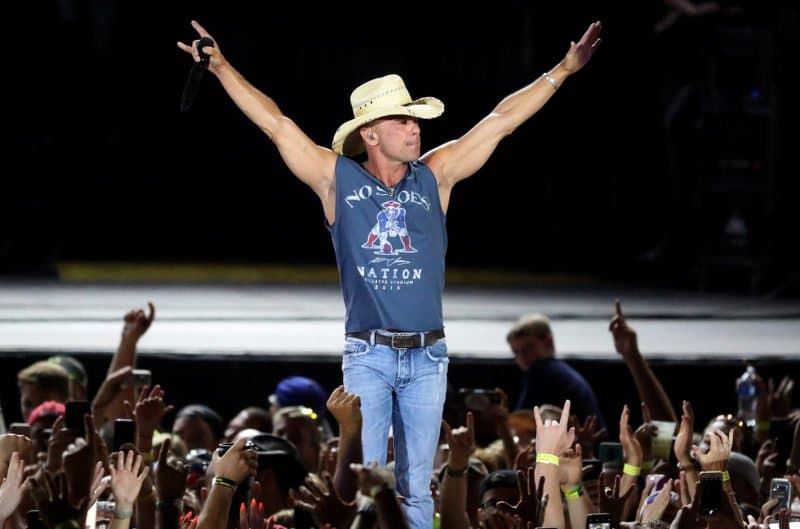 It's hard to imagine it wasn't always a part of Kenny's life, as now music is the most important thing for him. At one point, he described it as "his mistress." Of course, people couldn't help but suspect he had a real mistress, and that was the reason for his failed marriage.
Off to a good start
In case you were worried that the singer wouldn't be able to mend the pieces of his broken heart after the divorce, don't be. Soon enough the singer has found a new love, as photos of him with his new girlfriend revealed.
Her name was Amy Colley – no other than the former beauty queen of Tennessee in 2005. Rumor has it that the couple met through mutual friends, but one way or another, it was love at first sight.
The right one
The excitement of the new relationship didn't subside even after a few months, and the couple was inseparable. They were seen going on vacation in the Bahamas together, and even spotted celebrating Thanksgiving with each other's families.
After two years of dating, it truly seemed like they were in this relationship for the long run, and that perhaps this time Chesney was ready to make a commitment. The biggest sign was that he let Amy sit behind the wheel of his precious truck no one else was allowed to ride. If that isn't true love – I don't know what is.
The price of fame
The lives of stars, however, are full of vicissitudes, and Kenny's successful career soon took him on new adventures and meeting new and exciting people. That's when Amy learned that Kenny turned out to be a horse that can't be tamed.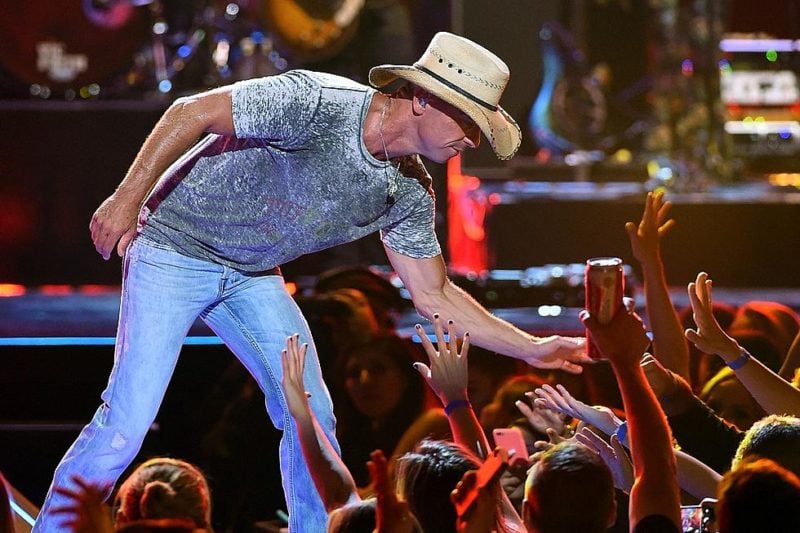 Although this relationship was significantly longer than his marriage, it turns out that it also had an expiration date on it. Unfortunately, this relationship didn't end as smoothly as did his marriage.
What happened?
It was hard for Kenny to escape his fame even during vacations, and it was during a vacation in Mexico that Kenny was spotted with a mystery girl. It didn't take long before paparazzi photos of the two were published, and heartbroken Amy ended the relationship the minute she saw them.
Turns out this woman wasn't mysterious after all – it was no other than the renowned ESPN sports caster Jenn Brown. Brown has made a name for herself in the industry, and with Kenny being known for his love for sports – the rumors were inevitable!
The nail of the party
It remains unclear to this day whether or not Kenny was cheating on his girlfriend at the time. After all, Jenn Brown and him were only spotted walking around together – it was never proved that anything had happened between them; but it was enough for Amy to lose her trust in him.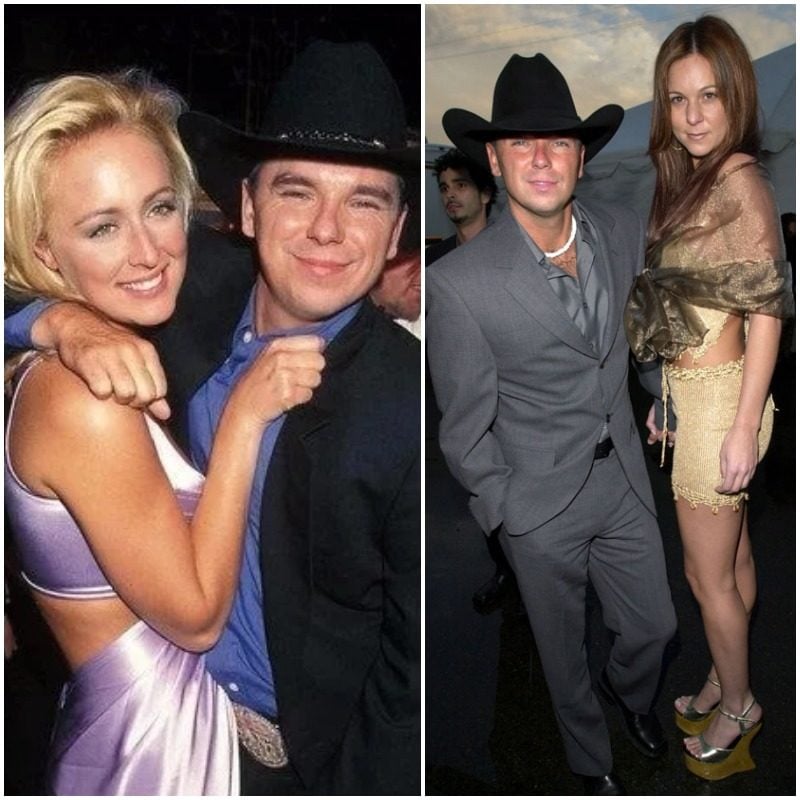 Kenny was spotted with many women throughout the years, and as often happens, it's easy to jump to conclusions and assume they were all romantic encounters. Unfortunately, celebrities are put under the spotlight and cannot avoid being the victims of endless rumors.
Rumors keep coming
Later that year, a new rumor started – people believed that Kenny was romantically involved with fellow country star Sara Evans. The singer was married at the time of the rumors, but this only made things more interesting for the public.
They both denied the accusations, but shortly after the item was released, Evans and her husband got divorced. Although the divorce had little to do with the affair allegations (the timing was coincidental), her husband suspected her and Kenny of having a romantic relationship.
A fresh start
After all the rumors, it seemed like Kenny's next romantic encounter was with fellow country music star Miranda Lambert. Their relationship started when the two were on a tour together. It wasn't uncommon for country star to tour together, and the two made perfect sense on stage together.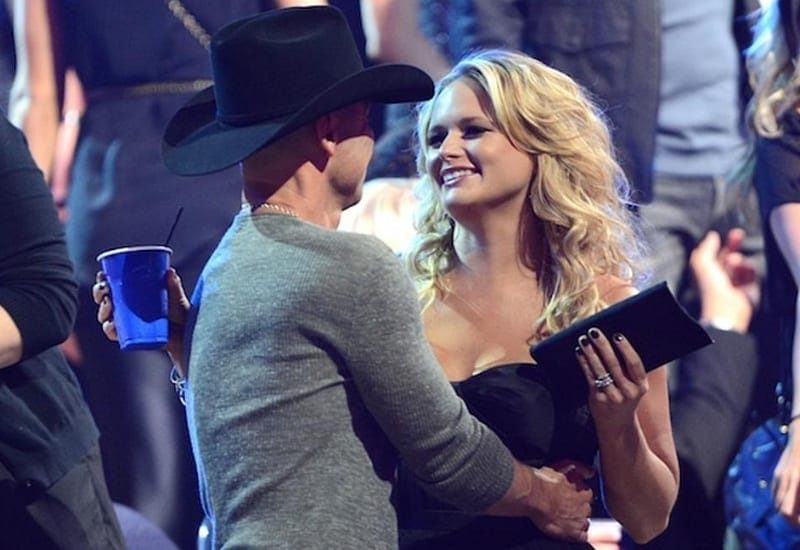 Kenny was the one who boosted Miranda's career, seeing as by the time the two performed shared the stage, Kenny had already had a world-wide name. The two have been friends prior to their professional relationship, and Kenny decided to take Miranda under his wing.
Just friends
Rumor had it that Kenny and Miranda were hot and heavy on stage together. However, Kenny denied these rumors as well, claiming they were close friends but nothing else.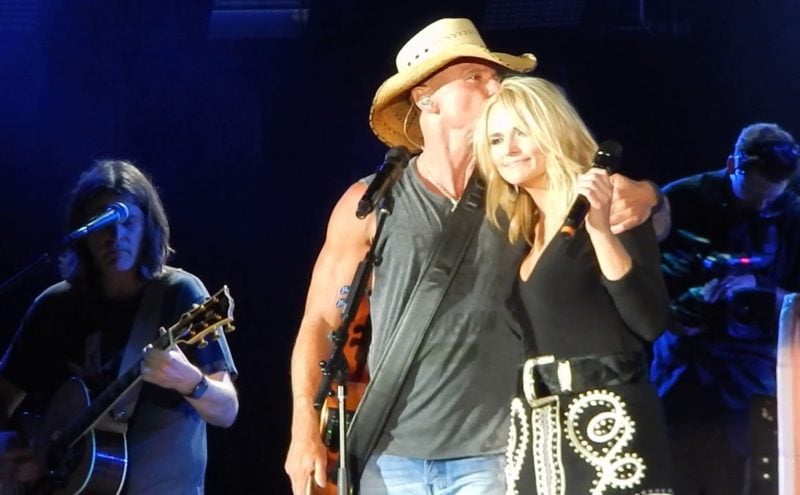 Miranda Lambert wasn't the only musician Kenny was involved with (or claimed to be involved with). This one we know for sure – Chesney had an affair with the country sensation Grace Potter.
Partners in crime
Grace Potter and Chesney met when she was performing the backup vocals for his hit "You and Tequila". Before she arrived at the recording studio, Potter shares, she has never met Kenny and wasn't sure what to expect. The last thing she expected, though, was that a relationship would grow out of it.
Prior to performing the hit duet with Kenny, Grace wasn't a part of the country world, and she knew very little about it. However, she fell in love with this music as much as she did with Kenny, and the rest was history.
A mystery lady
Their relationship ended, however, and in 2012, another mystery woman appeared – Mary Nolan. She was spotted backstage at one of his shows, and it was later learned that the two are close friends, and perhaps more than that.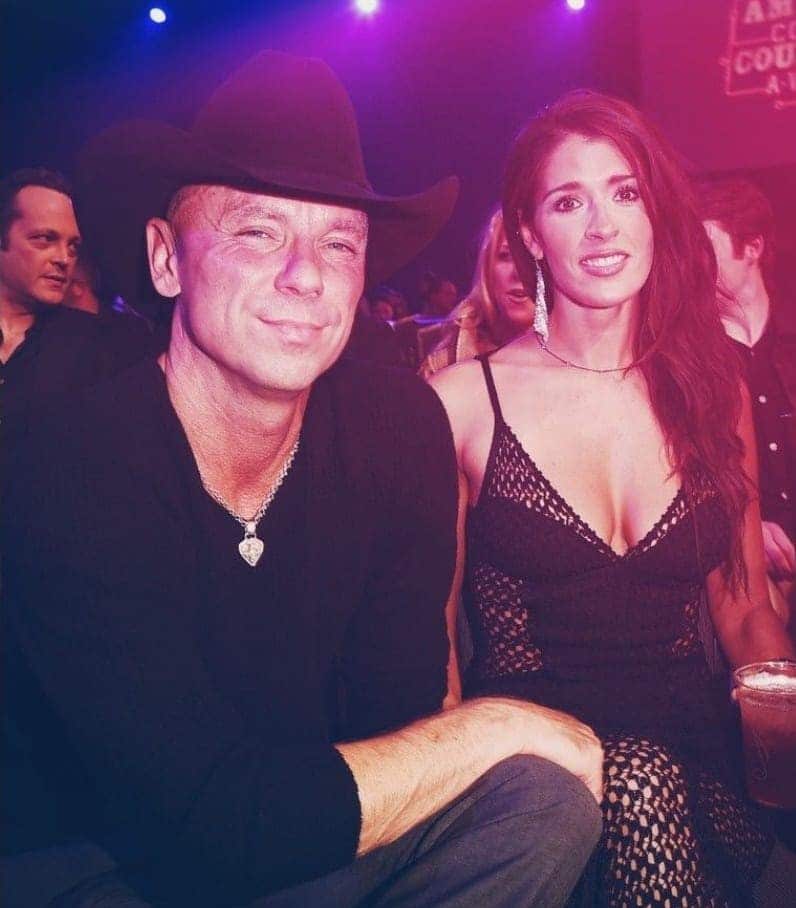 When Mary showed up at several award ceremonies with the singer, it became clearer the two were in a relationship. However, like all of this previous relationships, Chesney wasn't going to make it easy for the press to have the details.
In for the long run
Nolan is his current girlfriend, and the two have been going out steady for seven years now. For all we know, this is Chesney's longest relationship so far. He also shared in an interview that back in high school he wasn't much of a ladies man (though he was in the baseball team, go figure), and so his success with women only came later in life.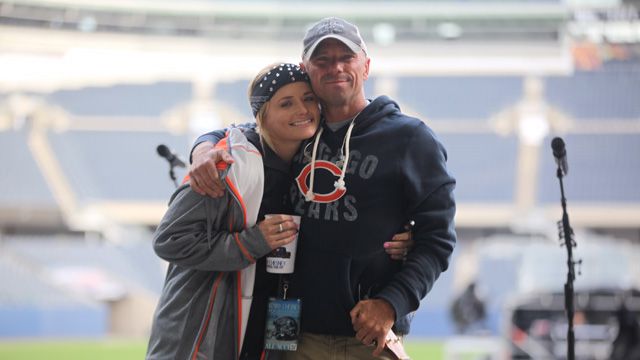 In every one of his relationships it seemed like he was in for the long run, but we're guessing that after divorcing Rene Zellweger after only four months, he wouldn't repeat the same mistake of getting married before he's absolutely ready.
Wild Child
In his song "Wild Child," the singer describes his ideal woman: much like him, she is free spirited, easy-going and adventurous. She enjoys life, and isn't worried about her appearance.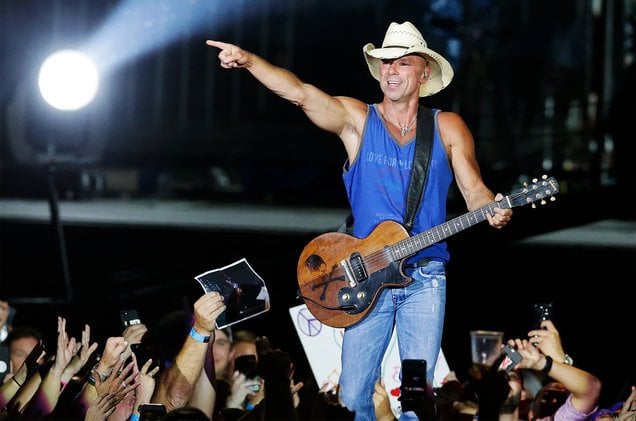 We don't know if any of those qualities are held by Mary Nolan, as very little is known about her. Though they have been dating for several years now, she is still considered his most mysterious girlfriend so far.
A mystery
Kenny's dating life remain somewhat of a mystery. It's safe to assume he is still dating Mary Nolan, his girlfriend of the past few years, though he's never confirmed it. This is one part of Kenny's life that has almost always been a mystery, and seems like it isn't about to change any time soon.
After the false media coverage and the nasty rumors of his divorce, Kenny lost his trust in the media and was no longer willing to share anything about his love life. That's why most if not all of his following relationships have been based on rumors and half truths.
Up and about
We ask ourselves where did he find the time for his music between all these love affairs and scandals, though he claims it's the other way around! One way or another, Chesney managed to release more than a dozen albums that conquered the top of lists and sold over one million copies.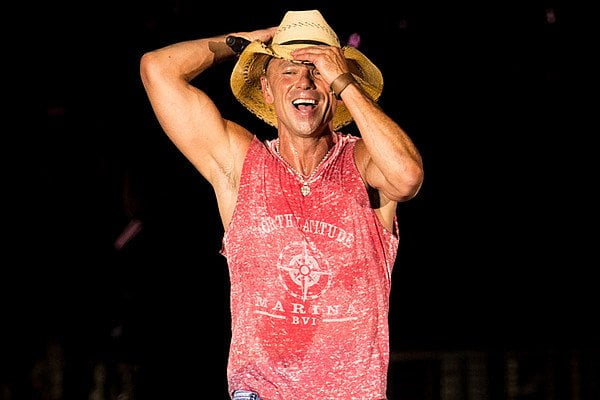 The real pressing question here might not be what awaits him in the future relationship-wise, but career wise. At the age of 51 he is still up and about, performing as he did for the past thirty years, giving the performance of a life-time every single night.
His most rattling experience
Here's something you probably didn't know about the country star: Chesney was scheduled to shoot an NYC video with his band in the World Trade Center on 9/11. The shoot was cancelled at the last minutes, short hours before the tragic event.
Chesney tells the story of how he was miraculously saved. He admitted that, "it really makes you believe that there's something up there." Being a music star, Chesney has had his fair share of wild adventures, but being saved from the 9/11 attack will always be the greatest wonder of his life.