Celine Dion
What more can a person need to have a merry Christmas than being surrounded by loved ones? The Grammy-winning singer celebrated the last holiday season with her elder son R.C and twins Eddie and Nelson, and of course the two family dogs, Charlie and Bear (don't ask me who's who).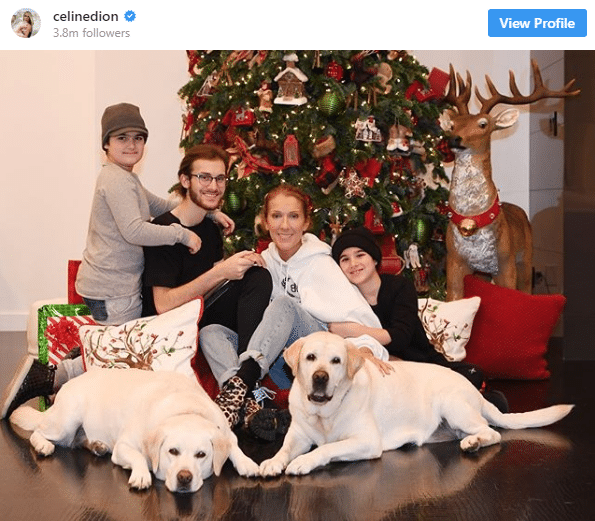 Since her husband's tragic death three years ago, after battling a disease, Dion has become especially close with her three children. It was a tough time for the family, and it made them closer, since all they had for support was each other. This was their third Christmas without their husband and father, but as the singer shared, he is always in their hearts.
Miley Cyrus
Miley Cyrus knows how to have fun, and so she always her holidays are always exciting (even more so than her daily life!), but last year was special. Perhaps some of you caught to Christmas special of the Tonight Show starring the outrageous singer. During the show, she was asked to perform her version of the Christmas classic "Santa Baby," and being the feminist that she is, gave it a little personal twist.
The classic hit from 1953 has undergone many renditions over the years, but you can count on Miley Cyrus, Jimmy Fallon and Mark Ronson to do something that's never been done. The singer said she thinks the outdated song might need a change of lyrics, more fitting to our modern times: "Am I saying I'm gonna hook up with Santa if he buys me all this stuff?" she asked on the show.