Gigi Hadid
The supermodel was up to something special the last holiday season. In a surprising collaboration, she was asked to design the new uniform for the toy soldiers of the major toy chain Schwarz, and she participated in the glamorous opening of the New York Schwarz in a playful soldier suit. Who knew she had this hidden talent? I guess Christmas really is a time when anything can happen.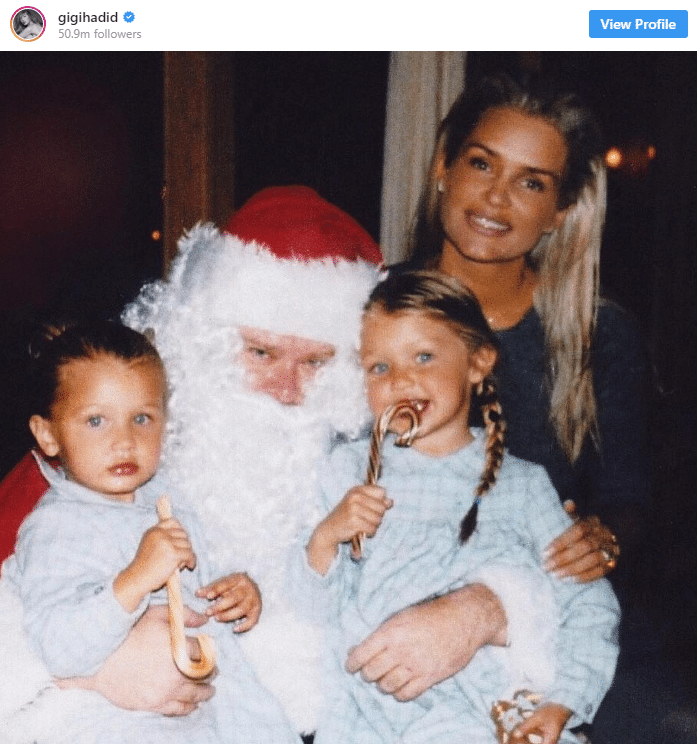 The model also shared that she's an extremely sentimental person, and so she took the opportunity to reflect on her family's Christmas traditions. As the picture shows, one of these traditions involved her father dressing up like Santa to surprise the girls on Christmas eve. She also shared that the holidays are a time for family in the Hadid household, and every year they spend Christmas at the family's farm house cooking, watching Christmas movies and spending time together.
Eva Longoria
2018 was the first year the actress spent Christmas with her 6 months old baby (at the time), and you can imagine how exciting that must have been for her. The little family spent the holidays in Mexico, but Eva's favorite attraction wasn't the beach nor the food, but her little baby boy Santiago. She said that the thing she was looking for most in this holiday season was napping with her baby.
This was a special occasion not just for baby Snatiago celebrating his first Christmas, but for Eva, as it was her first holiday season as a parent! Perhaps the 43-year old actress was used to attending glamorous parties and events before her first son was born, but this changed things for her, and she couldn't be more thankful for this blessed change. For comparison, in 2016 the couple spent Christmas on the beach (complete with a tree!)