Mariah Carey
Mariah Carey is a Christmas symbol of sorts: she was branded Queen of Christmas after giving one of the most memorable performances of "All I Want for Christmas is You" at the Beacon Theater every year since 2014. Later, her hit song "All I Want for Christmas is You" became one of the biggest selling singles of all time, and for good reason!
The singer performs her Christmas tour every year since 2014, including last year (and this year – and every year it gets better!), but somehow she also found the time to spend time at home with her kids, and take a horse ride! Celebrities excel at multi tasking, and even when their busy with business and career duties, they always find the time to have fun.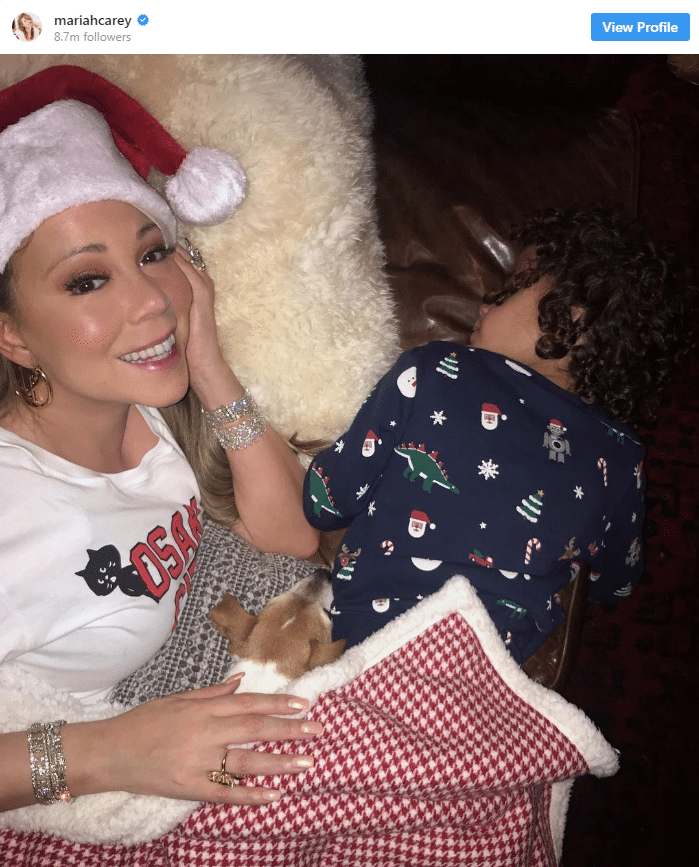 Kaley Couco
You probably didn't know this about her, but Kaley Couco is a major dog person! She has three dogs, which she consider her babies. That's why it only makes sense that she spent the holiday season with them. Her Christmas card, by the way, was a photo of her dogs dressed up in front of the Christmas tree, no pretentions or anything too fancy. Wouldn't you like to get a card like that? I know I would.
Of course, her dogs aren't her only family, and so she spent the holidays with her friends and husband as well, all in adorable matching pajamas in the spirit of the holiday – that's how you do it! In case you were wondering, she dresses her dogs up every year, and she also rocks those Christmas sweaters (the embarrassing ones) with her husband. That's what I call a Christmas spirit.