Katy Perry
Hands down, Katy Perry is the celebrity with the best Christmas spirit! From her very first video way back when – we could tell the singer has a soft spot for costumes and theatrics – she likes being over the top and she isn't afraid of looking silly, and that's something we can appreciate! But we never suspected she'd go as far as being a Christmas tree.
However, the holiday cheers bring out the best of us, and for Katy Perry that means dressing up as a tree, for her fans to feel the Christmas vibes all the way. Last year at a New York show, she went up on stage dressed as a Christmas tree (with makeup to match) – and it was magnificent. We hear that this year she has something special planned for us as well, with a very merry new video in the spirit of Christmas; stay tuned!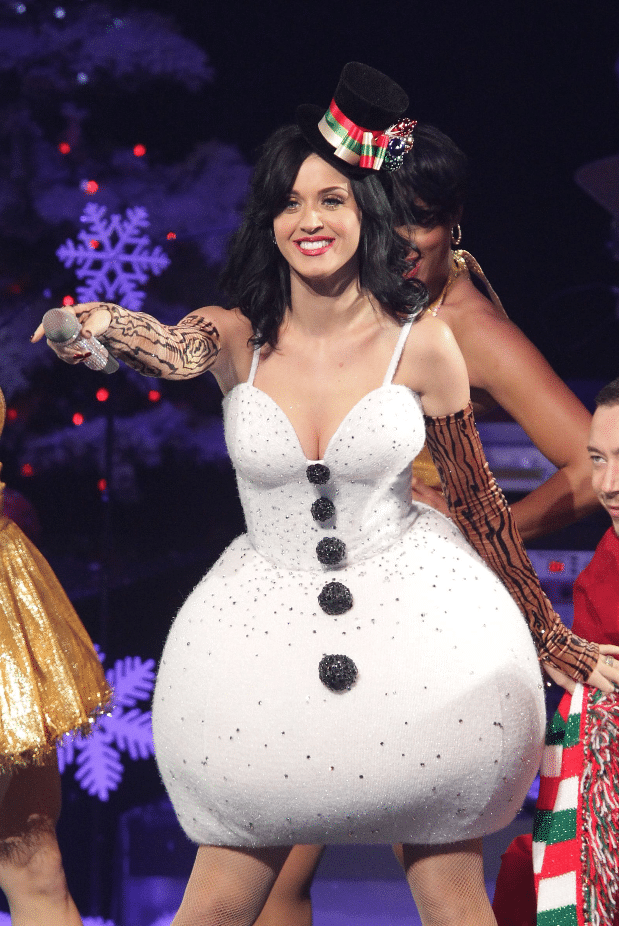 Will Smith
Runners up after Katy Perry for the best holiday spirit are Will Smith and Jada Pinkett Smith dressed as Santa Claus and his helper Rudolph the Reindeer. This was on Christmas morning, and you must admit, they make a more attractive version of the famous duo. The actor captioned this photo on his Instagram page, "We look a 1970's Cop Duo patrolling the North Pole! Claus & Rudy – Sleighin' All Night! Slayin' All Day!"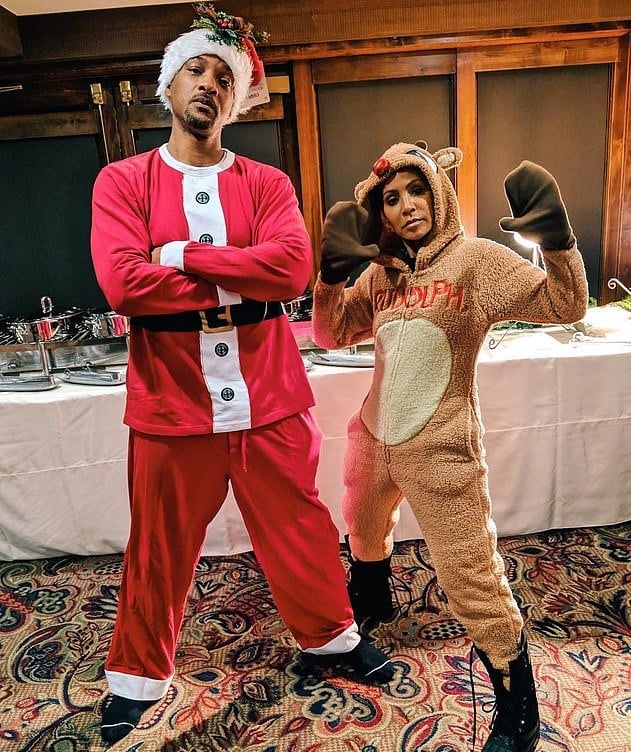 On Christmas eve the couple celebrated a (not so quiet) night in with the family, with their kids who aren't really kids anymore – his youngest daughter is already 20. It's nice to see that even when the kids are all grown up, they still spend Christmas at home with the family. There's something about this holiday that brings people together.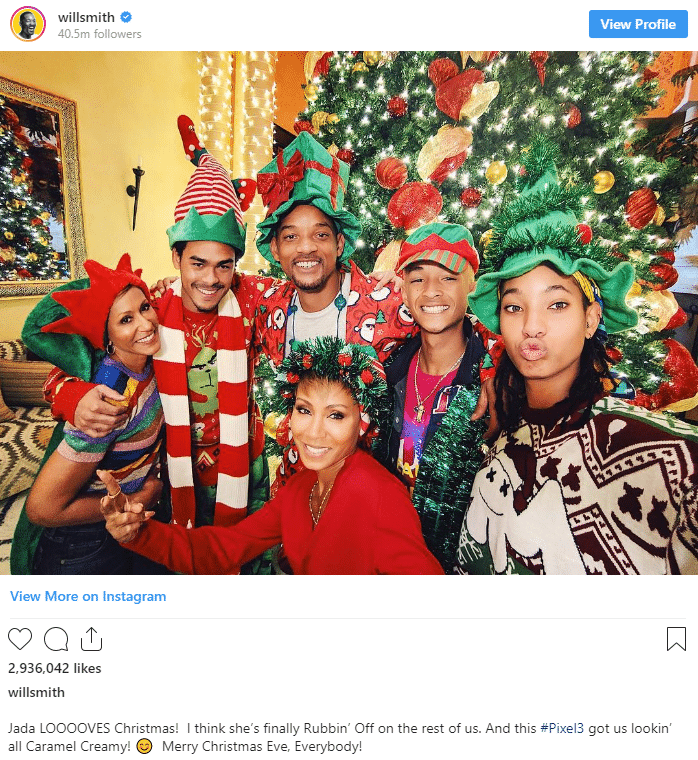 Lady Gaga
While most celebrities chose to stay in this holiday season, this wasn't the case for Lady Gaga, who was busy as a bee. On Christmas eve, she was spotted getting off an airplane with her dog in Las Vegas. She was arriving Christmas eve to prepare for her much-anticipated Enigma residency in Vegas, a 'tour' of concerts held exclusively in Las Vegas.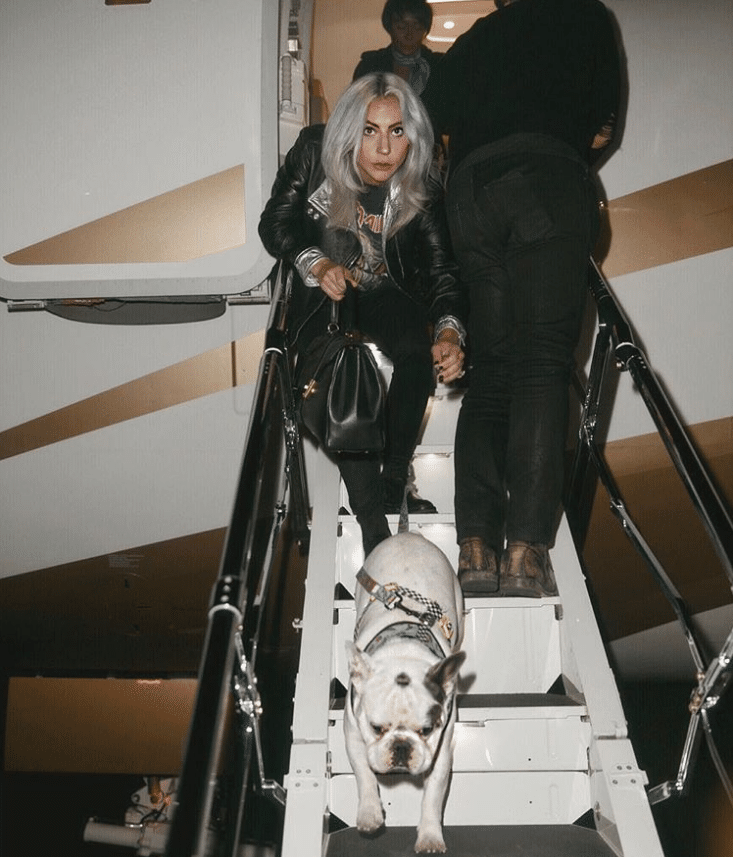 The Enigma tour opened on December 28, and so on Lady Gaga is one of the few celebrities who didn't get to spend the holidays with their loved ones, but had to work hard in preparation for her big concert! At least she wasn't completely alone – as the picture shows, she brought her dog Gustavo for moral support.
Kris Jenner
Who knew the glamorous Kris Jenner can spend hours at the kitchen making Christmas treats? I didn't see her as one to stand with an apron and decorate gingerbread houses, but apparently the holiday spirit works its magic on everyone! Last year Kris Jenner posted this heartwarming photo on Instagram along with the caption "I love to cook especially on Christmas." Apparently, she has been up cooking from 4 a.m! Can anyone relate?
This photo only shows the gingerbread house, which is quite impressive on its own, with the names of the family covering it, but it's only a small portion of the treats she had prepared! Whoever follows Keeping up with the Kardashian's knows that Kris is a very homey person, and she cherishes her family, and so it shouldn't really come as a surprise that she spends every holiday season with the family.