Ciara and Russell Wilson
Finally, a celebrity who celebrates Christmas like a celebrity. Singer Ciara and her new Husband, NFL superstar Russell Wilson attended a glamorous Christmas party – the kind you see in the movies, with the decorations, signs and the whole deal. This is where they took this adorable (though somewhat kitschy) picture, which the singer posted on Instagram with the caption, all I want for Christmas is you. Not very original, we admit, but the photo makes up for it.
This is a more genuine photo of the recording artist, from Christmas five years ago, with her first son Future from her previous marriage. In the photo her son is only seven months old, and two years ago, the singer had another baby girl with her current husband Russell Wilson. Now the four of them make a happy little family, and Wilson said that being a stepfather opened up his heart and taught him what love is. Ciara somehow manages every year to celebrate both at a fancy party and also enjoy quality time with her husband and two children.
Julianne Hough
Dancing with the Stars champion Julianne Hough celebrated Christmas with the family, including, of course, her cat. No, she's not pregnant, in case you were wondering – unless being pregnant with Christmas cheer counts! Hough is a cat person, and she has her own little army of cats (and dogs) which are part of the family. Every year she spends Christmas with the family wearing adorable jumpsuits (and posing for adorable pictures).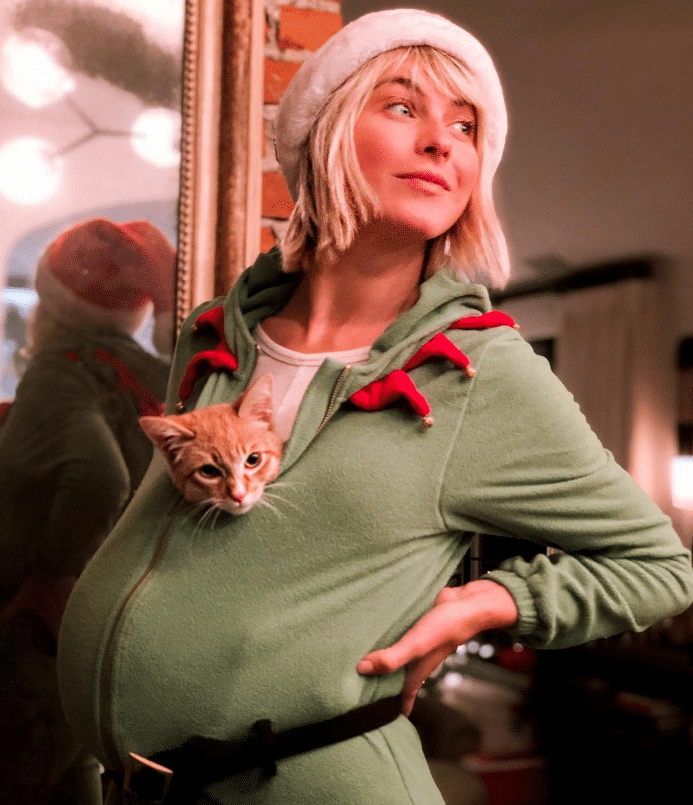 This year, though, the actress and her talented dancer brother, Derek, have something special planned for us – they will be hosting an NBC special Christmas show – Holidays with the Houghs. On top of that, Julianne also rocked the stage dancing on the NBC Christmas special last week in Rockefeller Center. It seems like this holiday season the actress might not have the extra time to spend with her beloved pets, as sh'es jumping from one Christmas performance to another.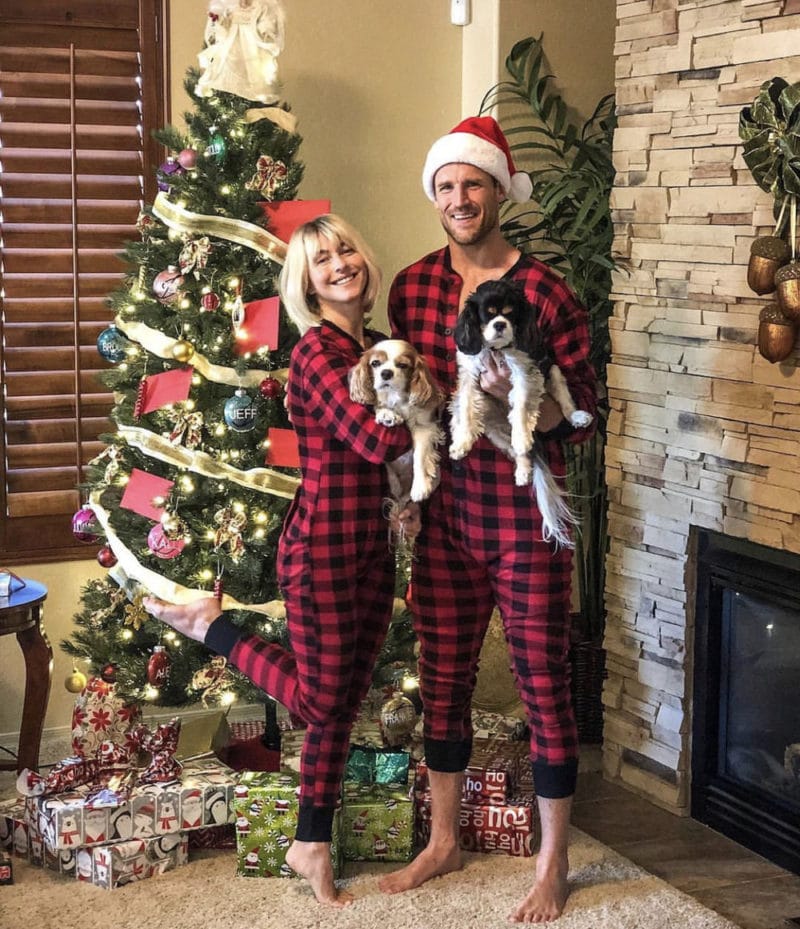 Bethenny Frankel
T.V personality Bethenny Frankel had a very pink Christmas! In case you were wondering where you might find a tree like this one, this pink tree is her own making, and it has a place of honor in her house. We've seen different Christmas tree trends over the years, including black Christmas trees and white Christmas trees, but this is a first! Frankel believes in unleashing your creativity and finding unique ways to express it at any opportunity, including, of course, Christmas.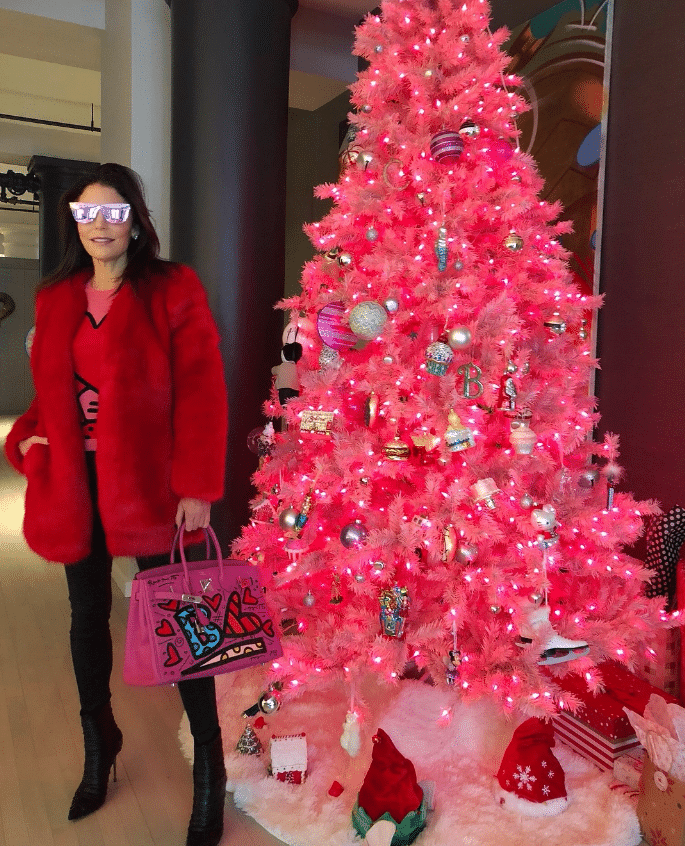 The actress liked this concept of neon pink trees, and so she's maintaining it this year, and taking it to the next level. You can say this is a new tradition she started herself, and who knows, perhaps it'll spread like wild fire, and the next holiday season cities will be covered in pink. This year Christmas came early for Bethenny, as she posted this photo on her Instagram page thanking all the good things she has in life.
Brittany Cartwright
Brittany Cartwright, the undisputed star of Vanderpump Rules, had a big Christmas last year. Though she was sans current husband (and fellow Vanderpump Rules star) Jax Taylor, and single, it didn't stop her from having a fabulous holiday with family and friends. And it's not a real Christmas without the ugly sweaters, jumpsuits and red noses!
This year, she will celebrate the holiday with husband Jax Taylor. The newly wed couple take their Christmas business seriously, and they demonstrated some serious Christmas spirit, and an impressive Christmas tree, and this year they prepared for us a Holiday Gift Guide with their best recommendations for Christmas gifts.
Madonna
The photo of Madonna as a Christmas tree is an old one, but we had to share it! Madonna has had her fair share of Christmas shenanigans, parties, performances and scandals over the years, and so last year she decided that enough was enough, and she spent the holidays in with the family. Well, she did reach her sixties, so there's no better time to finally settle down and enjoy some quiet quality time with the family.
On Christmas eve last year she posted a family photo with four of her six children, aged 6-13. Christmas isn't the only holiday for family-time, and the Queen of Pop also celebrated this year's thanksgiving with her four adopted children. They spent the holiday in Malawi, the home country of her four adopted kids; the singer said she was most thankful for her kids that entered her life only a few years ago and illuminated it since.