Ho ho ho! 'Tis the season to be jolly, and nobody knows more about being jolly than our favorite A-listers! Have you always wondered how the rich and famous spend their holidays? Turns out it's not all that different from us regular people. Last year, most of the Hollywood stars chose to spend Christmas at home surrounded by their family and friends, and honestly – I can't think of a better way to spend the holidays! However, even when they stay in, they do it with style, and so looking at their Christmas photos is always a treat and an inspiration, because when they do something – they go all the way.
Kim Kardashian and Kanye West
If there's anyone in this world you can count on for having a fancy Christmas celebration, it's Kim Kardashian. Like anything else in her life, Kim Kardashian went all the way in her 2018 Christmas celebration – in the pictures below you can see the Christmas decoration in her house. It's funny though, because not too long ago Kim and Kanye decided to go minimalist and emptied their house completely out of furniture, but I guess this was just a phase.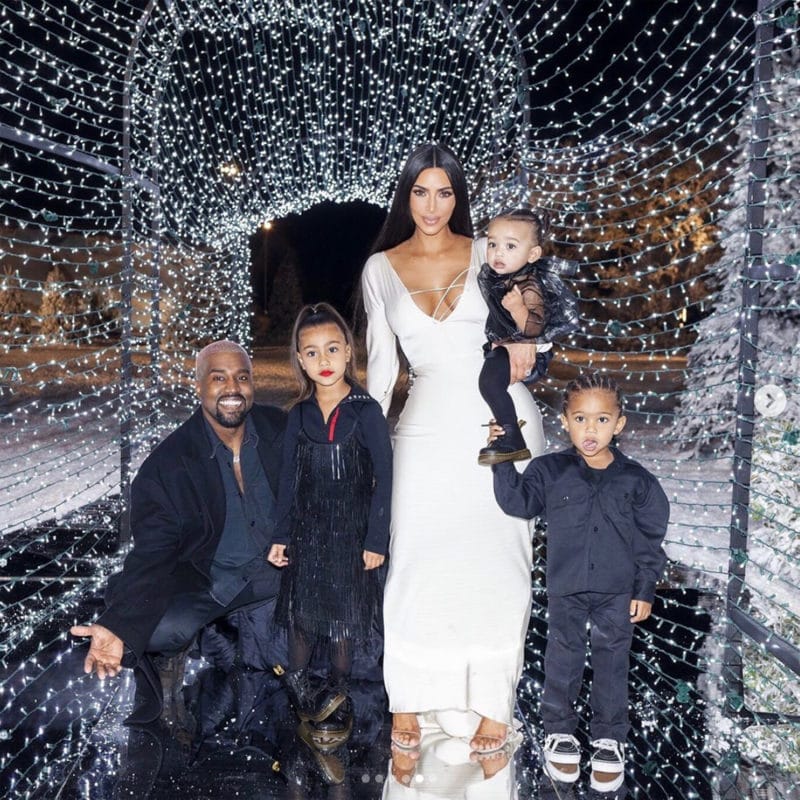 These Christmas photos prove otherwise! Since Christmas is a family holiday, and as we all know, the Kardashian's are a close family, every year they celebrate the holidays together at an impressive Christmas bash, usually hosted by the mother of the household – Kris Jenner. This year, though, the annual dinner party was hosted by Kim and Kanye at their Calabasas mansion for all the Kardashian-Jenner crew, and it was the image of luxury.
The Kardashian's
We had to put another photo of the extended family, because they put so much effort into it! This is the Kardashian's 2018 Christmas card – wouldn't you like to get one of those? Kim posted the picture saying this was an extremely busy year for all of them, so they took the picture spontaneously and at the last-minute.
This doesn't seem neither spontaneous not last minute to me, but everything this family touches always somehow turns out glamorous. While most people choose to wear green and red Christmas sweaters for their Christmas cards, in the spirit of the holiday, the Kardashian's chose a more clean, angelic look. They tend to do things a little differently than most of us, but that's why we love them.