Joe Jonas and Sophie Turner
The newlyweds spent the holiday together in England – in Sophie's hometown. She hosted a Christmas dinner party at her house in Warwick, and (almost) the entire Jonas family flew from the U.S to attend the festive dinner. Nick Jonas and his new bride actress Priyanka Chopra were also spotted at the family dinner, but the third Jonas link was missing – he preferred to spend the holidays in the U.S.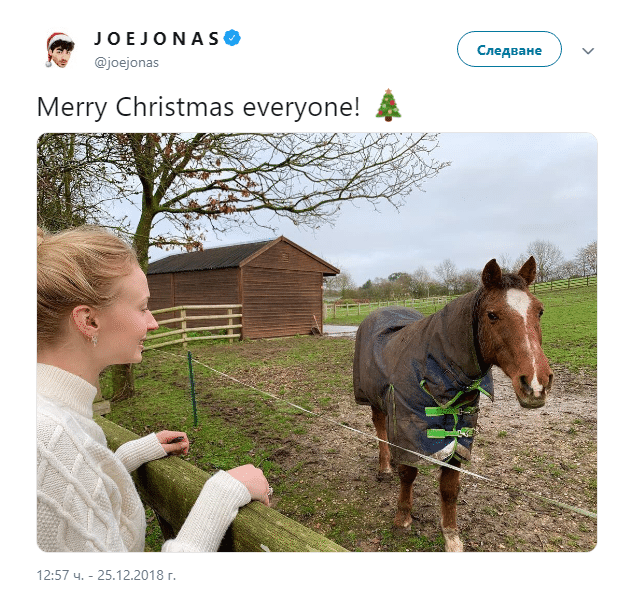 They made an entire trip out of it, and throughout the holiday, the extended family traveled and enjoyed Warwick's countryside. Even the Queen of the north takes a break from her duties sometimes to spend time with the people she loves. Since last year it was in her hometown, perhaps the couple will spend this holiday season in the U.S with Joe's family.