2019 was a busy year in Hollywood. Among the many new releases and shows' finales (such as the new Tarantino hit Once Upon a Time in Hollywood and the dramatic finale of Game of Thrones), it was easy to miss the celebrities' birthdays. Major A-listers reached a big milestone as they celebrated their 70th birthday this year, including Meryl Streep and Bruce Springsteen, and there is no better time to look back on their impressive careers and wonder what might be their next big adventure.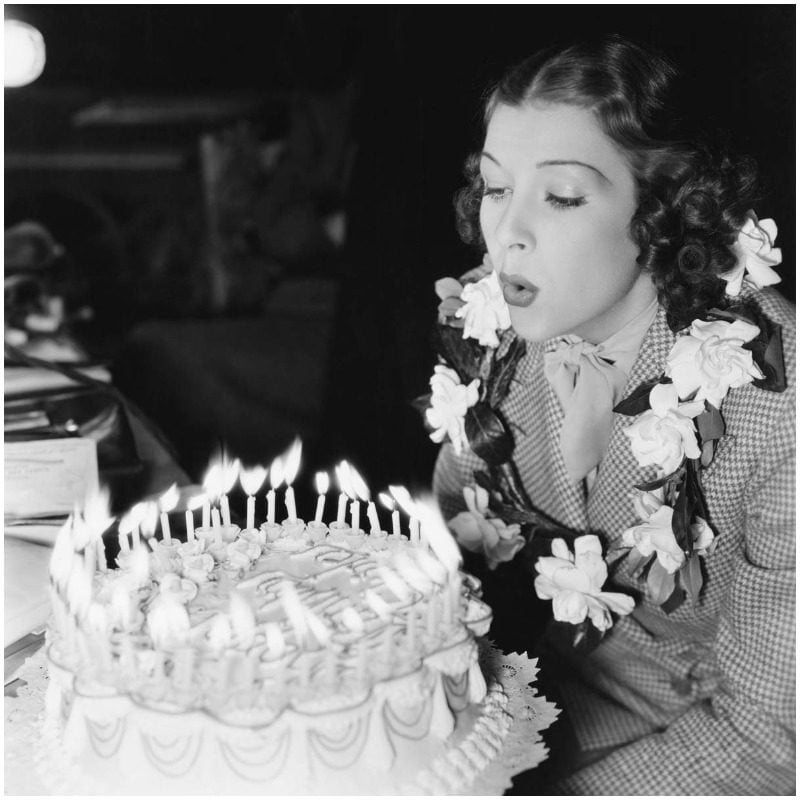 Richard Gere
Richard Gere has been a familiar face in Hollywood for a long time, as he started his career in his early twenties, though one of his most memorable performances came years later with his performance in Pretty Woman.
On August 31 the award winning actor celebrated his 70 birthday. Gere had established a lot in his career and personal life during those 70 years, including winning several awards, such as the Golden Globe, and having two children.
Meryl Streep
One of the most acclaimed actresses in Hollywood celebrated her 70th birthday last summer, on the 22nd of June. Thanks to her impeccable acting skills, Streep holds a record of Academy Award nominations – 21 nominations.
Out of her 21 nominations, the actress won the Academy Award three times, and the Golden Globe Award eight times. It seems as if she is only getting better with the years, and we're excited to see how many more awards she will proudly pick.
Bruce Springsteen
The musical sensation was born on September 23, 1949, which means he celebrated his 70th birthday this year. In his twenties he re;eased his most acclaimed album Born to Run and ever since then he was considered a national sensation.
A cultural symbol of America in the 70s, Springsteen had a passion for music his entire life. In school, his teachers would complain he did nothing but play his guitar all day, every day.
Jeff Bridges
The American actor was born on December 4, 1949. Though he is most famous for his acting career, Bridges is a man of many talents; he is also a singer and a film producer.
It's no surprise that Bridges developed an acting career, given that his comes from a family of actors. Jeff also appeared on TV with his father and brother. This year he celebrated his 70th birthday, and it doesn't seem like age is an obstacle for him.
Sigourney Weaver
Sigourney Weaver, known in Hollywood as "The Sci-Fi Queen," recently celebrated her 70th birthday. The actress is considered a pioneer of science fiction films, as she portrayed many heroines in action science fiction films.
Weaver is most widely known for her role in the Alien franchise. Weaver is not done with action films, and she recently announced that she will be back to replay her character in Ghostbusters 2020.
Lionel Richie
It seems like the acclaimed musician has been around for ever, but he only just turned 70 this summer. Richie was born in Alabama on June 20, 1949. He began his singing career as part of a soul band in the sixties, and was rather anonymous at the time.
However, he always had a soft spot for ballads and love songs, and in the beginning of the eighties the singer launched a solo career after spending years writing some of his most popular songs, such as "Easy," "Still" and "Sail on."
Billy Joel
Another famous singer celebrated his 70th birthday this year – the man and the piano, Billy Joel. The American singer began his successful career at the beginning of the seventies, and his piano skill were always his trade mark.
Nicknamed "Piano Man" after his song of the same name, Joel is one of the best selling music artists of all times (somewhat like Meryl Streep, only in the music industry). Seems like a lot of great artists were born in 1949.
Jessica Lange
The American actress began her career as a model and was later recognized by a film producer looking for the next big star. Lucky for her, and for Hollywood, she was discovered by the producer, since she later became a Hollywood sensation, garnering countless awards and nominations.
This spring, Lange celebrated her 70th birthday, and we expect great things for her in the future. Not many people know this, but she is one of the few actors to achieve the Triple Crown of Acting – winning an Academy Award, an Emmy Award and a Tony Award.
Anna Wintour
The iconic fashion symbol celebrated her 70th birthday this year and she is still as fashionable as ever. Since the eighties, the British-American journalist was the editor-in-chief of the acclaimed fashion magazine Vogue and an artistic director for Conde Nast.
Wintour is a brand name in both the American and European fashion world. Wintour entered the fashion world in her teens, as her first job, at the age of fifteen, was for the London clothing brand Biba.
Bonnie Raitt
The American blues singer will celebrate her 70th birthday in less than a month, on November 8. Though she started her musical career at the 70s, it was only at the late 80s that the singer finally won commercial success, with her acclaimed album Nick of Time.
The Californian singer represents American roots music, a genre combining elements of blues, rock and country music. She is still up and about, releasing new singles and performing around the country.
Erik Estrada
The American actor of Puerto-Rican descent celebrated 70 last March. The actor is most widely known for his role as a police officer in several films and series.
Though Estrada is most widely known for his cop roles, he has a long and full career in the entertainment industry: he appeared as a guest star in countless TV shows and starred in infomercials.
Vera Wang
The fashion designer is of Chinese descent but was born and raised in New York; the style of New York is running in her blood, which is probably what makes her the successful derringer that she is. As a teenager, she was a professional figure skater, but she abandoned this profession for the fashion world.
She entered the fashion industry as an editor for the elite magazine Vogue, and at the age of forty she started her own business as a bridal designer. Ever since then, Wang is one of the most acclaimed bridal designers in the US, and in the entertainment industry in particular.
Roger Taylor
most widely known as the drummer of the British rock sensation Queen, Roger Taylor turned 70 this year. Feel old yet? Many of us grew up in their hits, such as "We Will Rock You" and "Another One Bites the Dust," and while the band's members are getting older, their songs remain timeless.
Taylor wasn't only the band's drummer, but he also co-wrote some of the band's hits such as "Under Pressure," and performed lead vocals on some of these songs.
Caitlyn Jenner
Formerly known as Bruce Jenner, Caitlyn Jenner celebrated her 70th birthday this month, after several exciting and eventful years. Jenner started a career as an athlete upon graduating from college and later became an Olympic success.
After returning the Decathlon title to the Us in the Olympics in the 70s, Jenner became a national hero. Since then, Jenner retired from sports, and later returned to the spotlight after marrying Kris Jenner and starring in the show Keeping Up With the Kardashians.
Haruki Murakami
The acclaimed Japanese author also celebrated his 70th birthday at the beginning of 2019. Since embarking on his career at the age of 25, his books have been national bestsellers and were translated to over 50 languages.
Murakami writes about his Japanese culture and his country, and he is greatly influenced by Japanese writing and novels. Perhaps this is what makes his books so intriguing to a wide audience.
Pam Grier
Another actress who turned 70 this year is the action-film star Pam Grier. She is most widely known for her performance in a string of political films and Tarantino's crime hit Jackie Brown.
Acclaimed film director Quentin Tarantino considers Grier as the cinema's first female action star. She doesn't have many competitors for the title, but it's still a great honor.
George Foreman
America has seen many great boxers through the years, but not many like Geroge Foreman. The legendary professional boxer celebrated his 70th birthday this year after a successful career.
If you're not convinced how great he was, his nickname was "Big George" – though many boxers are big, not all of them receive a nickname like this one. Foreman has another passion besides boxing, and he is an ordained minister. At the end of the nineties he retired from boxing after an impressive 20-year career.
Shelley Duvall
The star of The Shining is already 70 years old. Duvall, born on July 7, 1949 in Texas, is a former actress, producer and singer. Her most memorable role is probably Stanley Kubrick's calssic horror film The Shining.
But Duvall's career was a lot more busy than commonly known. She released several music albums, the last of them during the nineties, and in beginning of the 2000 she retired from the screens and the public life.
Rick Springfield
In August this year the Australian singer celebrated the big milestone. Springfield relocated to the United States after releasing his fort hit "Speak to the Sky" back home in Australia.
After conquering the music world, Springfield turned to acting an sustained an acting career starring mostly in TV shows, such as True Detective.
Steve Perry
The lead singer of the American rock band Journey celebrated his 70th birthday this year. Whoever grew up in the 70s, 80s or 90s should be familiar with Perry, who was the face of the band during some of their best periods.
Perry brought to the band a more pop-influenced style, and though some of the band members objected, had a lot to do with their success. He also had a solo career since the good days of Journey, but that was probably the peek of Perry's musical adventure.
Loretta Devine
Born in August 1949 in Houston, Texas, the American actress starred in several TV shows such as Boston Public and Grey's Anatomy (in case you had this "that's where I know her from" moment).
But throughout the years Devine's career has been a lot busier than most people know. She also starred in Hollywood films and Broadway productions. As we know, the actress has a sense for the dramatic.
Veronica Cartwright
Cartergiht, who celebrated her 70th birthday in April, started her acting career as a child in the TV series The Children's hour. Her more iconic roles, however, are in the films Alien and Invasion of the Body Snatchers.
Her 6-decade long acting career includes mainly TV shows, such as ER, Will and Grace and X-Files. Her career started back in 1958 with her first performance as a child actor, and is still active to this day in shows such as General Hospital.
Gloria Gaynor
Gloria Gaynor was a major name during the disco era of the 70s in the United States. Among other things, Gaynor is responsible for disco hits such as "I Will Survive" and "Never Can Say Goodbye." Though her songs appear to be timeless, Gaynor just turned 70 this year.
Gaynor started her mucisal career as part of a jazz band in the early 1960s, and it was only in the 70s when she embarked on a solo career with her major hit "I Will Survive," that continues to rock the US to this day.
Gene Simmons
Another musical sensation that took the United States by storm in the 70s, though in quite a different way from Gloria Gaynor, was the rock band KISS. In August 2019 the band's bassist and lead singer celebrated his 70 birthday, marking almost 30 years since founding the band.
The Israeli-American musician, known by his stage name The Demon, started his musical career in his teens with a not-so-successful band. He later formed KISS in an attempt to form "the ultimate rock band," and that's exactly what the band was at its peak.
Annie Leibovitz
The American entertainment industry is not only comprised of actors and musicians, but photographers take a big part in it as well. After all, we need someone to take these breathtaking photos of celebrities. Annie Leibovitz is one of the most acclaimed American photographers, specializing in portraits, and she turned 70 this month.
Leibovitz is one of the most acclaimed photographers in the industry, as her works were featured on album covers and magazines. She started her career in 1970 and was immediately named made chief photographer of the leading magazine Rolling Stones.
Wolfgang Puck
The Austrian-American chef, born in 1949, moved to the United States in the 70s to pursue his dream. 10 years later, he opened his first restaurant in Los Angeles. Puck and his restaurant were an immediate success, and it was included in the Nation's Restaurant News Fine Dining Hall of Fame.
After the success of his first restaurant, Puck became a sensation in the culinary scene of Los Angeles, and went on to open over a dozen more restaurants. He is now known for his impressive career in the industry, and stars in TV shows on top of managing dozens of restaurants.
Armand Assante
Armand Assante is another American actor who turned 70 this year. You probably remember him from his performances in the HBO film Gotti, the drama When Nietzsche Wept and I, the Jury.
His big break on the screens was in the nineties, but Assante is still up and about. He filmed several roles during the past two years, some of them are yet to be released.