30. Khloe Kardashian
If Kendall is the most modest out of the five sisters, Khloe just might be the opposite. Her latest house is the former house of Justin Bieber in Calabasas. It may have cost less than Kendall's house, but it has a massive wine cellar and a guest house. Much like Khloe's personality, as you can see in the photo, her house is extravagant.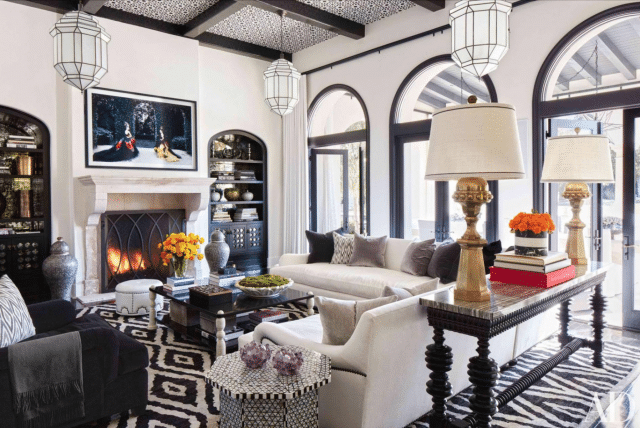 Her decorating scheme is the best part – it consists of mostly black, white and grey furnishing – you can't go wrong with that – and the every piece of furniture has a presence (as you can see, there are plenty of them). We don't know about you, but we're totally seeing Khloe Kardashian here.