Paris Hilton and Chris Zylka
A 20-carat pear-shaped diamond ring estimated $2 million, Hilton's ring is a close competitor for Carey's one in terms of bling. Turns out model Chris Zylka knows his bling.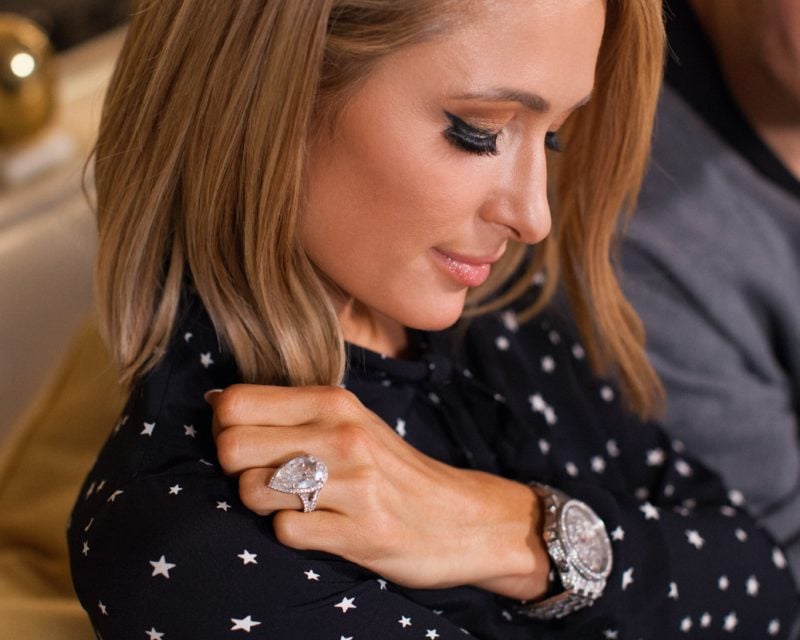 It may have been a princess ring, but this wasn't Hilton's fairytale. Much like Mariah Carey and James Packer, Hilton and Zylka's love didn't last, and Hilton is determined to keep the ring. The question remains who will get to keep the impressive ring.