Pippa Middleton and James Matthews
Once the bridesmaid: Kate Middleton's ring is hard to compete with, but Pippa gives a good fight. Her ring is large, art-deco, a three-carat diamond surrounded by smaller diamonds.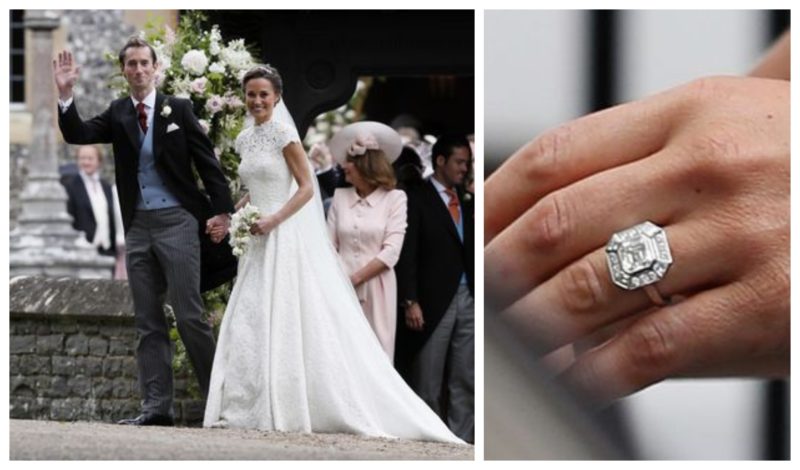 Though Kate's ring is Princess Diana's legendary ring, its value is estimated to be much less than her sister's ring, which is worth half a million pounds. But no one keeps score.