Catherine Zeta Jones and Michael Douglas
When you see the names of two Academy Award winners you know you can expect nothing but a perfect ring. The vintage-style ring is a 10-carat diamond surrounded by a halo of no less than 28 smaller diamonds.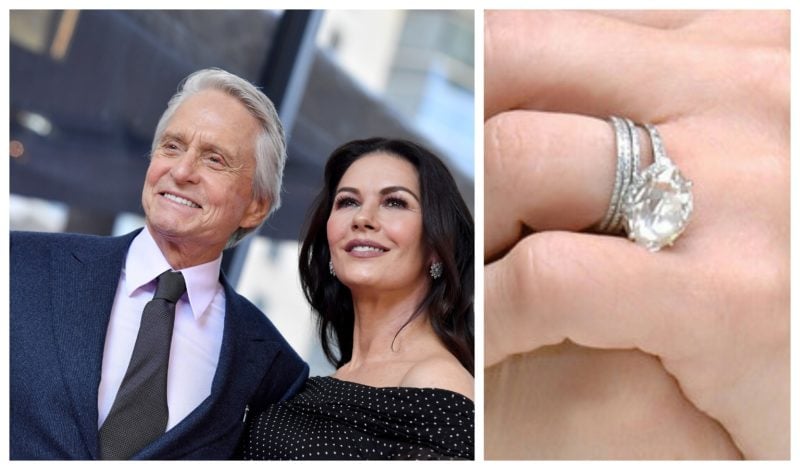 This might be the oldest couple on the list – in relationship years. The couple's romance dates back to 1996 when they first started dating, and 1999 when they tied the knot. Apparently, their love is as timeless as the ring.