Johnny Depp & Skeet Ulrich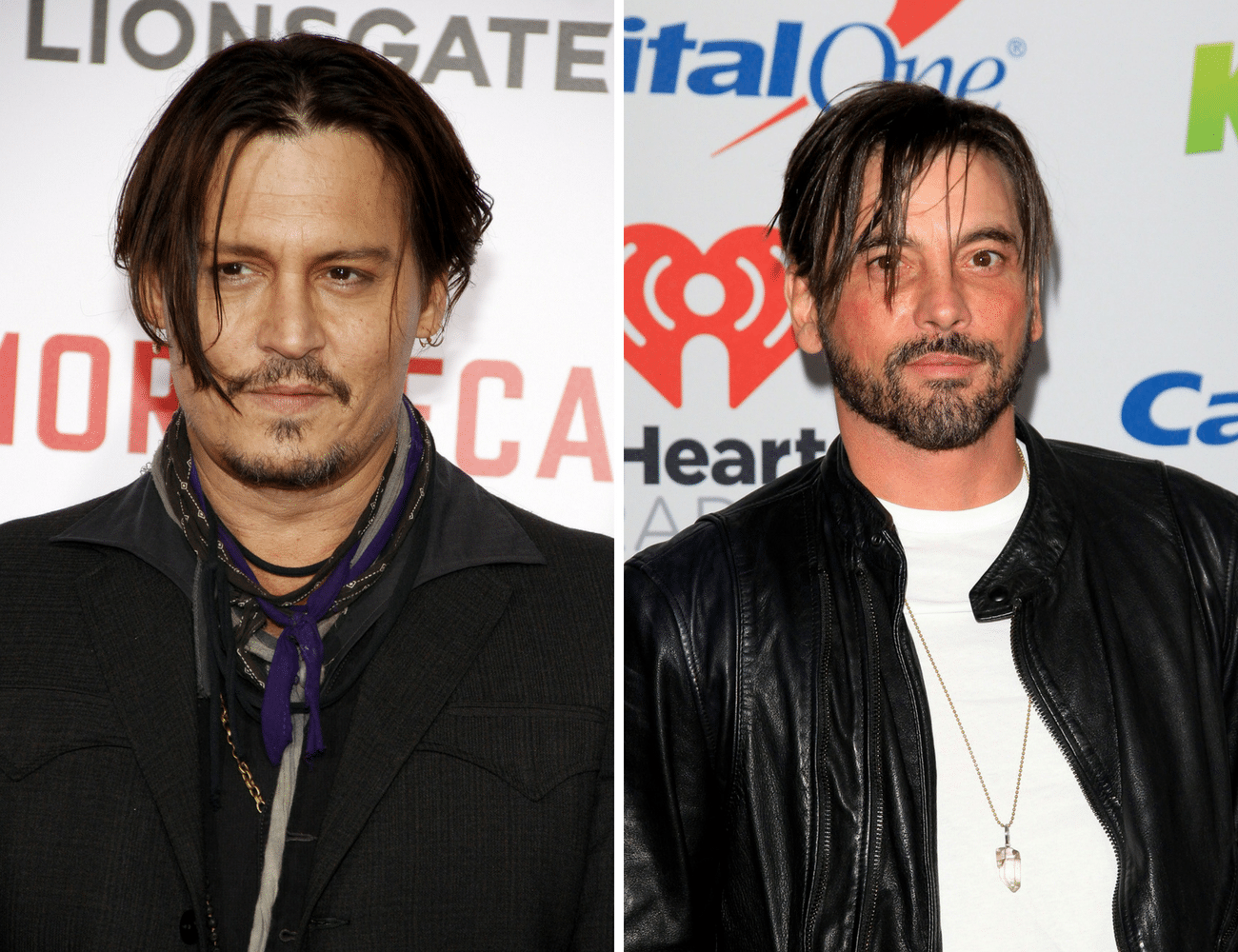 Credit: Big Stock Photo
Skeet Ulrich, 48, would rather not be compared to Johnny Depp, 55, but everybody seems to think the two actors look totally alike. Even 'Saturday Night Live' has made Ulrich-Depp clone jokes. David Spade flashed a picture of the good-looking Ulrich and announced: "Skeet, Johnny Depp called. He wants his DNA back." Not only are they handsome, dark-haired, 5′ 10″ tall, they have also both starred in films by the director Wes Craven. Craven gave Depp his first role, "A Nightmare on Elm Street," and directed Ulrich in the horror spoof "Scream". Both Ulrich and Depp are divorced with two children.
Emily Blunt and Alexis Bledel

Credit: Big Stock Photo
These blue-eyed beauties are both 5′ 7″, in their mid-thirties and happily married. British actress Emily Blunt recently won praise for her role in the movie The Girl on the Train. In 2018, Blunt starred alongside her husband, John Krasinski, in the horror film A Quiet Place, and will star as Mary Poppins in the musical film Mary Poppins Returns to be released this December. American-born Alexis Bledel is best known for appearing on the TV series Gilmore Girls and in The Sisterhood of the Traveling Pants film series. Since 2017, she has appeared in the Hulu drama series The Handmaid's Tale. She is married to Mad Men actor Vincent Paul Kartheiser and they have one son.