Carey Mulligan and Ginnifer Goodwin
Ginnifer Goodwin, The Once Upon a Time actress, revealed in an interview with InStyle Magazine: "I get mistaken for other actresses with short hair, which cracks me up. Actresses I look nothing like, but actresses who at some point had short hair. Lately, I've been getting a lot of Carey Mulligan or Maggie Gyllenhaal."
Goodwin is married to actor Josh Dallas and they have two children. Truth to tell the two cute actresses do share a passing resemblance.
Amanda Seyfried and Dakota Fanning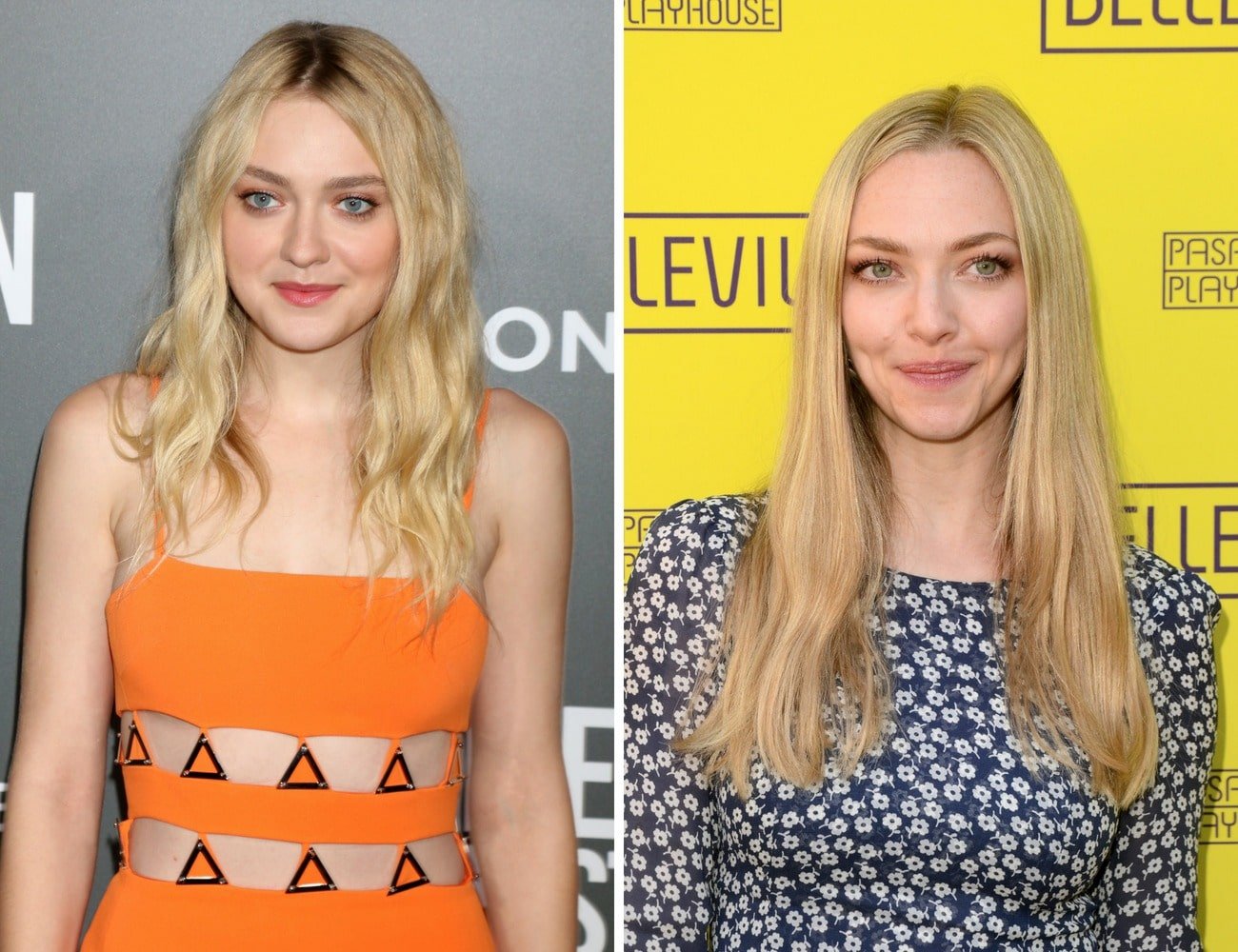 Big blue eyes, long blonde hair, and great figures, who can blame us for seeing double? Amanda Seyfried, 32, is famous for her musical role in Mama Mia. She is married to actor Thomas Sadoski and they have one daughter together. Former child actress Dakota Fanning is already 24 years old and appeared recently in the hit movie Ocean's Eight.