Reese Witherspoon and Brittany Snow
42-year-old Academy Award winner Reese Witherspoon is most famous for her movies Legally Blonde and Walk the Line. This mother of three can be currently seen on the small screen in the popular Big Little Lies. We wouldn't blame you if you thought 32-year-old Brittany Snow is her younger sister. They are both blonde, pretty and wholesome. Brittany is popular for her musical role in the Pitch Perfect series.
Michelle Williams and Carey Mulligan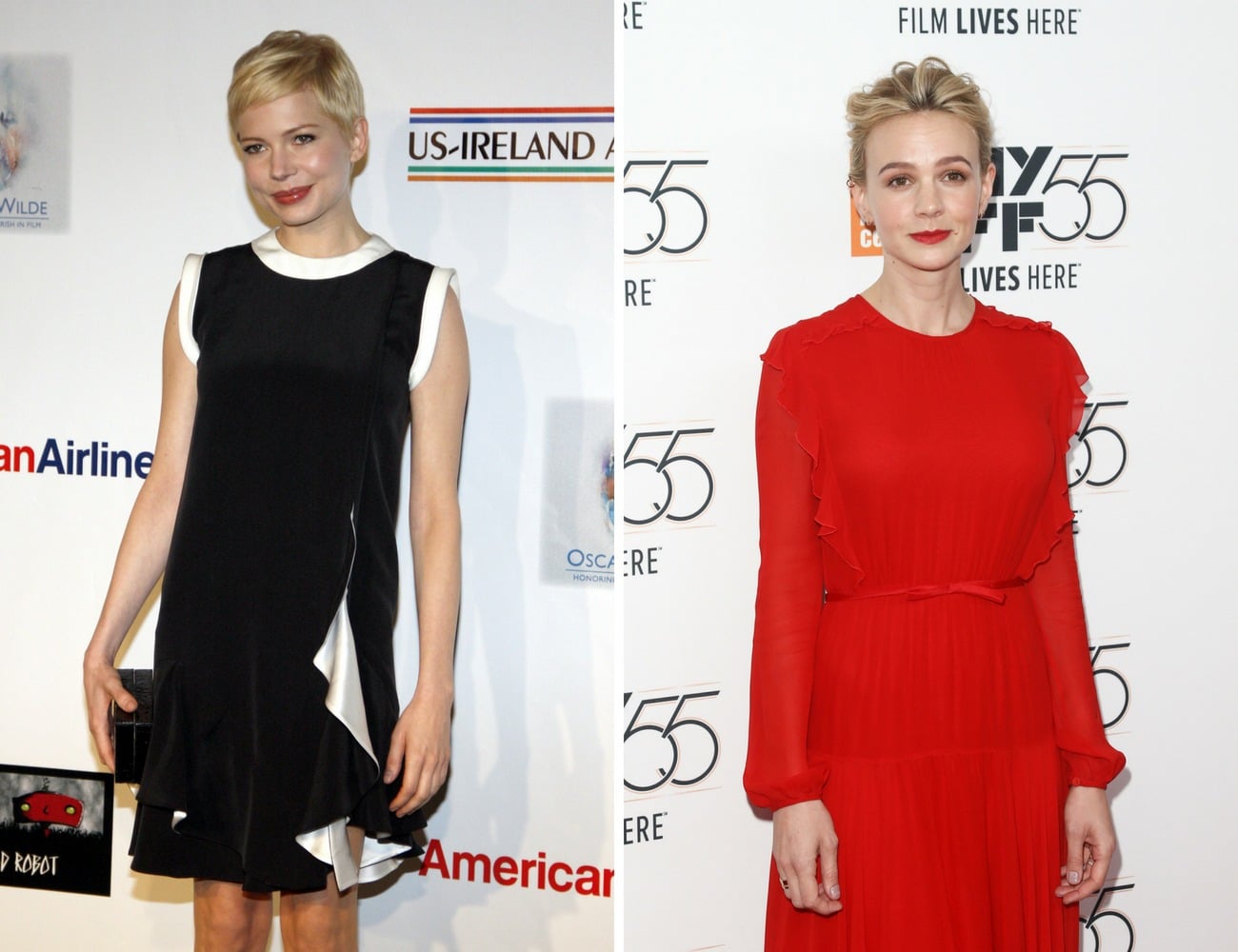 33-year-old Carey Mulligan is the British version of Michelle Williams. They both have short blond hair, fair complexions, and similar styles. Mulligan has starred in hits such as "Drive," "Shame" and "The Great Gatsby." She can be currently seen on the TV mini-series Collateral. Mulligan is married to musician Marcus Mumford and they have two children. The Greatest Showman co-star Michelle Williams, 37, has a daughter with the late Australian actor Heath Ledger and is currently married to composer Phil Elvrum. While the two are not related they might share the same stylists.