They say the apple doesn't fall far from the tree, and after seeing these celebrities with their grown-up kids, we're starting to believe this phrase more than ever. Many of these celebrity kids (some of them we didn't even know existed) have taken after their parents, and found their way to Hollywood, whether if it was with a push from their parents, or own their own right. We're here to see what the celebrity kids, the ones we remember as babies, are up to now.
Dylan Penn
Dylan Penn is the daughter of actor Sean Penn and actress Robin Wright – do you see the family resemblance? We completely forgot about Penn's and Wright's ancient marriage, let alone that they have two children together, and their eldest, Dylan, celebrated her 29th birthday this month. Wright's and Penn's divorce finalized in 2010, when Dylan was already in her twenties.
With a two-times Academy Award winner for a father, and a Golden Globe winner for a mother, you'd expect Dylan to have a natural talent in acting. However, it turns out her true passion was modeling. After one semester at the University of Southern California, Penn dropped out and moved to New York to pursue a modeling career. She worked part time jobs as a waitress, a hostess and a pizza delivery girl until she embarked on her modeling career with Gap.
Rumer Willis
Do you remember actor Bruce Willis was married to actress Demi Moore back in the eighties? Rumer was born in 1988 and is the oldest of their three daughters. Rumer wasn't raised in California, but in Idaho, but she's always had an interest in the entertainment industry, and she attended University of Southern California for one semester, before dropping out.
She followed in the steps of her parents and started her acting career early on; she made her first Hollywood appearance at the age of seven, alongside her mother in the 1995 film Now and Then. She's also played alongside her award-winning father in The Whole Nine Yards and Hostage. You might recognize her from TV shows including 90210, Pretty Little Liars and Dancing With the Stars.
Ava Phillippe
In the late nineties actress Reese Witherspoon was married to Ryan Phillippe, and they have two children together. Her oldest daughter is Ava Phillippe, born in 1999. The couple divorced in 2007, after eight years of marriage, and received joint custody over their children. Witherspoon is very close to her children, as her social media reveals.
It seems as if Ava doesn't wish to pursue her parents' career path, although she doesn't shy away from the spotlight; her social media accounts are full of selfies and photos documenting her glamorous life. Twenty year old Ava is currently a student at UC Berkeley, and judging by her Instagram account, she's a gifted artist.
Lorraine Nicholson
Lorraince Nicholson is the proud daughter of actor Jack Nicholson and Rebecca Broussard. Lorraine followed in her parents' footsteps and became an actress; she started her career as a child actress at the age of 13, with minor roles. She also appeared in the film Something's Gotta Give alongside her father.
However, Lorraine felt as if acting wasn't her true calling, and she's more passionate about writing and directing. She received a B.A. in Literary Arts from Brown University, and her dream is to "make her own luck" by creating film projects from nothing, that way giving herself and other actresses opportunities to shine.
Dakota Johnson
You might be familiar with Dakota Johnson from her role as Ana Steele in the erotic drama Fifty Shades of Grey. Dakota, 30, had her breakthrough role in 2015 with the sensational film Fifty Shades of Grey, but her acting career started long before that. Johnson also happens to be the daughter of actors Don Johnson and Melanie Griffith.
Although her parents are proud of their daughter and support her career choices – they have been in the business long enough to know better than to turn down racy roles – they never watched the Fifty Shades franchise – their daughter's biggest role yet – and say they'd never be able to watch it! Honestly, we can't blame them.
Iris Law
We think you might be able to recognize her before we tell you who her father is, since the resemblance is uncanny! Iris Law is the daughter of English actors Jude Law and Sadie Frost. Iris (20) followed in the step of her older brother, Rafferty Law (23) into the modeling business.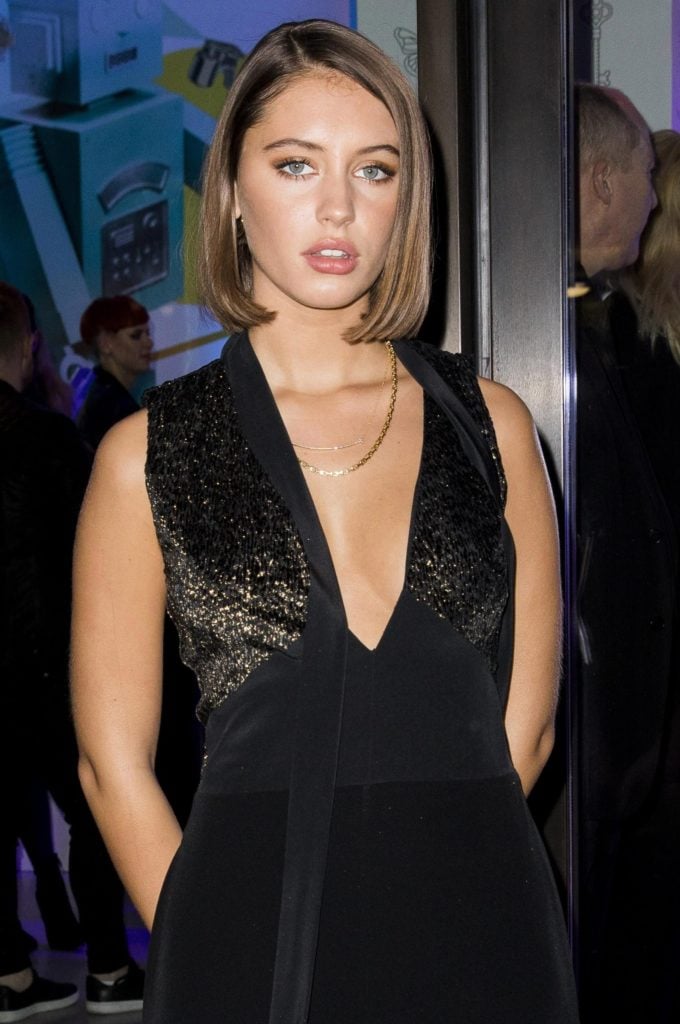 She got her first modeling job at the age of fifteen, and since then she's been thriving in the industry. It is no wonder that Law found her way to the fashion industry, since her godmother is the supermodel Kate Moss – a good friend of her parents.
Brooklyn Beckham
Soccer legend David Beckham and supermodel Victoria Beckham were the power couple of the entertainment industry throughout the nineties. The former soccer player and the model behind Victoria's Secret are proud parents four children and Brooklyn is the oldest of them.
Rumor has it his parents chose the name as a tribute to the place where he was conceived; however, truth is New York City is where the couple found out they were expecting their first child. As a teenager, Brooklyn followed his father's footsteps and played in the Arsenal F.C Academy – the youth league of Arsenal Football Club. However, his short football career ended when he failed to receive a scholarship, and instead he started modelling.
Kaia Gerber
Kaia Gerber is the daughter of supermodel Cindy Crawford and businessmen Rande Gerber. Kaia, 18, comes from a family of models; her mother is one of the world's top models (or so she was at her time), her father is a model-turned-businessman, and her older brother, Presley Gerber, is a model as well.
So what is Kaia up to? You guessed it – she's a model and an actress. The youngest Gerber, who isn't that young anymore, started her modeling career almost nine years ago, at the age of 10, modeling for Versace's junior line.
Georgia May Jagger
Georgia May Jagger is the daughter of The Rolling Stones lead singer, British musician Mick Jagger and American supermodel Jerry Hall. Jagger has three siblings, an older brother and sister and a younger sister, and four half-siblings from her father's other relationships (Jagger was no different than other musicians at the time, and had his fare share of romances).
Georgia May followed the steps of her mother, and she's on her way to become one of the biggest supermodels in the fashion industry. She was raised in England and moved to NYC when she was eighteen, two years after signing her first modeling contract with Independent Models. Since then, she has worked with the biggest names in the industry.
Maya Hawke
Maya Ray Thurman Hawke is the daughter of acclaimed actress Uma Thurman and actor Ethan Hawke. Like her parents, Maya is a talented actress, and you might recognize her from her latest endeavors, the third season of the blockbuster Netflix series, Stranger Things, and the 2017 BBC adaptation of Little Women.
The 21-year old star also appeared in Quentin Tarantino's latest masterpiece, Once Upon a Time in Hollywood. Uma Thurman and the acclaimed director go way back (she has starred in his award-winning films Kill Bill and Pulp Fiction, back in the nineties), so she must be proud of her daughter. However, Maya shared that her mother had warned her of the struggles of being a woman in the show business.
Colin Hanks
You probably guessed that Colin Hanks is the son of acclaimed actor Tom Hanks, not just because they share the same name, but thanks to the uncanny resemblance between the two actors. Colin was born in 1977 to actor Tom Hanks and actress Samantha Lewes, the eldest of their two children.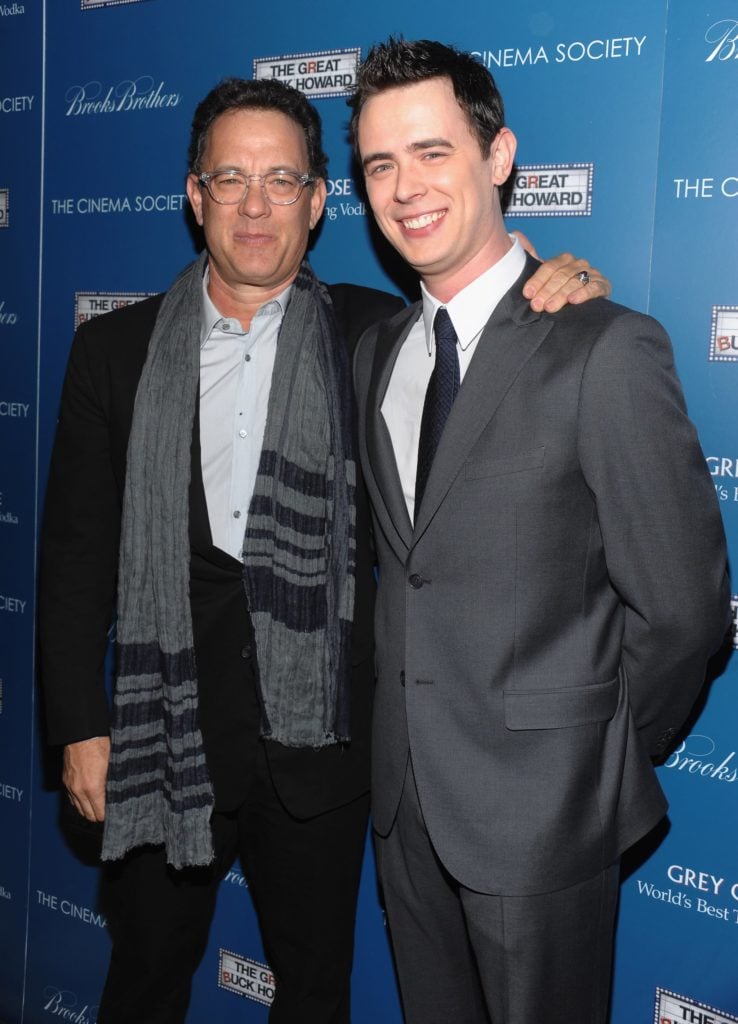 You probably know that Hanks is an actor as well, and while he isn't an Academy Award winner like his father, he's marked some impressive achievements throughout his career. While in college, Hanks dated actress Busy Phillipps, but this relationship didn't last. In 2010 he married Samantha Bryant, a publicist, and in 2011 they welcomed their first child to the world, making Tom Hanks a proud grandfather.
Micheál Neeson
Micheál Neeson is the son of actors Liam Neeson and Natasha Richardson. The couple married in 1994 and Micheál was born a year later. Neeson, 24, has decided to pursue his parents' acting career and quickly found his way to Hollywood.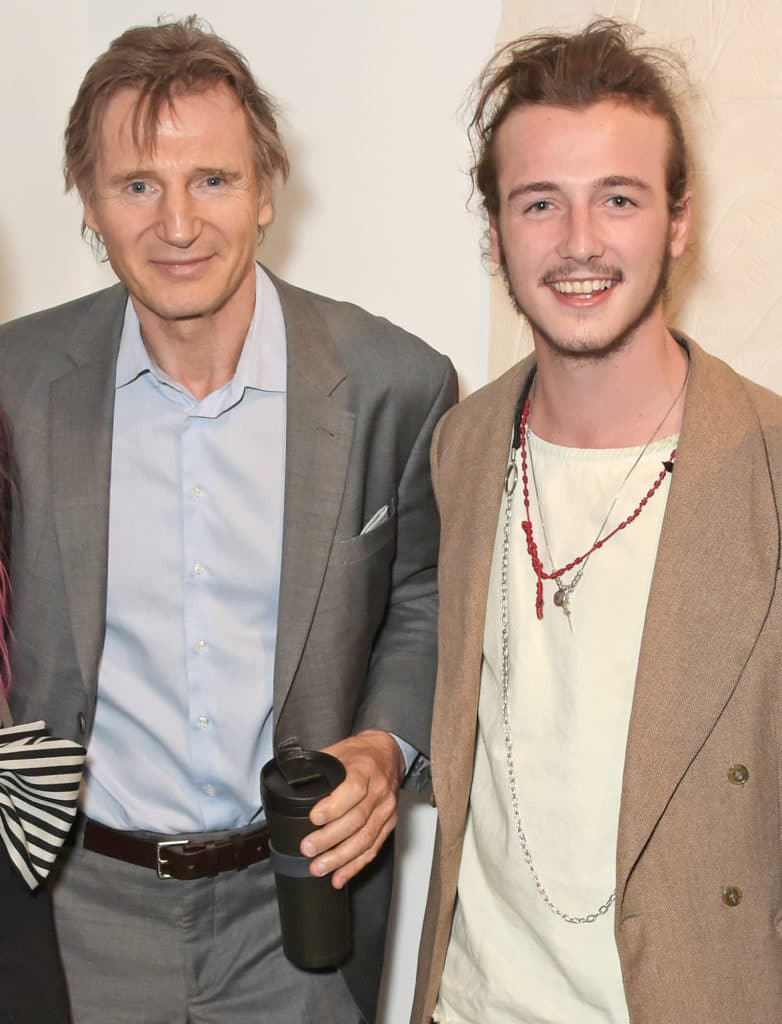 In 2009, Neeson lost his mother in a tragic skiing accident. After losing his mother, Micheál had hit rock bottom, in terms of his personal life and his career.
Hailie Jade Scott Mathers
Yes, this is the very same Hailie from the rapper's song. If you don't yet know who we're talking about – this is the famous daughter of the world-renowned rapper Eminem. Only true fans know him by his birth name, Marshall Bruce Mathers. Eminem often sings about his personal life, and inevitably, he mentions his daughter every now and then (well, maybe a little more than "every now and then").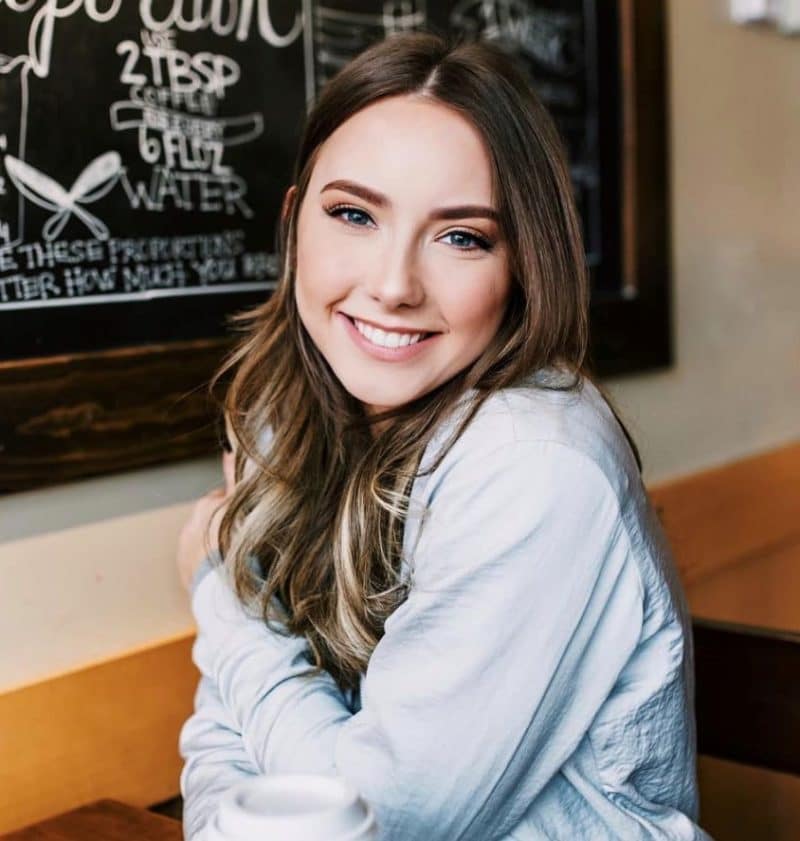 Hailie was born in 1995, and it's hard to believe she's already a grown up, and what's even harder to believe is that the controversial rapper is a proud dad, like any other. The 24-year old is a college graduate; she's received her B.A. from Michigan State University, and as her father shared recently at an interview, "she's doing good."
Ava Sambora
Richie Sambora, Bon Jovi's guitarist, and Heather Locklear, an American actress, are the proud parents of Ava Sambora. She was born in 1997, and ten years later, her parents finalized their divorce, receiving joint custody over Ava, their only child.
Born in Los Angeles for parents from the entertainment industry, it was only matter of time until Ava found her way to Hollywood. She made her acting debut in 2012, but so far, her career hasn't taken off. However, Sambora is also a model, and she has a wide fan base following her exciting life, through her social media, religiously.
Lourdes Leon
Lourdes Leon is the eldest daughter of Madonna and actor Carlos Leon. She was born in 1996 and has five younger siblings. Madonna and Leon ended their relationship a year after Lourdes was born.
She took after her mother when it comes to looks and confident, but she didn't pursue the exact same career path. Lourdes graduated from the University of Michigan, and she works as a model. At 24, she's already worked with big names in the industry, including Stella McCartney.
Zoe Kravitz
American actress Zoe Kravitz is on her way to become as famous and successful as her parents, musician Lenny Kravitz and actress Lisa Bonet. Luckily for her, Zoe inherited her parents' talent (and good looks), and she's become a rising star in Hollywood.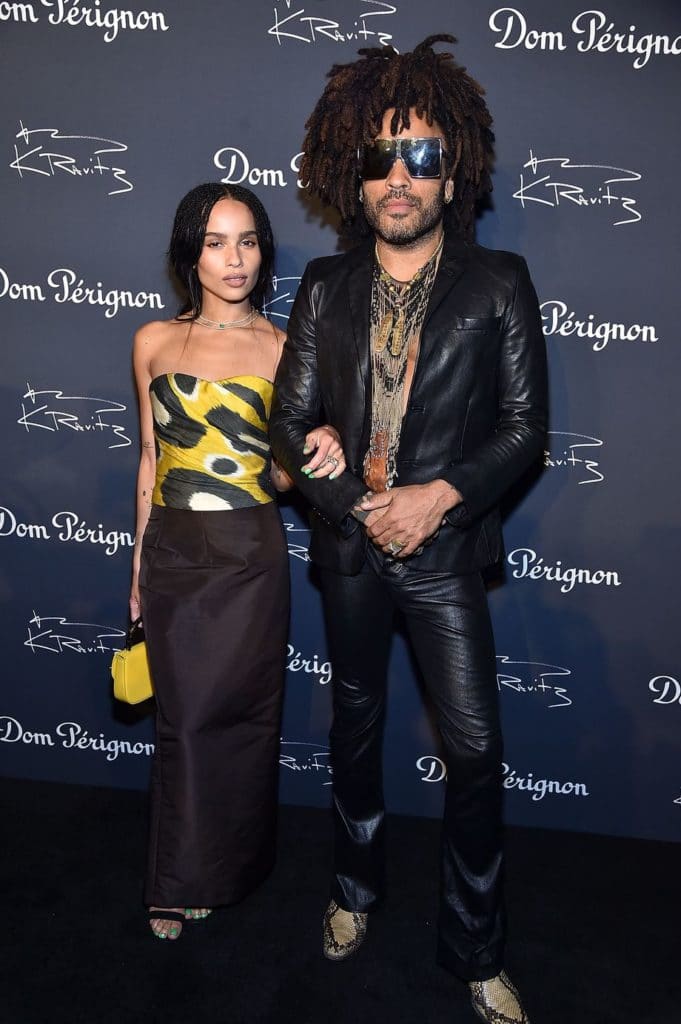 Her most notable roles so far include films such as X-Men: First Class and Mad Max: Fury Road and the successful TV drama Big Little Lies. Kravitz is also a model, and she dipped her toes in the music industry as well.
Sistine Stallone
Sistine Stallone, the middle child of actor Sylvester Stallone and model Jennifer Flavin, didn't want to follow the same career as her famous father and live in his shadow. Instead, the 21-year old pursued a career in modeling, and made her mark on the fashion world thanks to her unique style.
And what does she think of her father's career? Sistine is a proud daughter, but that doesn't mean she has to approve of everything her father does. While filming her screen debut, 47 Meters Down: Uncaged, Sistine admitted she didn't care for her father's film Rhinestone.
Dylan Brosnan
Dylan Brosnan is actors Pierce Brosna's third child, from his second marriage to journalist Keely Shayne Smith. Dylan was born in 1997, three years after Brosnan and Smith had met, and four years before they got married. Dylan, 23, followed his father's footsteps to Hollywood.
He is a cinematographer and an actor, most known for the films Out of Reach (2015) and The Young Motivators Club (2018). It seems like he inherited his father's good looks, and particularly, his height; Brosnan is 1.86 m while Dylan is 1.96 m.
Corinne Foxx
Corrine Foxx, 26, is the daughter of actor Jamie Foxx. She is an actor, like her father, and she starred alongside Sistine Stallone in 47 Meters Down: Uncaged (2019). Growing up, Corinne spent a lot of time with her father, and even accompanied him on the red carpet several times. It's no wonder then that she's also made her way to the show business, after being surrounded by it all throughout her childhood.
For a long time, her mother's identity was kept a secret. Some Hollywood stars attempt to keep their private life private, and so did Jamie Foxx when his daughter Corinne was born. Corinne's mother wanted to stay out of the spotlight, and Foxx respected her wish and kept her identity a secret. She was unknown for a long time, until their romance in the nineties was finally revealed.
Alexa Ray Joel
Alexa Ray Joel is the daughter of one of the world's top models – Christie Brinkley, and one of the world's greatest musicians – Billy Joel. With this kind of gene pool, it was almost inevitable that Alexa would turn out to be this beautiful and talented.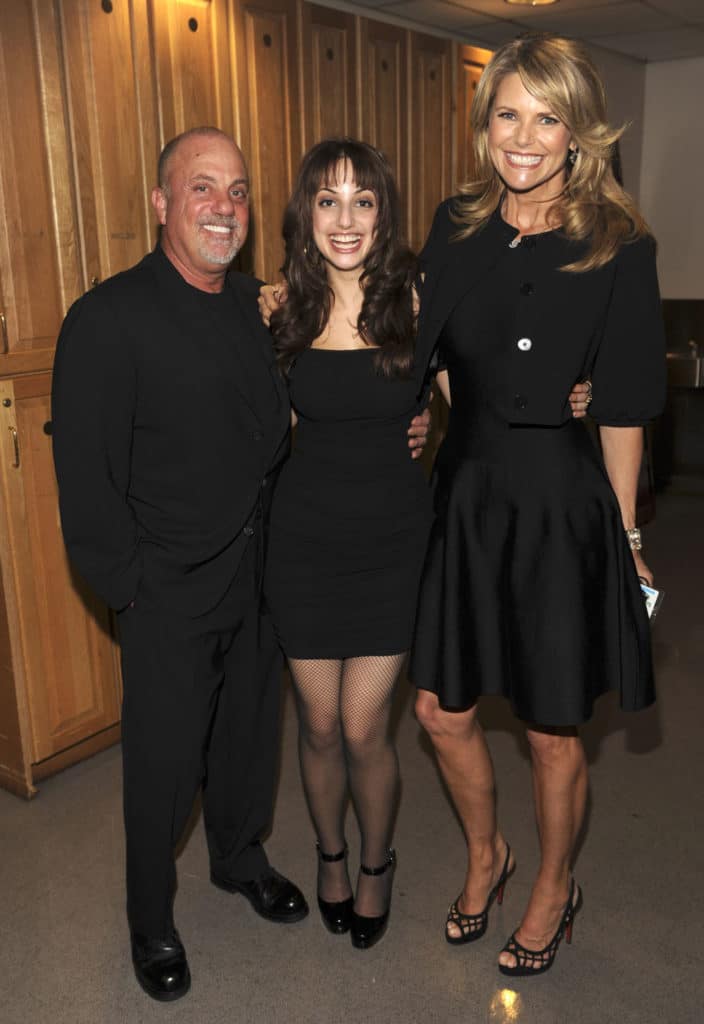 Much like her father, Alexa has a musical sense. She followed his suit and today she's a singer, songwriter and a gifted pianist – just like her father. The 34-year old has released an EP as well as several singles and performed at charity events and fashion events.
Patrick Schwarzenegger
Patrick is the elder son of actor, bodybuilder and former governor of California Arnold Schwarzenegger and author and journalist Maria Shriver. He was born in 1993 in Los Angeles, and by the time he was in high school, he began taking acting lessons.
Patrick has a B.A. in Business Administration and Cinematic Arts from University of Southern California. Patrick has practiced acting with his father (did anyone say paternal pressure?) and his first acting role was at the age of ten. He also started a clothing line when he was fifteen years old – that's what we call an over-achiever
Willow and Trey
The Smith children are among the most lovable and intriguing Hollywood siblings. Trey (28) is actor Will Smith's oldest son, from his first marriage, and Jaden (22) and Willow (20) are his children from his second marriage to actress Jada Pinkett Smith. Although they are half-brothers, Trey is as close to Jaden and Willow as there are with one another.
What's interesting about the Smith children – if you haven't already figured it out – is that all three of them are named after their parents: Trey's full name is Will's name, Willard Carroll "Try" Smith III, Jaden is the masculine form of "Jada," and Willow is the feminine form of "Will." All three of Will Smith's children are just as talented as their father, and they've already made a name for themselves in the show business.
Mamie Gummer
Although she took the sir name of her father, sculptor Don Gummer, Mamie Gummer took her looks from her mother, actress Meryl Streep. The uncanny resemblance between them is not just physical, but Mamie has also received her mother's talent and sense of drama, and she continued along her path to the world of acting.
Mamie, 36, is the eldest daughter of Don Gummer and Meryl Streep, and she has two younger sisters, Grace Gummer, who's also an actress, and Louisa Gummer, a model. Mamie's first on-screen appearance was at the age of 2, as a baby alongside her mother in Heartburn.
Coco Arquette
Coco Arquette is lucky to have actress Jennifer Aniston as her godmother, since she's close friends with her mother since the nineties. If you haven't guessed yet, Coco is the daughter of Friends star Courtney Cox and actor David Arquette.
The couple got married in 1999, and they welcomed to the world their first and only child (so far), Coco, in 2004. The couple separated in 2010, but maintained a close relationship for the sake of their daughter, and their second baby, Coquette Productions (it's a pun – get it?) a film and television production company.
Carys Zeta Douglas
Actors Michael Douglas and Catherine Zeta Jones are one of the longest-standing couples of Hollywood. They met it the late nineties, and they got married in 2000. Their son, Dylan Mitchell was born in 2000, and their daughter, Carys, was born in 2003.
With award-winning parents, Carys and Dylan were considered show business royalty from the day they were born. Carys is closely familiar with the show business, and she doesn't shy away from the spotlight. She has accompanied her mother to many red carpet and fashion week events. Having the paparazzi follow her since she was a child, she learned how to deal with this world with an air of restraint and mysteriousness.
Jack Quaid
Actor Jack Quaid, 27, is the son of actors Dennis Quaid and Meg Ryan. In a weird way, he's a spitting image of both his parents. Quaid has made his way quietly but surely to Hollywood, although his parents didn't want him to audition until he was 18 years old. His film debut, when it finally came, was a big one, in the science-fiction blockbuster The Hunger Games (2012).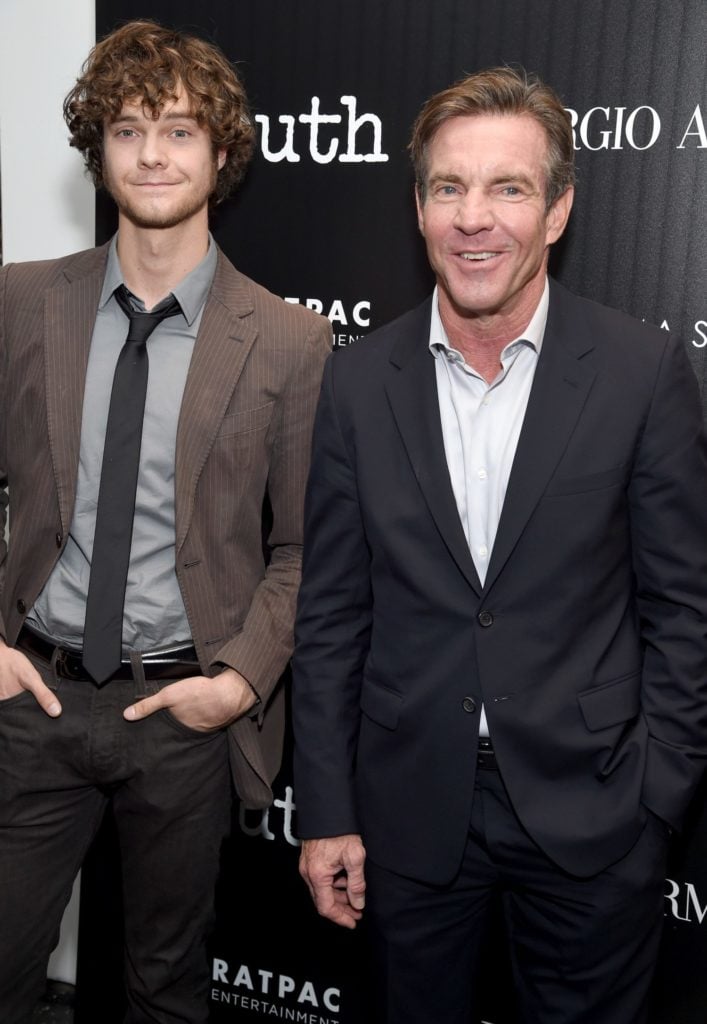 It's hard to believe that with two of the biggest Hollywood stars as parents, Jack didn't know his parents were famous until they were divorced, in 2001; he was eight years old at the time. What made him realize just how famous his parents are was the media coverage of their divorce.
Paris Jackson
Paris Jackson, named after the most romantic city in the world – and the place where she was conceived – is the middle child, and only daughter, of legendary singer Michael Jackson. Paris was born in Los Angeles in 1998, the younger sister of Michael Junior and the older sister of Prince Michael II.
Jackson has attempted to keep his children out of the spotlight, since he was persecuted and scrutinized by the media throughout his career – he wanted his children to be left of it. Thus, it was only after her father's death that Paris had started to gain popularity and fame. She was a troubled teen, but today she has managed to regain confidence and peace, and she's thriving as an actress and a model.
Margaret Qualley
Actress Andie MacDowell and model Paul Qualley met in the mid-eighties while posing for Gap ads. They were married between 1986 to 1999, and had three children; Justin, Rainey and Margaret, who works as a model and an actress, like her parents.
Margaret, 25, is the only one of her siblings that pursued an acting career. She's already made a name for herself and received two nominations. Her most notable roles were in films including the Netflix science-fiction IO and recently Quentin Tarantino's latest hit, Once Upon a Time in Hollywood (if you can't figure out who she was in the movie – she portrayed one of the flower children, Pussycat).
Georgia Ford
Georgia is the daughter of actor Harrison Ford from his second marriage to screenwriter Melissa Mathison. She is his third child and only daughter out of five children. Georgia is also the only one of Ford's children who continued his legacy, in a way, by becoming an actress.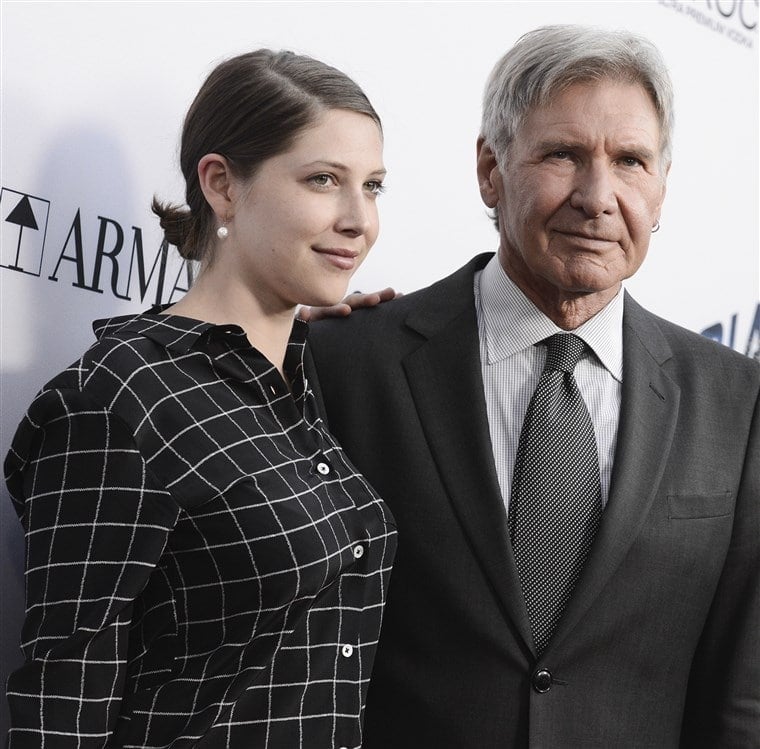 Georgia, 30, has starred in films including True Story, American Milkshake and The Visitor. In 2016, the award-winning actor revealed that his daughter was suffering from epilepsy, which started following her mother's death in 2015. He is very supportive of her and at a public event, he said he admires her strength.
Jane Carrey
Jane, born in 1987, is the only child of acclaimed actor Jim Carrey. We don't know about you, but we definitely see the family resemblance – something about the smile and the dimples. She is an actress and a singer, and she's part of a band called The Jane Carrey Band.
Jane was married to a fellow singer, Alex Santana, the lead singer of a band called "Blood Money." The same year they tied the knot, the couple welcomed their son to the world. Sadly, their relationship wasn't meant to be, and after only a year of marriage, they have separated.
Connor Cruise
We've all heard of Suri Cruise, Tom Cruise's daughter from his marriage to actress Katie Holmes, but did you know he had two adopted children? Back in the nineties, before his famous marriage to Holmes, Cruise was married to actress Nicole Kidman. Reportedly, they weren't able to conceive children, and so in the early nineties the couple adopted two children, Isabella Jane (28) and Connor Anthony (25).
Connor isn't an actor, like his parents, but he's living the high-life nonetheless. He works as a D.J in the best parties around the country, and while he's not working, his life in Clearwater, Florida, is like one big party, what with his mustang and his private boat.
Annie Starke
Glenn Close is one of the most admired actresses on Hollywood, and during her 40-years career, she's also attracted great media attention thanks to her three marriages, which sadly all ended in divorce. It's not all bad news, however, since she has one good thing left from her third marriage with producer John Starke – her daughter Annie.
Close has good reason to be proud of her only daughter; she's a renowned equestrian since her teens, she's an animal lover, and she's a talented actress. Annie, 32, played alongside her mother in the 2017 drama The Wife, in the comedy Father Figures and in the film Albert Nobbs.
Maggie Elizabeth McGraw
When you're the daughter of two of the country's most beloved country stars, your life can be pretty glamorous. Maggie is the middle child of country sensations Faith hill and Tim McGraw. The power couple of the country world are married for over twenty years now, and their three daughters are all grown up now.
Maggie loves to sing, just like her parents (and we can only assume she has the voice of an angel), but she didn't pursue a career in the music industry. Rather, the 22-year old has received a bachelor's degree in climate control, which expresses her passion for environmentalism.
Zelda Williams
Zelda Williams is the daughter of the late actor and comedian Robin Williams. She was born in New York City in 1989, and her parents gave her the name Zelda after princess Zelda in the beloved video game (we're guessing it was Williams' idea).
Zelda Williams is an actress, and she was lucky enough to work with her father in the film House of D by the time she was fifteen. At one point, thanks to her talent and mostly thanks to her unique name and its tribute, she became the face of the new Nintendo game series The Legend of Zelda.
Scott Eastwood
Clint Eastwood has been a part of the entertainment industry for over fifty years, and throughout the course of his impressive career, he's also had his fair share of romances, some more successful than others. During the mid-eighties, the actor had a secret affair with a flight attendant, Jacelyn Reeves, with whom he had two children, Scott, born in 1986 and Kathryn, born in 1988.
Other than Kathrine, Scott has at least six more paternal siblings. Scott started his modeling and acting career at an early age, but unlike others in the business, he took his mother's last name and included himself as Scott Reeves to avoid nepotism; he wanted it to make it on his own right and merit. Today he is known for his roles in The Longest Ride ,Pacific Rim: Uprising and Walk of Fame, among other films.
Chloe Rose Lattanzi
We're all familiar with actress Olivia Newton-John from the beloved classic Grease, but it seems as if she's went under the radar since those glamour days. What most fans don't know is that the actress has a daughter called Chloe Rose, born in 1984.
Back in the eighties, Olivia Newton-John was married to actor Matt Lattanzi, and their daughter was born in 1984. Matt and Olivia divorced 11 years later, in 1995, but both remained close with Chloe Rose, their only daughter. Chloe received her parents' talent, and she became and actress and a singe, and today her main focus is her music career.
Chance King
The famous talk-show host Larry King is famous thanks to his impressive career, but his personal life is just as exciting; King has been married eight times. He married his first wife at the age of nineteen, and in his forties he was already married for the fifth time. In 1997, he married his seventh wife, Shawn, and their son, Chance King, was born in 1999.
Southwik is King's seventh and eight wife, divorced in 2010 and then reconciled, only to divorce again in 2019. Luckily for Chance, he got his father's sense of humor and talent, and by the time he was ten years old, he had already hosted his own baseball show.
Julie Pacino
Julie Pacino is the eldest daughter of the renowned actor Al Pacino. Born in 1989 to Al Pacino and Jan Tarrant, an acting coach, Julie has naturally found her way to Hollywood. She's not an actress, however, but a producer, and she wrote the 2009 hit Abracadabra.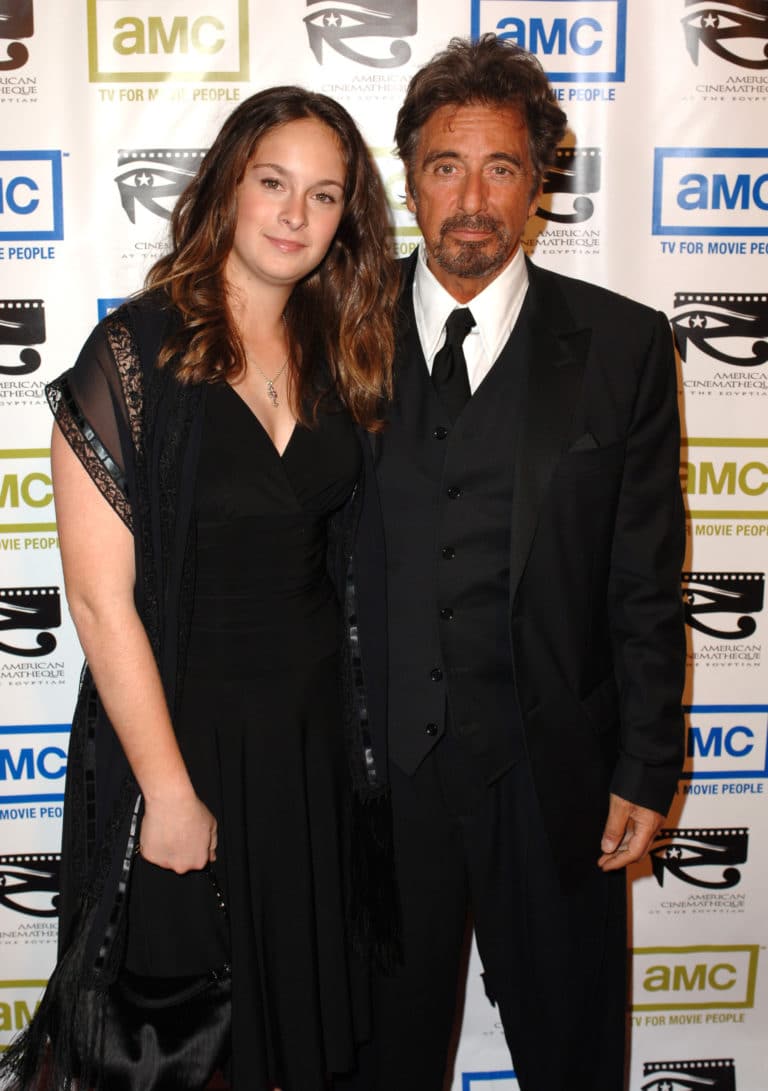 As happens to the best stars, at one time Pacino had found herself getting in trouble with the law, after drinking and driving. She later said this was a mistake she wasn't planning on repeating.
Zoe Jackson
Samuel L. Jackson is one of America's favorite actors, and his daughter, Zoe, seems just as lovable as her father. Jackson met his wife LeTanya Richardson in 1980 during college, and in 1982 they welcomed to the world their first and only child, Zoe. Sure enough, Zoe has found her way to the entertainment business, like her parents.
Zoe, 38, isn't an actress, but a film producer and director. She's the producer behind TV shows such as Top Chef, Project Runway and Sugar Rush. It's hard to compete with her father's fame, but luckily, it's not a competition, and Zoe is talented in her own right. While we don't see her on our screens, she's the one behind many of our beloved shows.
Jack Scott Ramsay
Perhaps the most notorious chef on TV, Gordon Ramsay is quite a strict family man as well. He has a big family – five children – and rumor has it he can be as strict with his children as he is in the kitchen on our screens. Jack and his twin sister Holly were born in 2000.
At 20, Jack is a minor-celebrity thanks to his father, and his charming personality has granted him thousands of followers on social media. Jack's younger sister, Matilda, is the only one of the Ramsay bunch who's followed her father's suit, and while she's only 18 years old, she's already a celebrity chef known for hosting the show Matilda and the Ramsay Bunch.
Anna Ermakova
Boris Becker, the former number one tennis player in the world, is the father of Anna Ermakova. It is reported that Becker only had one isolated romantic encounter with Ermakova's mother, which led to her unexpected pregnancy. After denying this encounter, he finally acknowledged paternity of Anna in 2001, and in 2007 he filed for joint custody, since he was concerned about his daughter's well-being.
Today, Anna is a model, and seems to be a promising face in the fashion industry. Becker continues to be part of his daughter's life, as well as her mother, who accompanies her to fashion events around the world.
Sosie Bacon
Sosie Bacon is the the younger child of actors Kevin Bacon and Kyra Sedgwick. While most, if not all, children of celebrities grow up following their parents' path, Bacon and Sedgwick didn't want their daughter to be an actress. In fact, they did what they could to prevent her from joining the entertainment industry, but a force stronger than them was involved.
Sosie's older brother, Travis, wasn't interested in this life, but Sosie eventually did become an actress. The 28-year old has starred in films including Lost Boy and Off Season, and recently she has starred in Netflix's hit drama 13 Reasons Why. Despite their initial concerns, her parents are fully supportive of her career choices.
Ireland Baldwin
Ireland Baldwin is Alec Baldwin's first daughter, from his first marriage with actress Kim Basinger. she was born in 1995, two years after they had gotten married, and five years before they separated. As a child, she was in the middle of the publicized divorce, which has gained her notoriety.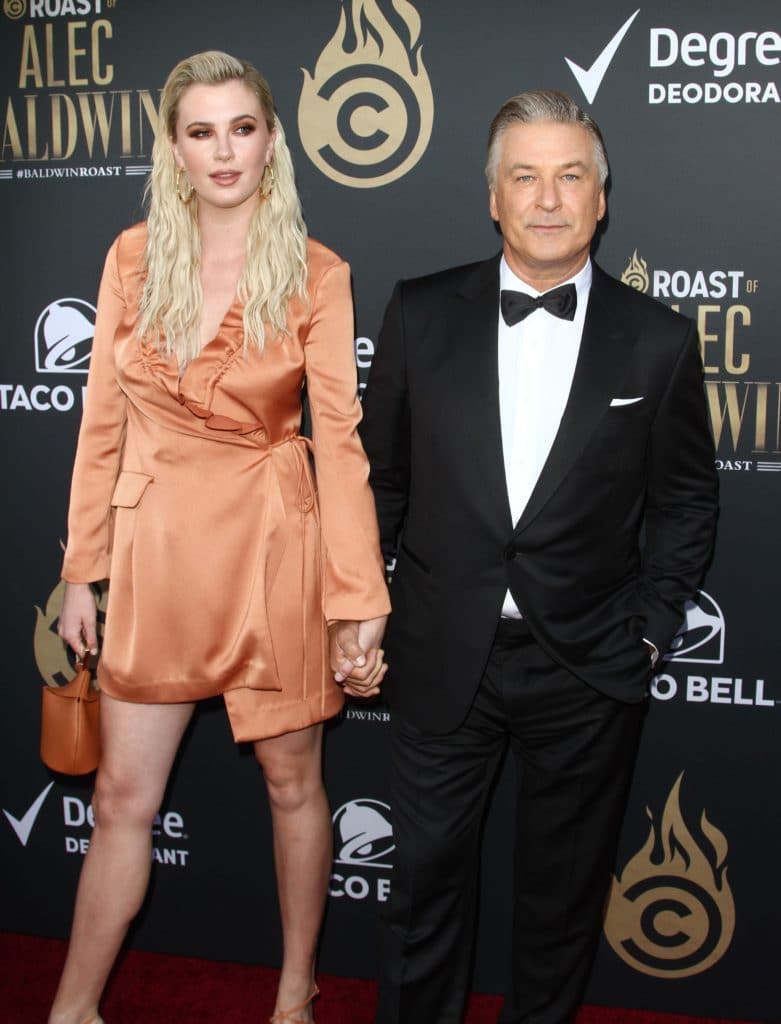 At the age of 18, Ireland began acting and modeling for IMG modeling agency (her friend Sistine Stallone joined this agency later thanks to Ireland), and has become a big name in the fashion world thanks to her impressive height and features, for which she has her parents to thank.
Eva Amurri
After her first marriage to Chris Sarandon, her college boyfriend, followed by a relationship with David Bowie and a romance with Sean Penn, actress Susan Sarandon met italian film maker Franco Amurri during the mid-eighties. They never married, but they have a daughter together, Eva Amurri, born in 1985.
Like her mother, Eva is an actress, and a rather famous one. You might recognize her from the film The Middle of Nowhere, where she played alongside her mother, and various TV appearances, including the shows Friends, Californication and House.
Francesca Eastwood
Francesca is the daughter of legendary actor Clint Eastwood, and the younger sister of model and actor Scott Eastwood. Naturally, Francesca grew up under the spotlight. While her brother tried to avoid having the family name promote him in life, and in his career, Francesca put the famous name to good use.
Like her brother, she's an actress, a model and a socialite, but she's also known for her charity endeavors. She uses her fame and her family name to support different charity causes. Eastwood, 26, isn't married, but she has a two-year old son, Titan Wraith Eastwood, with her boyfriend of three years.
Sam Alexis Woods
Pretty much since she was born Sam Alexis Woods was a baby thanks to the publicized marriage, and divorce, of her celebrity parents – Tiger Woods, one of the top golfers in the world, and his wife at the time, Elin Nordegren, a model.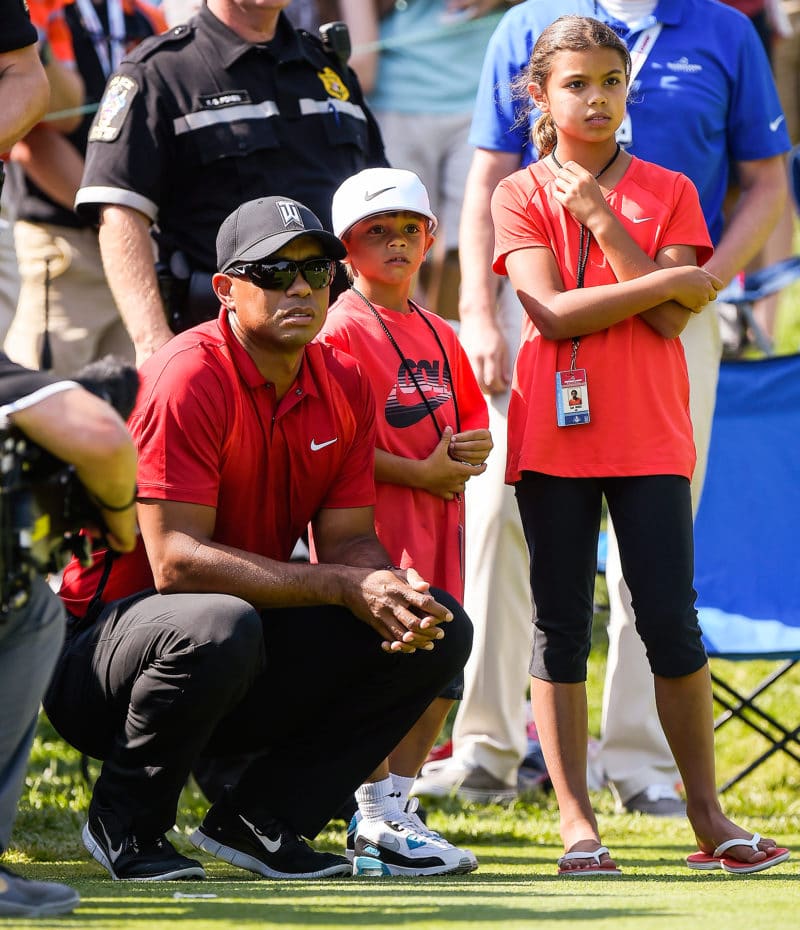 Their marriage came to an abrupt and in 2009, two years after the birth of Sam Alexis, and only short months after the birth of her younger brother, Charlie Axel. Rumors of infidelity started circulating, stirring extensive media attention, and Woods later admitted and apologized for his actions. Alexis has been a celebrity child since, and today, at 13, she's often seen cheering her father on the court.
Isabella and Olivia Giannulli
Isabella and Olivia Giannulli are the daughters of former Full House star Lori Loughlin and American fashion designer Mossimo Giannulli. Their daughters, who are now in their early twenties, both have a passion for fashion. Isabella is a fashion blogger and Olivia maintains a successful beauty channel on YouTube.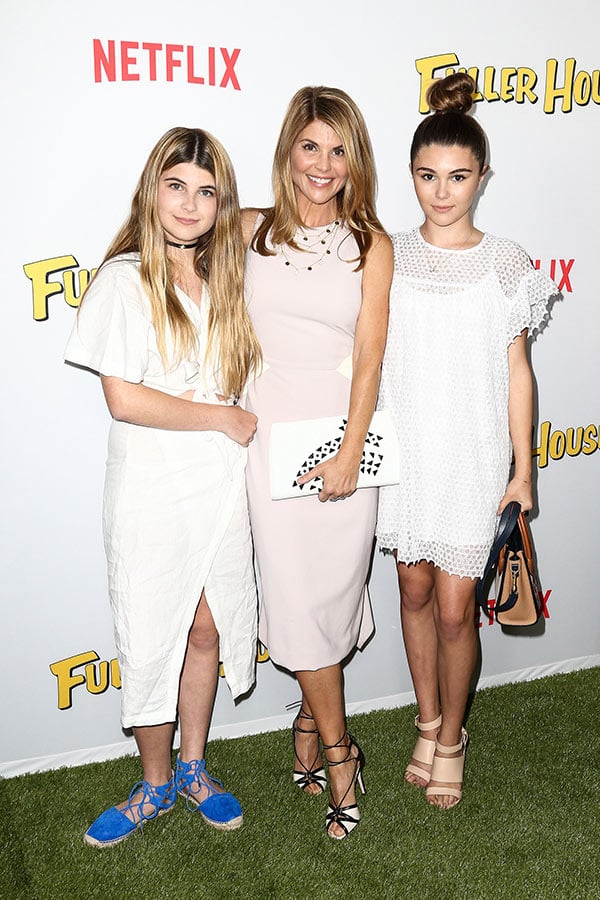 All parents want their children to succeed in life, and some want it so bad, they make mistakes. In 2019, several celebrities were indicted in the nationwide college entrance exam cheating scandal, including Loughlin and Giannulli, as they tried to get their daughters to college on a sports scholarship.
Maude Apatow
Maude Apatow, born in 1997, is the elder daughter of director and screenwriter Judd Apatow and actress Leslie Mann. What does she do? You probably guessed it by now, or maybe you've recognized her. Maude is an actress, and a promising one, we might add.
She's only in her early twenties, and already she's starred in films including Knocked Up, Funny People and This is 40, all alongside her mother. She also appeared on the hit show Girls, as Cleo, and earned a role in Other People. But perhaps what's most enviable about Maude Apatow is that in real life, she's close friends with actress Zoe Deschanel.
Cassidy Gifford
Legendary talk show host Kathy Lee and football player Frank Gifford met on the set of Good Morning America and fell in love. They were married in 1986, and welcomed their son to the world in 1990, followed by their daughter, Cassidy, three years later.
While her brother, Cody, has managed to stay out of the spotlight, Cassidy began her acting career at the age of 13, at the TV comedy That's So Raven (2005). Following this success, she scored roles in the films God's Not Dead and The Gallows.
Marcus Jordan
Michael Jordan is one of the world's top basketball players, and so this must be a big honor, as well as a responsibility for his son, Marcus Jordan. Marcus Jordan was born in 1990, and much like his father, he has taken a liking to basketball. Luckily for him, he also received the necessary physical attributes from his father – his height is 6.4 ft (1.93 m).
Marcus has played basketball throughout high school along with his older brother, Jeffrey. Unsurprisingly, they were among the best players in the school. Upon his graduation, Marcus continued towards his college basketball career, and played for University of Central Florida. Jordan isn't just an accomplished basketball player; at the age of 26, he's opened a shoe store, which now operates online.
Sophie Von Haselberg
You can probably see the family resemblance, but if you can't, we'll tell you right away; Sophie Von Haselberg is the daughter of iconic actress Bette Midler. The actress married artist Martin von Haselberg and 1984 and they have been happily married since. Sophie, their only child, was born in 1986.
While she studied Asian Studies and Sociology in Yale, Sophie later decided to change direction and turn to acting, like her mother. she returned to Yale and enrolled in Drama school. Like her mother, Sophie began her acting career on Broadway. Her breakthrough role can in 2015, as legendary director Woody Allen cast her in the drama Irrational Man, alongside Joaquin Phoenix.