"This thing, called love, I just can't handle it" the song goes, and it might be right when it comes to some of these Hollywood stars, who don't seem to catch a break when it comes to love.
They say you need to make sacrifices to have a successful career, and while some A-listers manage to maintain a busy schedule and a functioning family, it seems as if others have perhaps put their careers first. However, don't get us wrong – dating isn't for everyone, and these Hollywood stars who are enjoying the single life are living proof you don't need a man to be happy.
Angelina Jolie
Academy Award-winning actress Angelina Jolie was named the world's most beautiful woman more than once, and somehow, she's still single; but that wasn't always the case. Jolie's dating history stared back when the actress was fourteen years old – that's when she had her first serious relationship, which lasted two years. The painful breakup is ultimately what encouraged her to dedicate herself to acting. Her next relationship was with British actor Jonny Lee Miller, whom she married a year after the two met. As you can see, when it comes to relationships, much like her career, Jolie doesn't do things half way, but rather goes all in.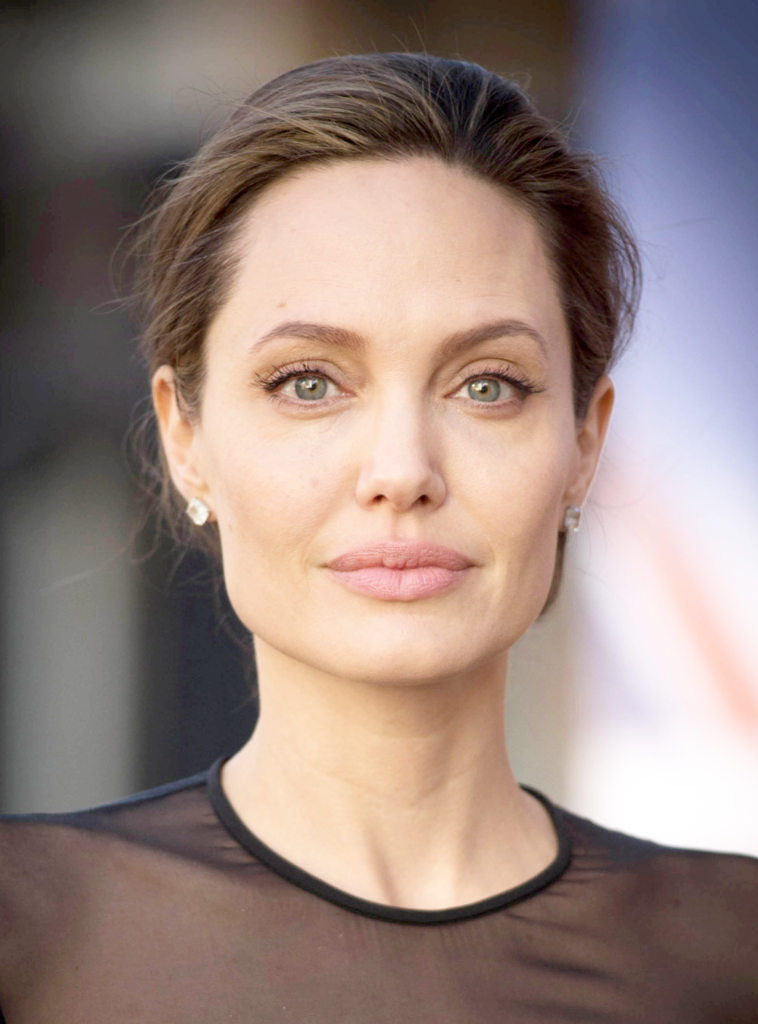 Her most memorable relationship, however, was with fellow actor and co-star Brad Pitt, whom she met on the set of Mr. and Mrs. Smith. Their affair, which was made public in 2006, stirred a Hollywood scandal, since rumors said Jolie was responsible for the divorce of Brad Pitt and America's sweetheart Jennifer Aniston. When the nasty rumors subsided, Brangelina became Hollywood's most glamorous couple. In 2016, however, the two stars separated. It took three challenging years to finalize their divorce and the custody agreements – the two have six children – and so since the divorce saga ended in 2019, it seems as if the actress is not yet ready to jump back on the horse, and she's currently enjoying the single life.
Jennifer Aniston
Renowned actress Jennifer Aniston recently signed the contract for a much-anticipated Friends reunion, so she's got a lot waiting for her, but on the dating scene, on the other hand, there are no news for the star. I seems as if celebrities have a tendency of changing partners as often as they change socks, but that's not the case with Hollywood's sweetheart Jennifer Aniston, who's only been married twice.
Her first, highly-publicized marriage to actor Brad Pitt was dubbed Hollywood's success story, until the two abruptly broke up in 2005, following rumors of a romance between Pitt and Angelina Jolie. Ten years later, in 2015, Aniston tied the knot with her next big love – actor and producer Justin Theroux. However, this marriage wasn't meant to be either, and the two broke up only two years later. Today, Aniston feels as if she's had enough of the dating scene, at least for the time being, and she's putting her focus on friends (and Friends) rather than relationships.
Kourtney Kardashian
If you keep up with Keeping Up with the Kardashians, then you probably know Kourtney Kardashian is an absolute catch. Not to play favorites, but Kourtney is probably our personal favorite out of the five Kardashian-Jenner sisters, because she's got something that most of them somewhat lack: humility. I know, I know, hearing the words 'humility' and 'Kardashian' in one sentence sounds odd, but in an odd way, Kourtney Kardashian is humble, or as least not as extravagant as her sisters.
It's not as if Kourtney Kardashian never gave love a chance – we all remember her infamous affair with Scott Disick, but it seems as if he simply wasn't the right one for her. While her relationship with Disick was probably the most serious one she had so far, and they have three children together, the two never got married. Their on-again off-again relationship, that lasted over a decade, is currently off-again. The Kardashian sister recently dated Algerian model Younes Bendjima, and although the two broke up, rumor has it they might be back on.
Emma Watson
British actress Emma Watson, who was discovered thanks to her role as the eternal Hermione Granger in the beloved Harry Potter franchise, is somewhat of a mystery in Hollywood. Specifically, while celebrities struggle with keeping their romances and relationships out of the public eye, Watson does a pretty good job (not to say too good a job) with keeping her private life private.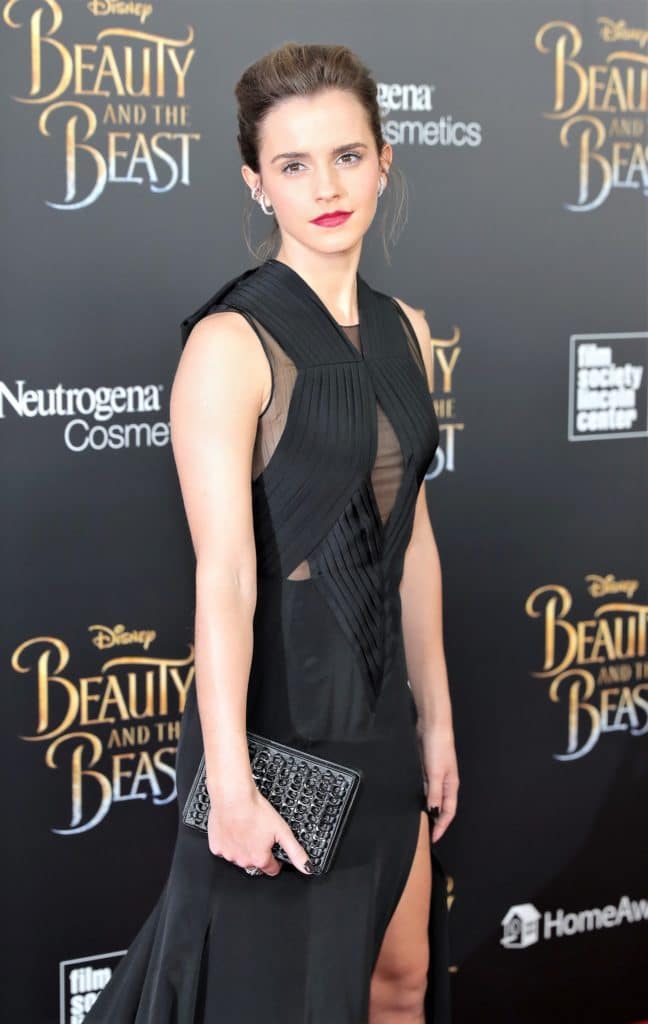 Since it was revealed that Watson and her Harry Potter co-star Tom Felton (who plays the character of the villainous Draco Malfoy) are close friends, fans have been fantasizing about the two as a couple. However, to everyone's disappointment, it doesn't seem as if there's anything more than a friendship between the two stars. Watson is rocking the single life, and she even invented her own term to being single – she calls it "self-partnered," and she couldn't be happier about it.
Charlize Theron
The Academy Award winner Charlize Theron has always been somewhat of a mystery in the industry, perhaps thanks to her curious life story, or perhaps because there's always been a cloud of uncertainty surrounding her dating life. Theron was born in South Africa, where she spent her childhood mostly attending to farm chores and enjoying the simple life, until she was discovered by a modeling agent in her teens. Since then, Theron was very career-oriented and focused on harvesting success.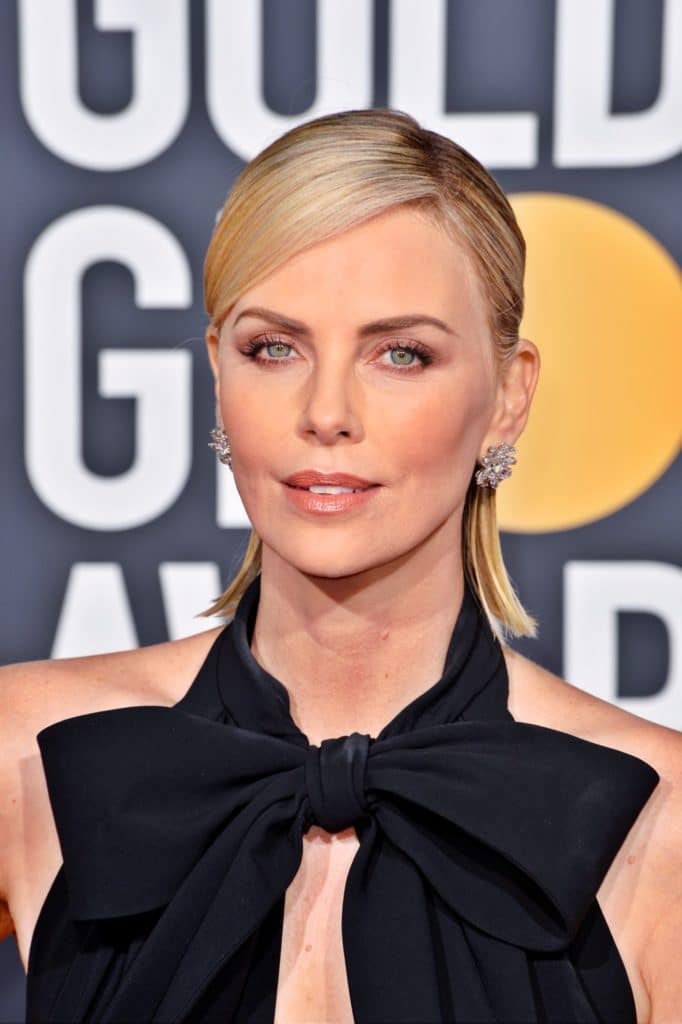 Recently, the actress admitted in an exposing interview that she was never interested in getting married. At the same time, the Bombshell star admits that while she's not necessarily looking to be anyone's wife, she's "shockingly available" and open for dating. Although rumors about her dating life and recent partners have been circulating for the past couple of years, as they often do, the actress, to our surprise, admitted she hasn't been in a relationship for the past ten years.
Mindy Kaling
The Mindy Project star has one project she is yet to accomplish: finding the right one. Although the comedian is currently single, she probably doesn't even have time to think about dating, since she's too busy taking care of her baby daughter Kathrine. Although Kaling refuses to reveal the identity of her daughter's father, there are some serious speculations about it being her close friend and colleague, actor B. J. Novak.
The two comic actors date back to the time when they worked together on the script and on the set of The Office. They have been close friends ever since, and in 2005, they started dating, embarking on an on-again, off-again relationship that lasted two years. Although they didn't make it as a couple, the two are closer than ever, and in 2019, she revealed that Novak is her daughter's godfather; you'd expect this revelation to put an end to the rumors saying he's the baby's father, but for some reason, fans are still hung up on this speculation.
Jennifer Garner
Jennifer Garner is Hollywood's ultimate girl next door: she isn't just beautiful on the outside, but on the inside as well. That's why her ex-husband, actor Ben Affleck, says that breaking up with Garner is the biggest regret of his life. The actress was previously married to fellow actor Ben Affleck, and for a while, they were Hollywood's favorite couple. Unlike her first five-years marriage to Scott Foley, it seemed as if Affleck and Garner were here to stay. However, the two separated in 2018 after 13 years of marriage; they try to remain friends for the benefit of their three children.
Unfortunately, Garner's beauty attracts admirers as well as stalkers. In 2009, the actress was stalked by a man who was later arrested and issued a restraining order. These days, rumor has it that Hollywood's sweetheart has a new love in her life – a business man rather than an actor, this time – although it is yet to be confirmed by either of them. We can't be certain until we see some photos of them together!
Rihanna
Perhaps she's too picky, perhaps she just haven't had luck in the field, and perhaps she enjoys the single life, but the renowned singer, the pride of Barbados, Rihanna, is somehow single. However, being single is not Rihanna's usual relationship status, and perhaps she's still getting used to life as a single woman. If there's anyone in the show business who definitely doesn't need a man behind her, it's Rihanna, who made herself up from scratch and climbed to the top against all odds.
Rihanna is one of those Hollywood figures who's had quite a turbulence of relationships, which attracted great media attention. Her most famous one was with fellow recording artist Chris Brown, which started in 2007 and ended two years later due to reports of domestic violence. Rihanna has also dated fellow singer Drake, actor Shia LaBeouf and singer Matt Kemp. Rumor has it the pop artist had a short romance with actor Leonardo DiCaprio, but details about the two are vague. Only recently, at the beginning of 2020, Rihanna ended her three-year relationship with businessman Hassan Jameel, and she's not in a hurry to find the next one.
Kendall Jenner
We said before that Kourtney Kardashian might be our favorite sister of the Kardashinan-Jenner clan, but Kendall is giving her a run to the money. The world-renowned model and Victoria's Secret angel, with all her fame and fortune, somehow she seems to be hugely successful and at the same time modest and down to earth. When it comes to her love life it seems as if Kendall is all over the place, but we can say one thing with absolute certainty – if Kenny has a type, it must be either a basketball star or a musician (we've all been there, haven't we?)
Her dating history includes an on-off three years relationship with One Direction singer Harry Styles (with some fans hoping we haven't heard the last of them), a brief romance with basketball player Jordan Clarkson, a two-year relationship with rapper A$AP Rocky followed by a serious relationship with NBA star Blake Griffin, a relationship with her best friend's brother Anwar Hadid, and back to basketball, a relationship with the Philadelphia Sixer Ben Simmons. Finally, in 2019, Kenny was seen with the Lakers forward Kyle Kuzma on a romantic cruise, but this romance still remains a vague rumor. It's safe to assume that currently the model is running solo, but judging by her Instagram account, she's way too busy to care about dating.
Halle Berry
Academy Award winner Halle Berry has been married three times, and today she's enjoying life as a single woman. Her first big romance was in the early nineties with baseball legend David Justice. Berry saw him on T.V. when he participated in a celebrity baseball game and shortly after, the two started dating – that's how they roll in the show business. The two dated for a year before tying the knot, but unfortunately, three years later the couple separated.
In 2001, Berry tied the knot with singer Eric Benét, but her second time around didn't last either, and in 2005 the couple announced their separation. Her next romance was the longest, and the most complicated one. She met French-Canadian model French Canadian in 2005, shortly after her divorce was finalized, and in 2008 the couple welcomed to the world their first daughter. The couple's separation in 2010 resulted in a public custody battle, and shortly after, Berry started dating French actor Olivier Martinez. The two tied the knot in 2013, and in the same year, they welcomed their son to the world, but things hadn't worked out for the two, and they split up two years later. Today the actress is single, perhaps taking a break from the hectic dating life, or perhaps, after three failed marriages, she somewhat lost her faith in love.
Sandra Bullock
If you're wondering what Sandra Bullock is doing on this list – you're not alone. Actress Sandra Bullock has been part of the entertainment industry for over three decades now, and she's had her fair share of romantic partners – all famous, of course. It dates back to 1992, on the set of Love Potion No. 9, when Bullock met co-star Tate Donovan. Their relationship lasted three years and even got as far as a proposal, a ring and even some future-planning, but ultimately, they weren't meant to be, and they split up before exchanging vows.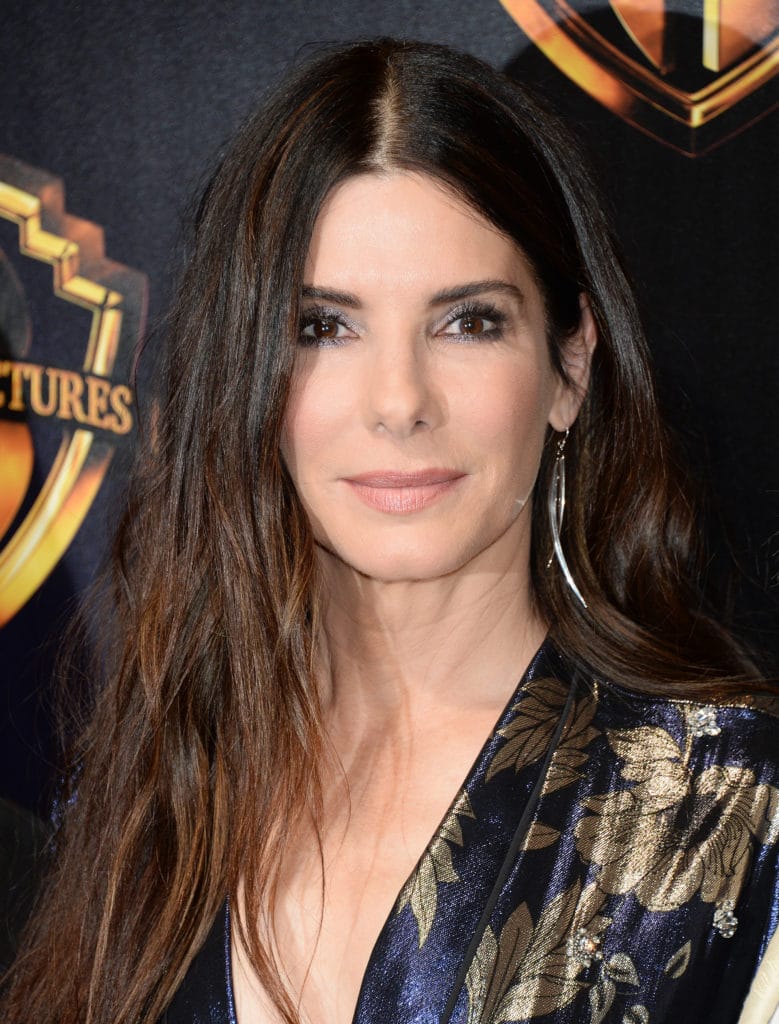 Later, the actress dated football player Troy Aikman, actor Matthew McConaughey and actor Ryan Gosling. In 2005, Hollywood's sweetheart married Monster Garage host Jesse James, but this relationship ended in 2010 after rumors of infidelity on James' side (although James denied it, and we can't be certain this was the reason for the divorce). To be fair, she did once say that dating her is a full-time job, and she'd recommend not to date her, ans we're starting to think she wasn't kidding.
Mariah Carey
Music legend Mariah Carey was married twice, both times to industry colleagues, as is often the case with celebrities. She met her first husband, music executive Tommy Mottola, while working on her album Music Box. The two tied the knot in 1993, and for some time, it seemed as if Carey might have found the one. However, they broke up in 1998. A common struggle for A-listers is trying to juggle between their busy careers and personal lives and relationships, and things were no different for Mariah Carey, who at some point put her career ahead of her marriage.
Some would say that dating her executive producer was her first mistake, and they're not necessarily wrong. Either way, it wasn't long until Carey had started a new relationship, with singer Luis Miguel, but this romance didn't last either. In 2008, the singer married comedian Nick Cannon, with whom she had two children – fraternal twins – in 2011. However, this relationship was also doomed, and the two separated in 2014. Carey started dating businessman James Packer in 2015 and the two got engaged (her massive engagement ring is a topic for a different article), but separated before tying the knot. It seems as if today, the only man in her life is her nine-year old son.
Madonna
Madonna was the one who said, "I'm tough, I'm ambitious, and I know exactly what I want. If that makes me a bitch, OK." Judging by that quote, you can tell she's not one to rely on a man for happiness. The Queen of Pop has an interesting romantic history, as appropriate for the Diva she is. It all started with her highly-publicized marriage to actor Sean Penn, between the years 1985-1989.
Her second marriage to acclaimed film director Guy Ritchie, between 2000-2008, was perhaps even more publicized than her first one! However, it seems as if Madonna's personality was too much for Ritchie to handle, and on her side, accordingly, Ritchie wasn't challenging enough for the vibrant singer and performer. Commenting on the failed marriage, Madonna said that Ritchie was "becoming dull," while Ritchie felt as if she was putting her career first, and more importantly, that at fifty, she should dress and act her age. To be honest, we can't blame her for ending the marriage – being with someone who accepts you for who you are is the key for a good relationship.
Drew Barrymore
It seems as if celebrities always have a long and impressive romantic history, and while that's not the case with all celebrities, it certainly is with actress Drew Barrymore, who's been an integral part of the entertainment industry since childhood and had her first serious boyfriend at the age of sixteen. The actress was married three times, but her first two marriages barely count; they both ended within a year. However, her third marriage, to art consultant Will Kopelman, was a different story.
The two tied the knot in 2012 and have two daughters. In 2016, however, they hit a bump in the road and sadly announced their separation. Barrymore recently shared in a revealing Instagram post that since her separation from Kopleman, she hasn't been able to date anyone, and so she hasn't been on a date for almost four years. However, her post wasn't negative, but the other way around – the actress said that even though she hasn't been in a romantic relationship for a long time, her other relationships – her children and her friends – are more than enough.
Elisabeth Moss
The Handmaid's Tale star is very private about her romantic life. Since her two-years marriage to Fred Armisen, which ended in 2010, we basically know nothing about who the star has dated. Every one of her relationships following her failed marriage within the realms of vague rumors. Basically, it was just easy to assume she had a romance with every co-star she's had in the past decade, but that probably isn't the case.
There have been rumors surrounding The Handmaid's Tale actress' new partner, but nothing was confirmed. Although she refuses to share any details about her love life, the actress did say in an interview she was hoping to have children in the future, and that she's looking forward to experience this feeling of loving someone more than anything else, more than yourself, and more than you could ever imagine.
Janet Jackson
Singer and songwriter Janet Jackson had an interesting life, and her relationships are only a small part of it. She was married four times, the first time at the age of eighteen. Naturally, this marriage was over within a year (because you can't really know what you want at this age, right?). Her second marriage came six years later, and this time it lasted nine years and officially ended in 2000. Perhaps the reason why this marriage was a relative success is because it was kept a secret! Jackson's second marriage was only revealed when the couple had announced their separation.
In 2012, Jackson married Qatari businessman Wissam Al Mana, once again in a private ceremony, after two years of dating. In 2017, the couple welcomed to the world their first (and only) son, Eissa Al Mana. Shortly after his birth, the couple announced their separation. Since then, details about Jackson's dating life have been vague, but in 2019, she shared that she was a single mother, struggling with raising her son alone and maintaining her busy career. Despite the struggles, Jackson said, she was enjoying every minute of it.
Diane Keaton
You might find it hard to believe, but legendary actress Diane Keaton hasn't had a date in over 30 years. At least, that's what she admitted not too long ago in a rather exposing interview. Before you go on feeling sorry for her, she clarifies this was by choice; according to her, "that old maid myth is garbage." Keaton, 73, is quite familiar by now with having her personal life in the spotlight, and unlike many celebrities who shy away from it, she embraces it: she straight-out answered every question people might have had about her dating life, saying she hasn't had a date in 35 years, and that she was never looking to be someone's wife.
The Academy Award-winning actress proudly admits that she's never wanted to be married, since she didn't believe she'd make a good wife (it's not for everyone). In her past, Keaton has dated some of the biggest names in Hollywood, including film director Woody Allen and actors Al Pacino and Warren Beatty. Perhaps that's part of the reason why she's in no way ashamed or saddened by her single status, but the other way around – she appreciates the relationships she had, and she acknowledges that never getting married was a choice, concluding that she's "an oddball." If you ask us, more people should learn from her!
Emilia Clarke
The Mother of Dragons is currently single, but we're not sure she's ready to mingle. Since the British actress took over our screens, and our hearts, as the one and only Khaleesi in Game of Thrones, fans have been speculating about her love life. The talented actress, who received praise and accolades for her acting and was named the World's Sexiest Woman by Esquire magazine, keeps her personal life to herself.
Clarke has had some serious relationships in the past, but it seems as if most of them ended since the actress isn't willing to settle for anything less than perfect when it comes to love. In 2012, she was romantically involved with actor Seth MacFarlane, but the long-distance was eventually too hard on them. Her most recent relationship was with film director Charlie McDowell; the actress never officially announced or discussed the relationship, but their Instagram accounts suggest they were more than friends for a while. Currently Clarke is single, and she's living the single life to the fullest, taking trips to Europe, spending time with friends and documenting everything on her Instagram account.
Leslie Jones
The SNL star Leslie Jones keeps conquering new heights in her career, while her dating life remains the big question in her life. Fans were hoping Jones and her Saturday Night Live co-star Kyle Mooney would become a thing, but to their disappointment, the two are just friends. It's a common mistake thinking that actors who have chemistry on the screen will turn into real-life partners, but it only means they're good at what they do!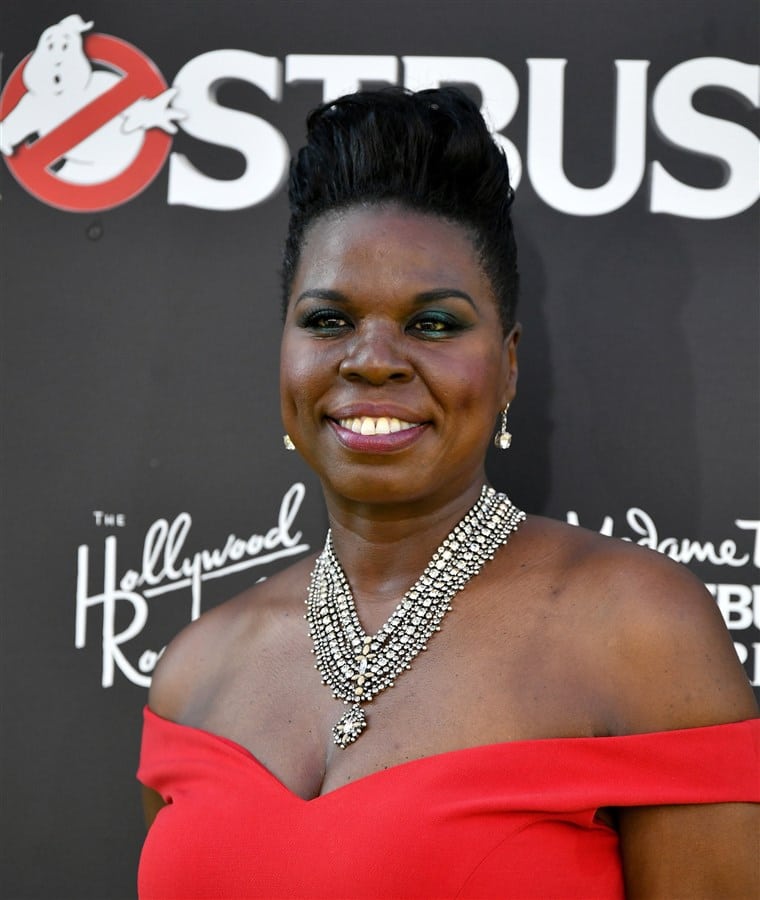 There's no shame in enjoying the single life – on the contrary, proving to yourself and to the world you don't need a partner to be happy is blessed – but there's no shame either in admitting you're still looking for the right guy. The comedian has a healthy sense of humor, and in a candid post she shared on social media, she admitted she never had a secret boyfriend as fans were speculating – to her displeasure – but on the contrary, she seems to have bad luck with guys and with dating.
Demi Lovato
Singer/songwriter and actress Demi Lovato hasn't had much luck in the field of love, like many of us, and today she's not in a hurry to find the next boyfriend, but rather she's resolved to shift her focus back to her career. Her longest relationship to this day was her 6-years relationship with actor Wilmer Valderrama (better known as Fez fromThat 70's Show), between the years 2010-2016. The singer fell for Valderrama the first time she saw him, but she was only 17 years old at the time, and the two have a 12-years gap between them, so they didn't start dating until a year later, when Lovato turned 18.
Details on the breakup are vague, as the couple published a public announcement only saying they were parting ways after "wonderful six years," and since the breakup Lovato hasn't had another serious relationship. She did have a few short romances, but she didn't find anything that compared to the love she had shared with Valderrama, yet.
Tyra Banks
If there's anyone in the show business who knows something about being independent is fierce model and America's Next Top Model creator and host Tyra Banks. The model practices what she preaches to the aspiring models on her show (which had over 20 seasons now and still going strong) – that the key to being a successful model is confidence, confidence and some more confidence.
Banks is another one of those celebrities who value their privacy, and so she's never talked publicly about the people she has dated. In 2019, however, she admitted she had been in an emotionally abusive relationship in the past, and so that might be the reason why the supermodel is rather quiet about her dating life. Banks admitted that before having this experience, she used to be judgmental towards women who stayed in such relationships, thinking it was easy to walk away, but this experience has forever changed her perspective on relationships, for better and for worse.
Stevie Nicks
When you work in the music industry, it's only natural that your romantic partners would be big names in the industry as well; that's why legendary singer Stevie Nicks' relationship history includes the Eagles' lead singer, the Eagle's songwriter and the Eagle's guitarist, as well as two music producers she had worked with during her glamorous career. However, Nicks made a conscious decision not to get married or have children, due to her hectic career and lifestyle, as she thought it would be unfair for her kids.
She didn't want to settle down and commit to one man, but rather she preferred, due to her demanding career which forced her to travel often, to remain a "free spirit." Nicks did get married once, although it wasn't out of love; after her close friend robin Anderson had passed away, Nicks married her widowed husband, Kim Anderson. She wanted to help him take care of their son, and so it seemed as if getting married would make this situation easier for the kid. It wasn't so, and the two got a divorce after several months, but Nicks stayed in touch with Robin's son.
Sophia Bush
After too many failures, actress Sophia Bush no longer believes in dating co-stars. It's not uncommon for actors to date their co-stars – after all, you're working together everyday from dusk until dawn, and feelings are bound to arise – but judging by this list of single celebrities, more often than not, dating a co-star is a recipe for disaster. Here's a salute for the co-star couples who found a way to make it work, from us and from Sophia Bush.
The first co-star Bush has dated was actor and model Chad Michael Murray, after the two met on the set of One Three Hill. They started dating in 2004 and exchanged vows a year later. In retrospect, Bush says that getting married was a mistake they made since they were stupid and excited kids, and they weren't ready to get married. It took three more romances with co-stars for the actress to finally realize that while some celebrities make it work, dating co-stars isn't for her.
January Jones
January Jones is a proud mother to a nine year-old son, but the Mad Men actress has never been married. She also never revealed the identity of her son's father, and by now, we've given up hope on that. January Jones once admitted that when she had just started her acting career, she resolved to never date a fellow actor or a co-star, but she quickly learned that in the demanding show business and the closed world of Hollywood, meeting people outside the industry is challenging.
One decision she did manage to uphold, however, is keeping her personal life private. Fans and Hollywood stars alike have been wondering for years about the mystery that is January Jones, and perhaps part of the reason why her career hasn't soared as high as people expected was her insistence on keeping to herself. The most recent rumor surrounding her love life has linked her to The Bachelor's Nick Viall, in 2018, but nothing was confirmed, and this rumor has evaporated with time.
Kylie Jenner
Another single Kardashian on the list reveals that at the moment, Kim might be the only Kardashian sister who's in a relationship – we can't remember the last time this happened! More specifically, we can't remember the last time the scandalous (and we mean that in the best possible way) Kylie Jenner was single. Although it seems as if Kim attracts the most attention in the family, it's Kylie who's had the most complicated dating history out of the five sisters.
Although she is youngest of the Kardashian-Jenner clan, Kylie has already made a name for herself, a successful makeup brand of her own, and an impressive romantic resume. Her most recent, and possibly most publicized relationship, was with American rapper Travis Scott, with a blitz of a relationship. Shortly after they started dating, Kylie was pregnant with her first child, a daughter. Although details of their breakup are still somewhat vague, rumor has it the couple recently separated since Kylie wants to have another baby and start a family, and Scott isn't ready for the commitment, but we Imagine the youngest Kardashian-Jenner is far from being bored with her love life.
Nina Dobrev
Nina Dobrev (Vampire Diaries) is also among Hollywood's most eligible bachelorettes. Hollywood's favorite vampire has had her fair share of romantic partners, but ultimately, none of them turned out to be right for her. Who are the lucky guys who have fallen for the actress at some point? Let's start with the obvious one: from 2010 to 2013, Dobrev dated her Vampire Diaries co-star, vampire Ian Somerhalder (who's, but the way, now married to another Hollywood vampire – Niki Reed from the Twilight franchise).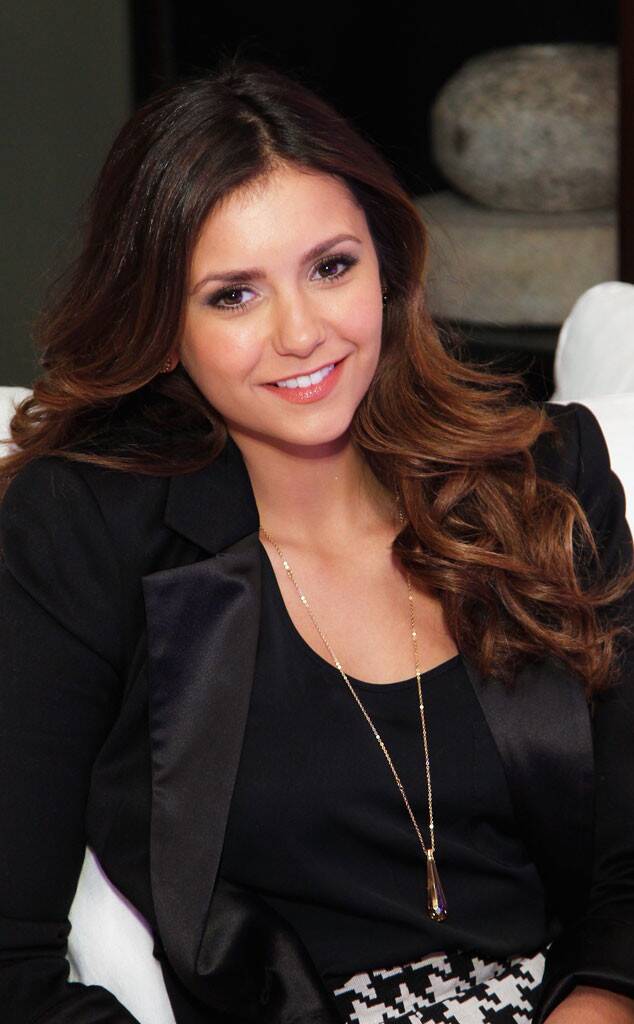 Her other notable romances include actor Liam Hemsworth, actor Austin Stowell, and actor Glen Powell. Her most recent relationship, with actor Grant Mellon, seem to have ended not too long ago. News on their breakup ensued after the actress was seen hanging out with friends and going to parties by herself, and the two weren't seen together for over a month. It's safe to say that Dobrev is living up the single life.
Hailee Steinfeld
The young and promising singer/actress Hailee Steinfeld (23) first rose to prominence with her role in the drama True Grit, for which she received the desired Academy Award nomination for Best Supporting Actress. The actress has won over our hearts, and we're left wondering – who's won over hers? We need to watch out for Hailee Steinfeld's famous exes, since one of them, if not all of them, might end up the subject of one of her next hits.
In 2016, Hailee Steinfeld made it pretty clear she was dating Cameron Smoller, by sharing photos with the actor on social media and even showing up together to the 2017 Golden Globes (red-carpet outings are a milestone in a celebrity relationship). In 2017, not long after the couple's separation, Steinfeld was linked to One Direction star Niall Horan. The young stars were Hollywood's favorite couple for a short period, and Hailee shared in an interview that being in a relationship teaches you things about yourself, but the couple broke up in 2018. Today, Hailee continues to learn new things about herself from the single life she's leading!
Keke Palmer
Explaining the meaning behind her hit son "I Don't Belong to You," actress and singer Keke Palmer said she doesn't belong to anyone but herself – talk about girl power. The multi-talent has recently sparked rumors of a reconciliation with her ex-boyfriend, Quincy Brown, but for the time being, they are nothing but rumors, and it's safe to assume she's living to her song's lyrics and enjoying her independence as a single lady.
The Brotherly Love co-stars dated on and off from 2013 to 2017. Following her relationship with Brown, Keke had a new boyfriend, Elvin Jackson, but this seems to have been only a fling, which ended in 2018. But perhaps more interesting than her love life is the singer's philanthropy. Among other charity endeavors, Palmer, 26, works with the Cool to be Smart charity program, teaching children the importance of school and learning.
Lupita Nyong'o
The Black Panther star is a rising Hollywood figure, and she's destined to star in Simon Kinberg's spy-thriller, so she has a lot on her plate. However, in the dating scene, it seems as if the actress is in no hurry to find the one and settle down. The Kenyan-Mexican actress is another one of those celebs who keeps to themselves, and so most of what we know about her dating life is based on rumors, some more founded than others.
Probably her most serious relationship to this point was in 2014, with Somali Camadian rapper K'Naan, which was followed by a romance with actor Jared Leto and her 12 Years a Slave co-star Michael Fassbender. Word has it that Lupita's latest romance was with singer Janelle Moane, after the two were seen close in the 2019 Met Gala, but since then nothing else had happened between the stars, and Monae was seen with another partner recently.
Ariana Grande
Judging by her hit song, "thank you, next" you might think Ariana Grande has had enough of the dating scene. The singer had some highly-publicized romances, of which she doesn't hesitate to sing. Her first serious relationship was with rapper Big Sean, and in 2015 the couple made their first red-carpet debut (we've already established red-carpet outings are a big deal in the celebrity dating scene).
Despite showing up together on the red-carpet, their relationship only lasted eight months, after which the singer was off to her next big romance. Grande started dating rapper Mac Miller, and the two ended up dating for two years, making this Grande's longest relationship so far. Later, Grande met comedian Pete Davidson on the set on Saturday Night Live and the two entered a whirl wind of romance, announcing their engagement only weeks after they started dating, but their relationship was over as quickly as it started. We can't blame her for wanting to take a break after all this romantic drama.
Chelsea Handler
America's favorite comedian is proud to be single. In 2016, she said in an interview that "without single women and their impressive sense of self, we'd be without Queen Elizabeth I, Marie-Sophie Germain, Susan B. Anthony, Florence Nightingale, Jane Austen," and the list goes on and on. The Chelsea Lately star had some serious relationships which probably made her acknowledge that she's better off on her own.
Not only is the comedian comfortable with being single, but she embraces it and even enjoys it. Handler isn't only a talented actress, comedian and host, but also a gifted writer, and her articles are where she expresses her thoughts about dating and being a single woman. For her, being single means you can successfully accomplish a sense of self and independence.
Khloé Kardashian
Like most of the Kardashian sisters, Khloe had quite a bumpy dating life, but also exciting. We all remember her first big love, Lakers star Lamar Odom. The two started dating in 2009 and toed the knot only a month later, and for a minute there, it seemed as if the basketball star might just be the one. That's what we were all hoping, at least, until rumors of infidelity on Lamar's side started to spread. This put an end to their four years relationship.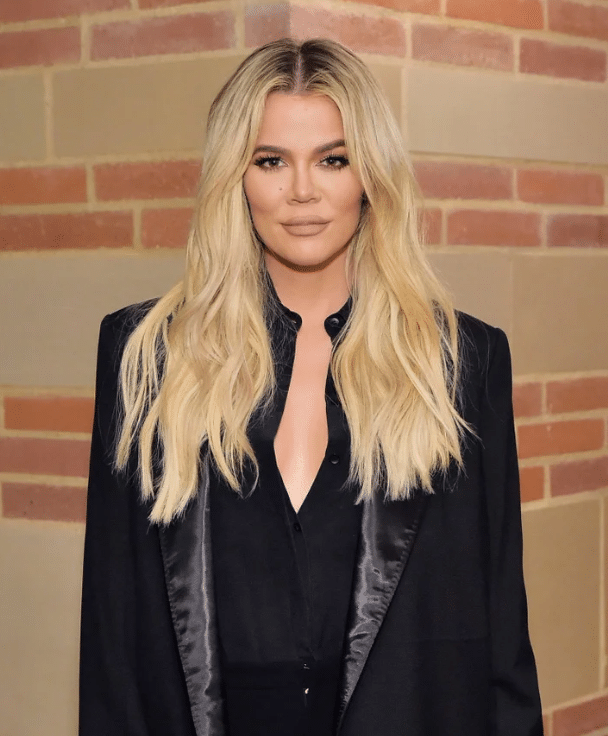 Khloe had some shady romantic encounters there's no need to get into, and flash forward three years to her next big relationship: professional basketball player Tristan Thompson. The Cleveland Cavaliers star and the Kardashian's star first got together in 2016. This time the couple didn't hurry into getting married, but less than a year into their relationship, Khloe was pregnant with her first child, daughter True. Unfortunately, the two didn't make it, and about a year after celebrating the birth of their daughter, in 2019, the couple sadly separated, once again after an infidelity scandal.
Connie Britton
In the early nineties, actress Connie Britton married her college sweetheart, investment banker John Britton, whom she met at Dartmouth College. Although the couple separated in 1995 (four years after exchanging vows), Connie used her married name when she embarked on her acting career later that year. The Nashville star hasn't had many great affairs after her first marriage back in the nineties, but she doesn't seem to be troubled by it.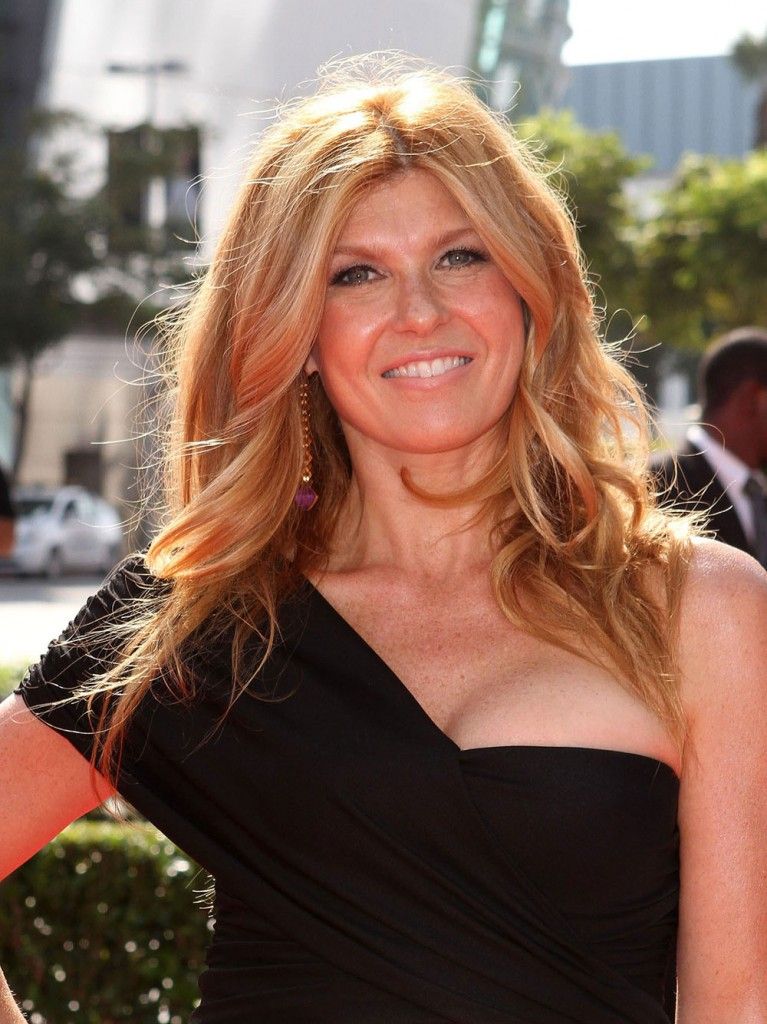 In fact, although she had opportunities, Britton has been single since her marriage ended in 1995. Being single hasn't stopped the actress from starting a family, and in 2011, Britton adopted a son from Ethiopia, Eyob "Yoby" Britton, who's been the biggest love of her life ever since. Britton did admit recently that her friend and fellow actress Julia Roberts has tried to set her up with someone, but it hasn't worked out, and she's open for suggestions.
Sheryl Crow
Out of all her high-profile relationships, her nineties romance with legendary musician Eric Clapton was probably the most publicized one. Although Sheryl Crow refrains from speaking publicly about her love life, recently she shared some of the dark side of dating in the show business. According to the singer, when you date someone who's successful and high-profile as you are, instead of growing together, but usually ends up happening is that one of you becomes smaller than the other.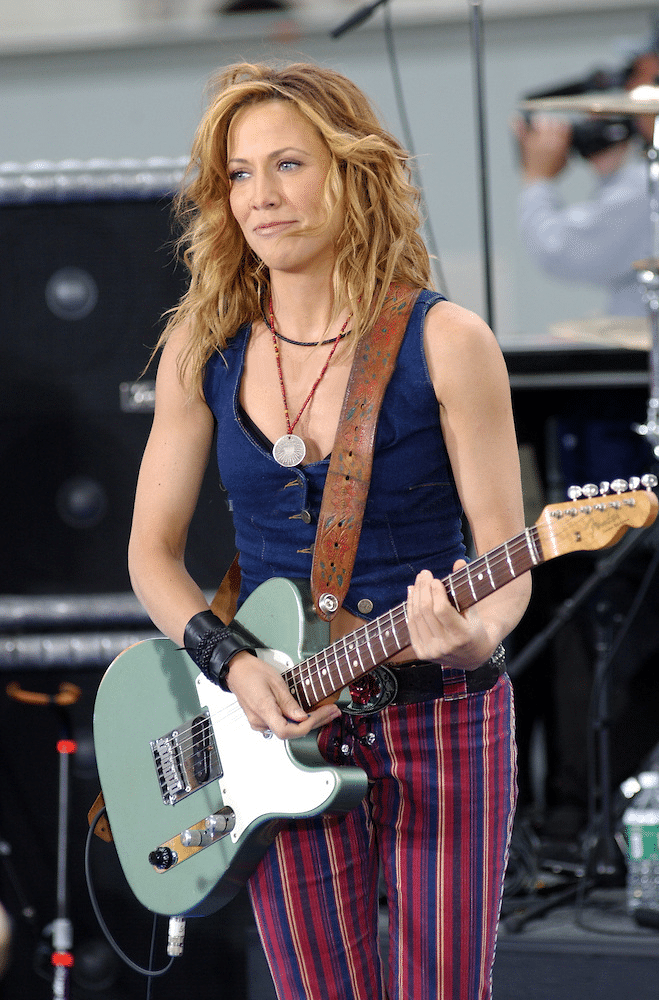 The renowned singer knows a thing or two about dating inside the industry. After her affair with Eric Clapton, Crow has dated actor Own Wilson, actor Josh Charles (The Good Wife), T.V. host Ryan Seacrest, actor Hank Azaria and others. She was also engaged to cyclist Lance Armstrong for a few months during the end of 2005. Crow is the image of girl-power, as she has a lot on her mind, and on her hands, besides dating, such as different charity and awareness projects.
Lucy Hale
Actress Lucy Hale recently released her shining new T.V. show Katy Keene, where she plays the lead role as Katy Keene, and we predict soon she'll be a hot topic of conversation. Now is just the time to catch up on the dating history of the actress, who happens to be single at the moment. In 2019, Hale celebrated a big milestone – her 30th birthday – and her wish for the new year was to "find things she loves about herself," suggesting she is currently single but not necessarily ready to mingle. Reaching this milestone, the actress also said she was no longer afraid of being alone, on the contrary, she likes being single.
What, or who, has made the Pretty Little Liars star appreciate the single life? Hale's dating history includes actor Chris Zylka, whom she dated for nearly a year (it doesn't sound like much, but it was a prominent romance), a two-years relationship with musician Anthony Kalabretta and her most recent partner, actor Riley Smith.
Katie Holmes
Our all-times favorite Tom Cruise ex-wife Katie Holmes is currently single and we must say – it suits her. Although her seven-years marriage with actor Tom Cruise, during which they celebrated the birth of their daughter, Suri, was her most publicized relationship, the actress' dating sheet is longer than you thought – apparently, she did a pretty good job keeping some of her romances secretive throughout the years. We've already seen that's a sure recipe for success.
Holmes' most recent relationship (that was somehow kept on the down-low) was with actor Jamie Foxx, but the two recently separated, in late 2019. Since then, Holmes was spotted out and about cruising the streets of New York City with her fourteen-year old daughter, looking better than ever (yes, even better than she did ten years ago). It seems as if Holmes is now on the market again, and according to her, she knows what she wants – a serious man that would "be there" for her daughter.
Selena Gomez
Singer Selena Gomez have some surprising exes you probably never knew about, and now that she's single, there's no better time to relive her past romances. Back in 2009 – what seems like ages ago – Gomez had a short thing with Twilight star Taylor Lautner, which, to everyone's disappointment, never had a chance to flourish, since the constant paparazzi and media attention were too much for the young couple to handle.
Selena Gomez has also dated pop star and teen-idol Justin Bieber (who only recently tied the knot with supermodel Hailey Baldwin – congratulations to the happy couple!). Their four-years relationship was followed by an even more interesting romance with actor Orlando Bloom. What pursued was a friendship and a possible romance with One Direction band member Niall Horan, and other speculated romances, and while today fans are hoping Gomez and Horan are back, this time as more than friends, the singer seems to be doing her own thing, hanging out with friends and enjoying life.
Naomi Campbell
After dating some of the biggest names in the show business, supermodel Naomi Campbell, 48, is newly single. Whoa re some of those big names? Back in the mid-nineties, the supermodel was romantically involved with award-winning actor Leonardo DiCaprio. The pair didn't last long, however, but enjoyed a casual fling. Later, she was involved with the rapper known as P. Diddy, actor Gerard Butler and businessman Hassan Jameel, who later dated Rihanna.
Her latest romance, which ended only recently (so recently, details on the breakup are still vague), was with the One Direction member Liam Payne, who's over 20 years younger than the model. However, the couple proved that love knows no age limits, and as we've seen with other celebrity couples, it knows no height limits, physical distance, or really, any kind of limits.