Tim Commerford's Surprising Revolt Against the System
Linkin Park was accepting the Best Rock Video award at the VMAs in 1999 when things went awry—apparently, Tim Commerford had a few issues.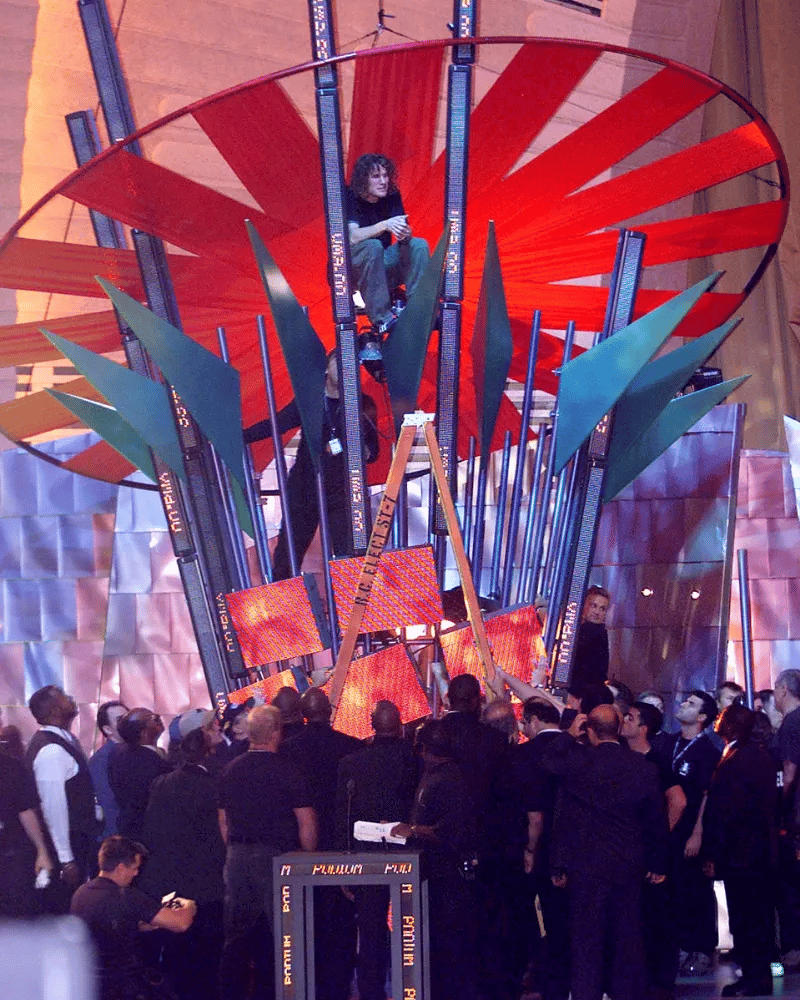 However, even in the rock community nü-metal faced a lot of controversy, no one expected Rage Against the Machine bassist to protest by parking himself on the stage and refusing to come down. When security finally apprehended him, the stunt resulted in him spending the night in jail.