We know them as accomplished actors and models, but it turns out some of Hollywood's biggest talents have another, secret passion: writing. Check out these novels written by some of Hollywood's biggest celebrities.
James Franco – Palo Alto
James Franco is known for being a multi-talented artist and an adorable nonconformist. Actor, model, director and producer, he is also a powerful young writer (he studied English Literature at Yale University). Called "compelling and gusty", James Franco's debut novel Palo Alto, offers a surprising and powerful new literary voice. In this collection of short stories, Franco traces the lives of an extended group of young adults. Read it now.
Kylie and Kendall Jenner – Rebel: City of Indra
We're all familiar with Kendall and Kylie Jenner from Keeping Up With the Kardashians, but when they aren't shooting a fashion campaign, or an episode for their reality show, they have other, secret hobbies. Far from the cameras, the youngest sisters in the Jenner-Kardashian house teamed up to write a science fiction novel. It's a dystopia set in a bifurcated society — half a shining city above, the other half a desolate underworld. Confused? So are we. If you're curious – read it now.
Lauren Conrad – L.A. Candy
The star of the hit MTV reality series The Hills, Lauren Conrad brings her insider knowledge of the highs and lows of life under the spotlight to this New York Times bestselling novel. L.A. Candy (2009) tells the story of Jane Roberts, a young woman moves to Los Angeles chasing a new and exciting life. There she discovers the dark side of reality TV stardom. Read it now.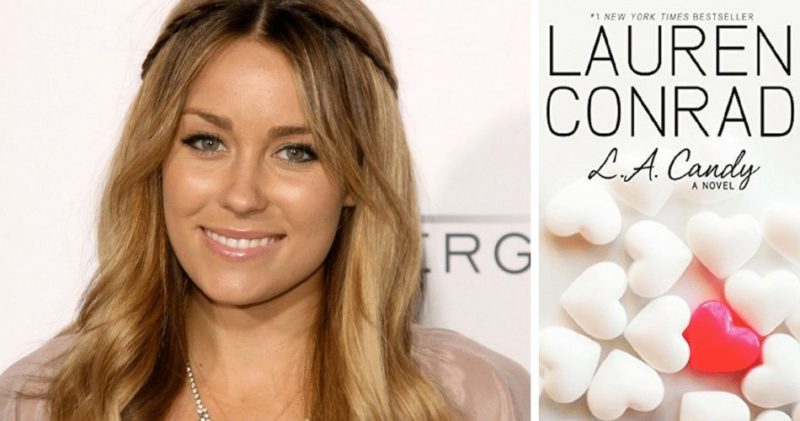 Tyra Banks – Modelland
In 2003, supermodel Tyra Banks created the long-running reality television series America's Next Top Model, which she executive produced and presented for the first twenty-two seasons. Her novel Modelland (2011) is a fantasy version of the successful America's Next Top Model, where through her heroine, Tookie De La Crèm, Banks reveals the dark side of the glamorous fashion industry. Read it now.
Hilary Duff – Elixir
Actress, pop-singer and teen idol Hilary Duff is the symbol of the American girl-next-door. Elixir is her first novel and part of a young adult romance trilogy, with fantasy element. Duff's heroine is a talented photojournalist, a senator's daughter, beautiful and virtuous, that travels all around the world to solve a centuries-old mystery and find her soulmate. Sounds to us like the script to one of her movies. If you're intrigued, read it now.
Nicole Richie – The Truth About Diamonds
Nicole Richie, the adopted daughter of popular soul singer Lionel Richie, grew up to become an actress, a TV star (co-protagonist with Paris Hilton in the realityThe Simple Life), a fashion designer, a singer and a writer. Her first book is both a bio and a novel. The protagonist is Chloe Parker, a rock royalty princess and a card-carrying member of Hollywood's inner circle. Read it now.
David Duchovny – Holy Cow
American actor David Duchovny has played a drug addict writer in the midst of a professional crisis. In real life, he studied English at two different Ivy League universities before starting his acting career. His novel Holy Cow (2015) is a convoluted parable of talking farm animals, the protagonist is the cow, Elsie Bovary, and there is no shortage of pigs and turkeys who can't fly. Read it now.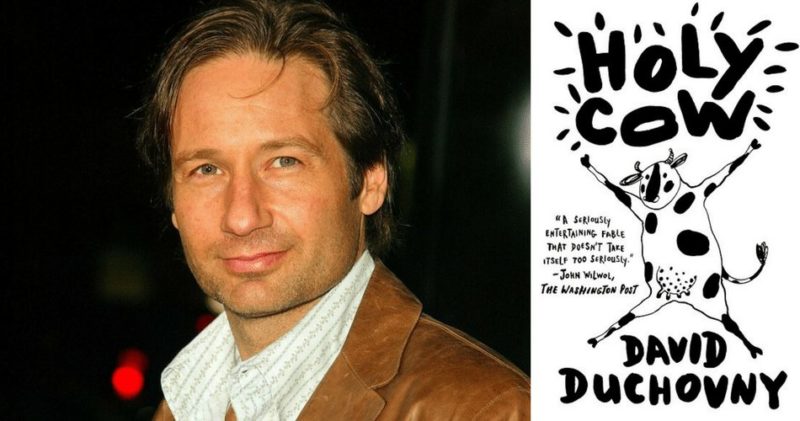 Huge Laurie – The Gun Seller
Mainly known for his iconic role in the critically-acclaimed TV series Dr. House, Huge Laurie is also a director, a musician, a singer, a comedian and as it turns out – a published author. In 1996, Laurie published his first novel, The Gun Seller, an intricate thriller/spy story that quickly became a best-seller. Read it now.
Ethan Hawke – Ash Wednesday
He is one of the unforgettable members of the Dead Poet Society and an acclaimed Hollywood actor. Ethan has written 5 books. His well-received debut novel, The Hottest State, was acclaimed by critics, and with his second book Ash Wednesday, which melds believable youthful introspection to a catchy road-novel plot, convinced even his skeptics. Read it now.