That was just a warmup
On the off-chance that you actually do meet the outrageously high standards for an entry-level position at some random company, you shouldn't start counting your chickens just yet. Even if you're the best candidate, get ready to jump through all sorts of loops that serve no purpose other than to make you miserable.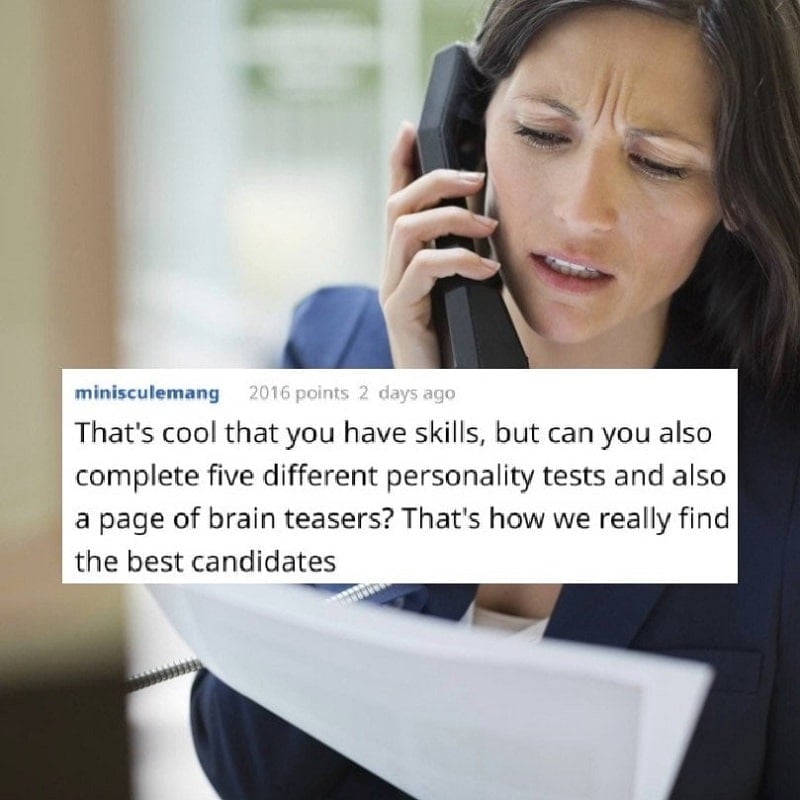 Having the right skills is just the beginning. After the selection process, you'll have to meet any and all of the company's nonsensical demands. This can entail following a string of degrading tests to determine what kind of pErSoNaLiTy you have, despite most of these tests utterly bogus.