The Man Behind the Inventions
Elon Musk has become a household name, but not everyone knows him for the same reason. Some people think of him as the man behind SpaceX, while others may know him as the face of Tesla Motors. You may be surprised to realize that he is the driving force behind both, but he has more tricks up his sleeve. Few people today can rival the innovation, perseverance, and hard work that Musk brings to everything he does. What makes him such a trendsetter on a global, even interstellar, scale? Let's look at what makes the world's biggest shaker move.
An Early Start

Elon Musk knew from an early age that he wanted to make a difference in this world. He became interested in computers and programming after receiving his first computer when he was nine, and by the age of twelve, he created and sold his first computer game. He knew that he had to make it on his own if he was going to live up to his potential, so after graduating at 17, he left his home in South Africa and made his way to the US by way of Canada. He got a few years of college under his belt there before he finished several degrees at the University of Pennsylvania. Armed with a knowledge of scientific principles and engineering skills, he had the tools in his toolbox to embark on a life-changing quest to make his mark.
Making Bank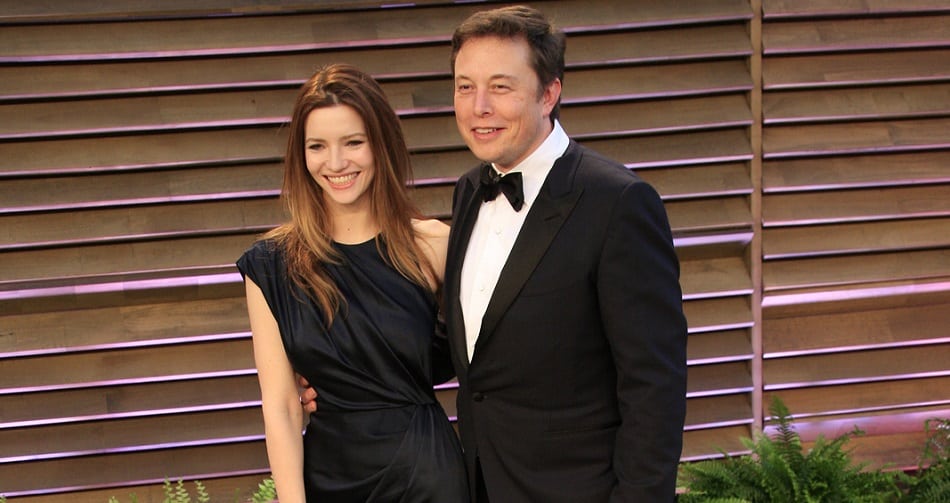 Elon graduated from college during a modern gold rush, the blossoming age of the Internet. He and his brother Kimbal together created Zip2, his first IT venture. After they sold it in 1999 for an astronomical profit, he next worked to revolutionize electronic payment systems. This X.com startup eventually merged with another company and reemerged as PayPal, another hugely successful endeavor. After selling PayPal to eBay in 2001, he generated an unbelievable fortune that would provide him the seed money he needed to take his vision to the next level.
On the personal front, Musk met his first wife, Justine Wilson, at Queen's University in Ontario, they were married after graduation and went on to have 5 children. They later divorced and he married actress Talulah Riley (pictured above). However the marriage was turbulent and they divorced, remarried and then divorced again. Musk is now single.
The Driving Force
To make it big, Elon had to think big. He reflected on how he could have the greatest effect on the world around him and created his mission: to improve the destiny of humanity for future generations. He considered the issues facing our world and decided to concentrate his efforts in two main areas, exploration and colonization of space and renewable energy sources on Earth. Enter those two companies that most people know, SpaceX and Tesla Motors.
A Few Bumps on the Road
With Tesla, Elon envisioned himself as a modern-day Henry Ford, bringing functional electric cars to the masses. At the same time, his SpaceX program worked to move stagnated space exploration to new heights. Both companies saw costly setbacks, but Elon did not give up on his vision for either, even when it almost cost him his fortune. Today, SpaceX and Tesla continue to innovate for a better future, testing new, more affordable car models as well as improving launch capabilities.
No End in Sight
Elon Musk continues to reinvent himself and add to his vision of what the world's future can be. In addition to SpaceX and Tesla, he is also currently involved in the development of Solar City, which provides power for residential and commercial needs, and Hyperloop, a highspeed rail system that incorporates technology from his other companies.
He constantly refocuses his commitment to a better future for humanity through technology that pushes the current understanding of what man can achieve. No matter what he sets his sights on next, Elon Musk should continue to find success because of his unique combination of critical and innovative thinking. The future is indeed bright for Elon Musk.
Are you inspired by Elon's impressive life story and revolutionary approach to technology? Share your comments below and check out our other celebrity spotlights.